Press Releases
Massachusetts Maritime Academy News and Updates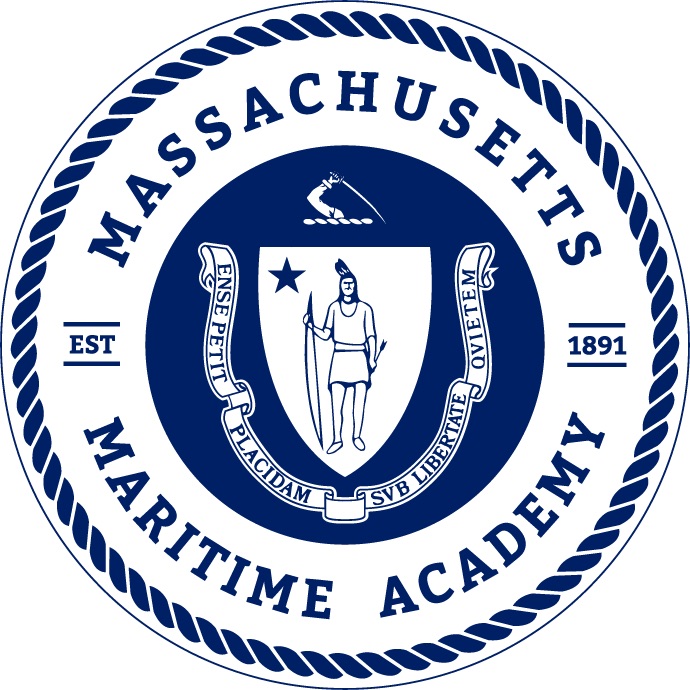 Massachusetts Maritime Academy and Cape Cod Collaborative Observe 18th Year of Advanced Studies & Leadership Program
Summer course for high achieving youth holds recent commencement
BUZZARDS BAY, OSTERVILLE, MA, ISSUED AUGUST 1, 2022…Massachusetts Maritime Academy (MMA; www.maritime.edu), a top-ranked public university with undergraduate degree programs focusing on science, engineering, technology, math, and business that blend academics and experiential learning, is proud of its 18-year partnership with the Cape Cod Collaborative (www.capecodcollaborative.org) as co-founders of the Advanced Studies & Leadership Program (ASLP).
The summer college-like residential program held at the Massachusetts Maritime Academy campus in Buzzards Bay emphasizes leadership and development in concert with project-oriented instruction in Science, Technology, Engineering, Math and the Humanities for high achieving grade 8 and 9 students from the 19 Cape Cod Collaborative member districts and New Bedford public schools.
Students participate in four day modules, 3.5 hours each day, of exciting hands-on study that includes demonstrations and interactive work utilizing the Academy's world class technology, including simulators and its state-of-the-art science labs.
Now in its 18th year, the ASLP was first envisioned by Massachusetts Maritime Academy President Rear Admiral Francis X. McDonald, USMS, and faculty of the Cape Cod Collaborative. That vision – to inspire high achieving youth from the Cape and Islands to reach for the academic stars – was realized and over the near last two decades has grown into a program that is recognized for its success.
This year's ASLP recently held its commencement ceremony where the following three students were awarded academic scholarships: Carl Clarke of Nantucket, Mikayla Noonan of Bourne, and Zoe Noonan of Bourne.
"It's wonderful to work with these students, and see how much fun they have while learning on-site at the Academy," said Steve Kelleher, ASLP project director for Cape Cod Collaborative.   "It's exciting to see them realize new possibilities as they start to think about their post-high school plans."
"It is so satisfying to see how the ASLP has grown and flourished over the past 18 years," added Rear Admiral Francis X. McDonald, USMS, president of the Massachusetts Maritime Academy. "We are proud to partner with the Cape Cod Collaborative on a program that has educated, inspired, and motivated so many youths."
About Cape Cod Collaborative: The Cape Cod Collaborative is an educational organization providing a full range of instructional and support services to the students, parents and public school staff of its 19 member districts, whose needs are best addressed through a multi-district effort. Student services include: alternative education programs for low incident, special needs populations; programs for the multi-handicapped; therapy and services for students requiring specialized support; and a full range of transportation services for both the special needs and general education population. Cape Cod Collaborative coordinates collegial sharing opportunities for various professional groups, conduct executive searches and offer a wide range of professional development and training opportunities for the educators and support personnel of our member districts.
About Massachusetts Maritime Academy (MMA): MMA is a fully accredited, four-year, co-educational state university offering Bachelor and Master of Science degrees that are highly regarded in the worldwide maritime industry and beyond. For more than 100 years, MMA has prepared women and men for exciting and rewarding careers on land and sea. As the nation's finest co-ed maritime college, MMA challenges students to succeed by balancing a unique regimented lifestyle with a typical four-year college environment. Located on Cape Cod, at the mouth of the scenic Cape Cod Canal, Massachusetts Maritime Academy is the ideal college to pursue the love for the ocean, concern for the environment, interest in math and science, and a thirst for adventure. Follow MMA on FB:  @massmaritime, @MassMaritime.Advancement; IG: @massmaritime, @mmacademyalumni; Twitter: @MMAadmissions, @MMAcademyAlumni; YouTube: Massachusetts Maritime Academy.