Ernestina-Morrissey
Addition to the Fleet
 
Massachusetts Maritime Academy will focus the efforts of the Schooner Ernestina-Morrissey on undergraduate sail-training and leadership training for cadets, K-12 STEM programming, and community outreach and awareness within the Commonwealth of Massachusetts and beyond. These three pillars will look to ensure the legacy of Ernestina-Morrissey as an educational asset for the Commonwealth of Massachusetts.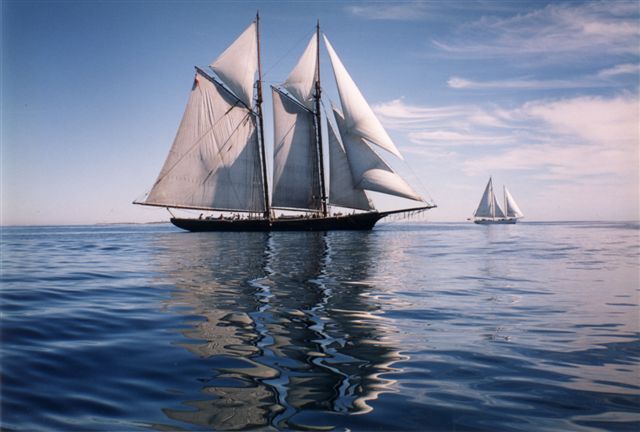 A Rich History
 
The Schooner Ernestina-Morrissey was built in 1894 at the James and Tarr Shipyard for the Gloucester fishing fleet. As well as being a fishing vessel, over the course of her long history she sailed to within 600 miles of the North Pole, and later brought immigrants to the U.S.  Returned to the US in 1982 as a gift from the newly independent Cape Verdean people, she sailed as an educational vessel until 2005.
Schooner Ernestina Commission
The Schooner Ernestina Commission has been reconstituted into the Schooner Ernestina Morrissey Advisory Board. Per An Act to Preserve the Schooner Ernestina Morrissey (S.2328), as of October 6, 2020, the Schooner Ernestina Morrissey Advisory Board reports to the President of the Massachusetts Maritime Academy. Future meeting notices and other information will be available through the Academy.