Celebrating Massachusetts Maritime Academy  Women
Women's Network Event
Thursday, March 7th, 2024
Join us for Massachusetts Maritime Academy's Women's Network Event!
Time: 6:00pm - 8:30pm
Location: The Fantail
RSVP: Registration: Coming soon
If you have any questions please contact Kea Lopez
at klopez@maritime.edu or (508) 830-5017.
About Women's Network Event
Initially launched in 2015 as a small Homecoming gathering to celebrate 35 years of women on campus, the Massachusetts Maritime Academy Women's Network Event was met with such enthusiasm that the gathering has become a much-anticipated annual event. The Event hosts guests at a networking and mentoring reception broadly focused on the Academy's female alumni and students who are either already immersed in careers in STEM industries or planning them.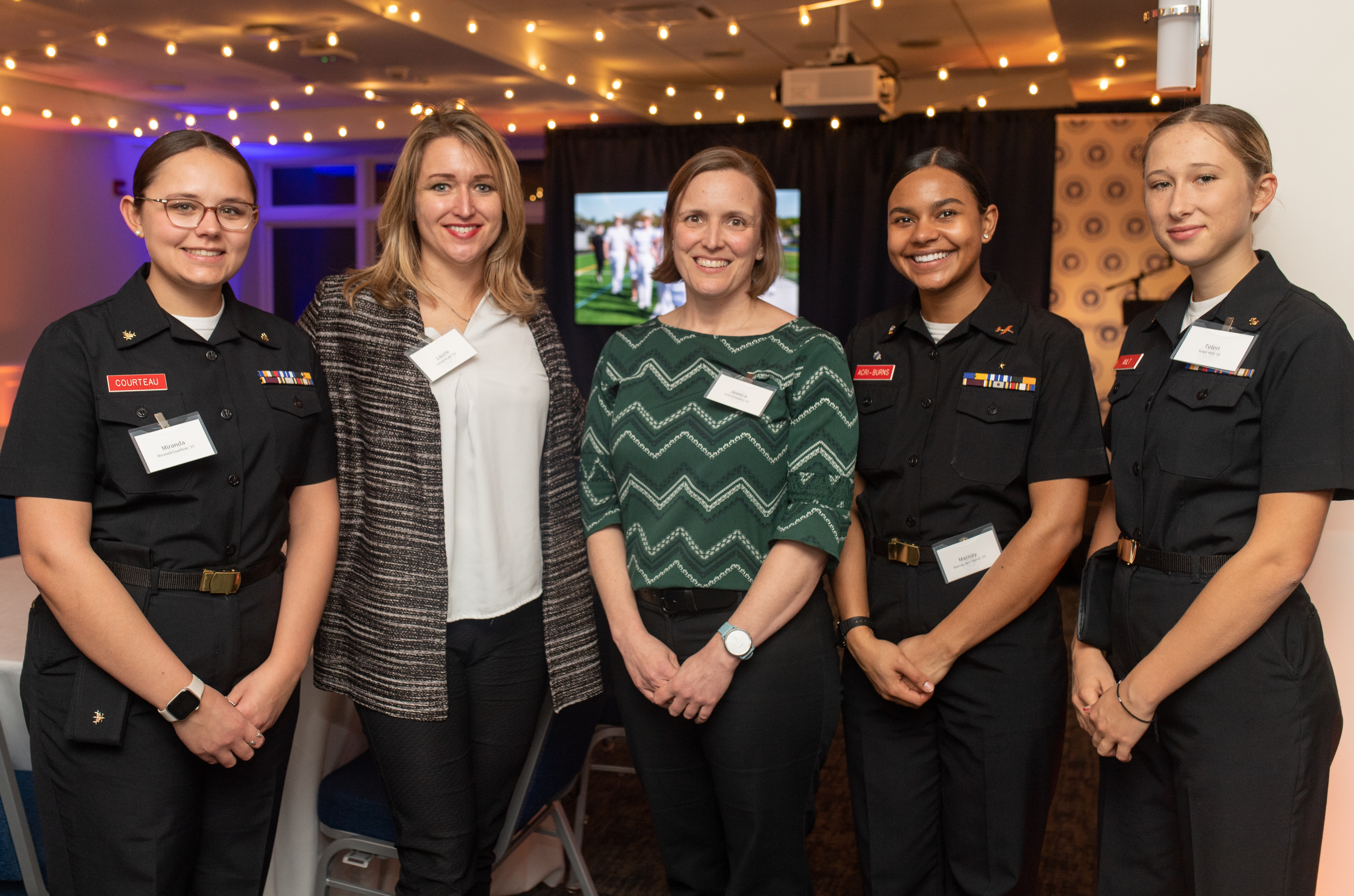 Parking
There are numerous parking options around the Maritime Conference Center area. There are several spots located in the Conference center parking lot, Tower Lane spaces, and Clean Harbors Athletic Center parking lot. The green stars represent the parking options on the map below.