Homecoming and Reunion
Homecoming and Reunion Weekend, September 22-23, 2023!
We look forward to welcoming you back to campus and celebrating with you over Homecoming and Reunion weekend 2023! Please save the date for September 22-23rd, for a fun weekend to gather and reconnect with classmates. Stay tuned for more detailed information to come. The official schedule and registration will go live on July 1st and will close at 5PM on Friday, September 15, 2023. We look forward to seeing you in September!
If you have questions about Homecoming and Reunion or are in a class ending in a 3 or 8 and want to volunteer to organize and plan for your reunion please contact Kim Wood at kwood@maritime.edu or 508-830-5099.
Homecoming and Reunion 2023
Registration will open July 1, 2023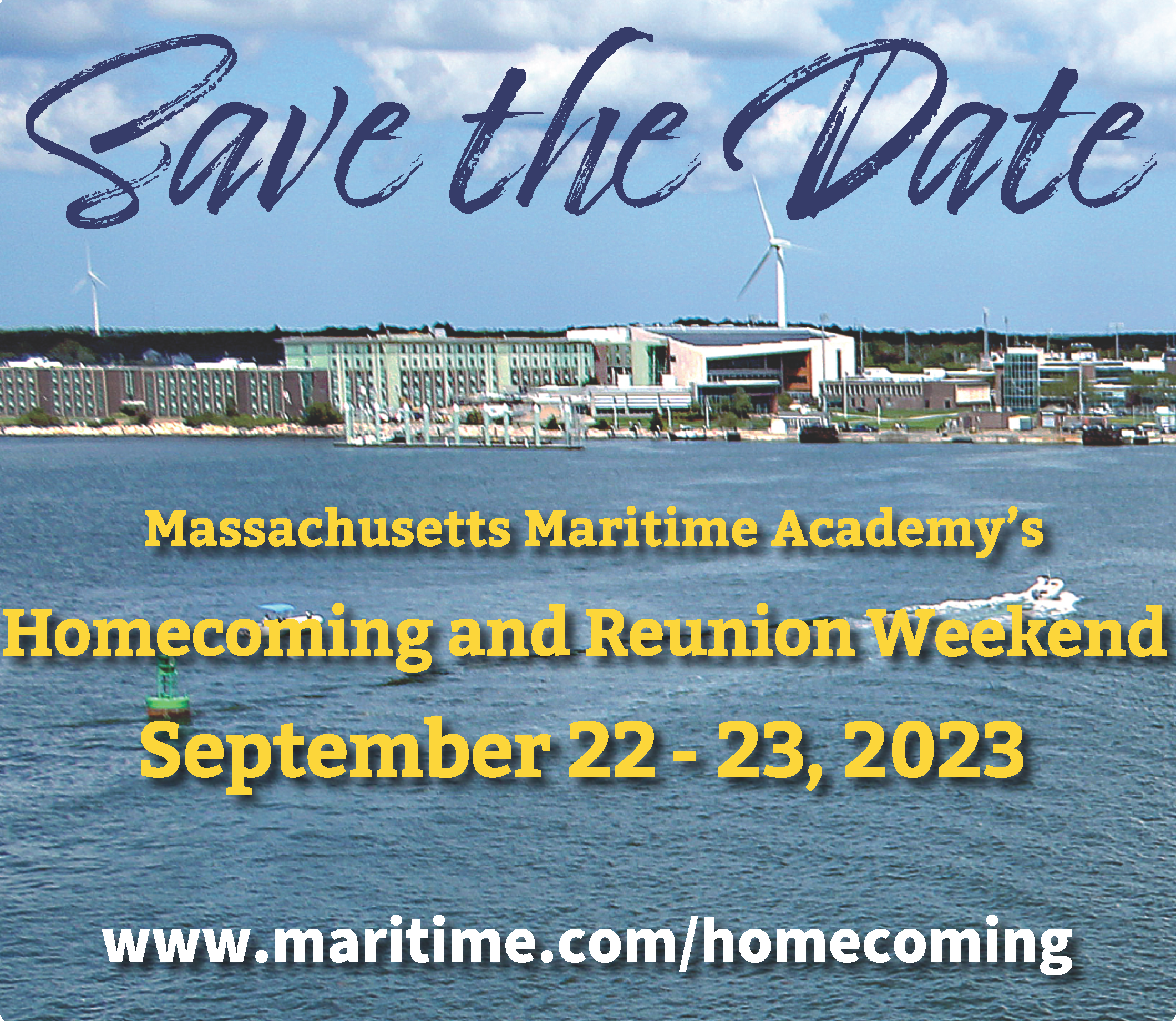 Future Homecoming and Reunion Date: September 27-29, 2024