Prepare to Transfer
Transferring to the Academy
Transferring to the Academy is simple, but it can be difficult to know where to start. Are you planning ahead or ready to apply? Either way, the following steps will guide you to the information you need:
Step 1: Request information
Learn more about the transfer process, timelines, credit transfer and your program of interest.
Step 2: Determine if you meet standards
The transfer admissions guidelines listed below represent minimum standards only.  Meeting these standards does not guarantee admission to the Academy.  It is highly recommended that you speak with the Admissions Office prior to enrolling in classes to confirm you are taking the appropriate course work.  Students may enroll for the fall or spring terms but may be encouraged to wait until fall based on choice of major.
Department of Higher Education standards:
12-23 transferable credits and a cumulative GPA of 2.5 or higher
24 or more transferable credits and a cumulative GPA of 2.0 or higher
Massachusetts Maritime Academy standards:
College-level algebra based mathematics course (College Algebra or higher)
College-level English composition course (English Composition 1)
College-level Science with a lab component (Chemistry 1 for Engineering majors)
Additional courses recommended to complete DHE standards:
Western Civilization
American Government
Micro or Macro Economics
Intro to Psychology or Sociology
Philosophy or Ethics or Intro to World Religions
Literary Theme Elective
English Comp 2
Next course in Math sequence* 
Chemistry with a lab*
 *Prior to enrolling in any Chemistry or math course, students should confirm with the Academy that the course is appropriate for their future enrollment and that credits will transfer.
Step 3: Connect with your transfer counselor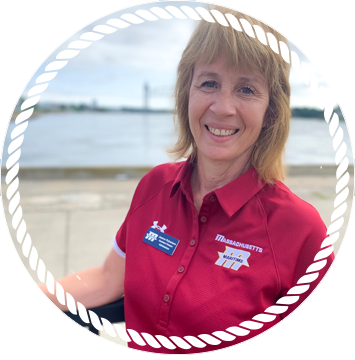 Set Up a Meeting with Joanne Robertson
Schedule your student interview. You can also schedule a general meeting as an admitted student, parent, school or community college counselor. 
Step 4: Learn how to apply