readmission process
Students seeking readmission may be required to appear before the appropriate board in order for the Academy to make a readmission determination. This is the first step of a two-step process. If approved by the board, the student is still subject to space availability. During any period of unenrollment, students are required to conduct themselves in conformance with the regulations and standards for the Regiment of Cadets. The student's signature on the application for readmission confirms compliance. If you are re-entering into a non-licensed program and wish to commute, a written request can be submitted with your application. Students returning after a period of more than a year are subject to the most recently published academic standards and any students who left the Academy for reasons other than military or medical reasons are subject to tuition and fees according to the Academy's current policy based on residency.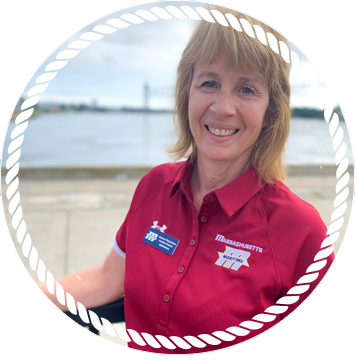 Need Assistance With the Transfer Process?
Joanne Robertson
Assistant Director of Admissions & Coordinator of Transfers

     jrobertson@maritime.edu 
     (508) 830-5031
We take pride in providing an unparalleled educational experience that's accessible to everyone regardless of race, color, religious creed, gender identity, sexual orientation, age, disability, veteran status, marital status, or national origin.