Meet the Author:
2023 Sam Jordan
Hello everyone! I'm 3/C Sam Jordan, and am thrilled to be this year's Orientation Blogger! I'm from Northampton MA, and am a proud member of the 7th Company Honor Guard. I'm studying Marine Transportation.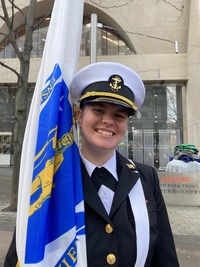 Orientation Graduation
WEDNESDAY AUGUST 30, 2023
When – 1600
Dear Family and Friends of the Class of 2027,
We welcome you to join us for the 2023 Orientation Graduation Ceremony on Wednesday, August 30. The ceremony will begin at 1600, please find a seat in the bleachers and join us in congratulating the Cadet Candidates for completing their first steps to becoming a Cadet at the Massachusetts Maritime Academy.
Family Academic Orientation Information
As parents and home supports for new Massachusetts Maritime Academy students, learn about resources available to your students and how you can best support their academic success. We will present information to help you and your student acclimate to the campus and community.
Date: Wednesday 30 August 2023
Time: 1300-1530
Location: Admirals Hall
ORIENTATION PROGRAM
Discipline, Knowledge, Leadership
Watch the Cadre and Cadet Candidates take on and conquer the challenges they will face during this year's Orientation Program.  We will be updating this blog nightly with action photos and information provided by the respective staff members on the progress of the Cadet Candidates.
Good Evening All,

Here it is! We've finally made it to Orientation Graduation, after 10 long, grueling days of hard work put in by our Cadet Candidates and Cadre.

More..

Good Evening All,

Today was our last full day of Orientation. The Cadet Candidates have all learned and improved themselves so much over the past 9 days, and are looking forward to fully becoming members of our Regiment after Graduation tomorrow.

 

More..

Good Evening All,

We're in the final stretch of Orientation! With only 2 days to go, it's incredible to look at the progress these amazing Cadet Candidates and Cadre have made throughout the week.

 

Here are your updates from our Company Commanders:

 

More..

Good Evening All,

More..

Good Evening All,

Another great day of Orientation for the books! Despite some not-so great weather, the Cadet Candidates continue to have high spirits, training to be their best before graduation, and improving every day.

Here are your updates from your Company Commanders:

More..

Good Evening All,

More..

Good Evening All!

More..

Day 3 was another great day for the Cadet Candidates here at MMA! In only one week, they'll be marching across the football field for Orientation Graduation. The Cadet Candidates have already shown great improvement and everyday they work to be better than the day before. One more week!

More..

Good Evening Everyone! We had another great day of Orientation today here at Mass Maritime. From here on out, you'll be able to read daily Company updates directly from our incredible Company Commanders. Yesterdays blog post has been updated with their introductions.

More..

And we're off, to the first full day of Orientation! The cadet candidates were woken up today by their Cadre ordering them up and knocking on their doors, and then filed out to the hallway to start chanting "we're waiting for you" while waiting for the rest of the platoon to be up and ready.

More..

Welcome to the first day of Orientation! Or as we call it here, "Day 0"- the real show starts tomorrow!

More..

Our final day of Pre-O, and what a day it was! The Cadre started off the morning with a 2 mile run in the fog in prepartion for the "Cadre Swim".

More..

8/17 Pre-Orientation Day 5

Our last full day here at Pre-Orientation, and what a day it's been! The Cadre had another great day of PT this morning, pushing themselves even harder to be better than they were the day before.

More..

Today, the Cadre had another great day of leadership training at Pre-O. We started the morning with another great PT session, and got ready for todays meetings.

More..

Not even rain can stop the Cadre here at Pre-Orientation ! We woke up this morning bright and early for PT, and proceeded to get absolutely drenched by the weather. The Battalions split up and completed the PT circuit or went on a cadence run.

More..

Pre-Orientation: Day 2

The Cadre started this morning bright and early for their first PT test. They were out on the football field and warming up before the sunrise!

More..

Pre-Orientation: Day 1

Today, the Cadre and Senior Staff arrived on campus for the first day of Pre-Orientation! Over the next five days, these cadets will train to prepare for the 410 Cadet Candidates that will be placed in their care when they arrive on Sunday.

More..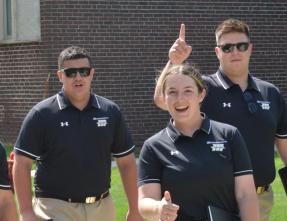 Orientation 2023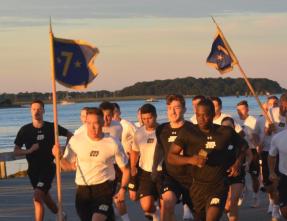 Orientation 2023
Orientation 2023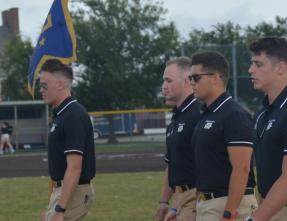 Orientation 2023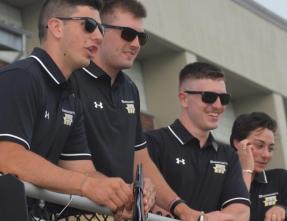 Orientation 2023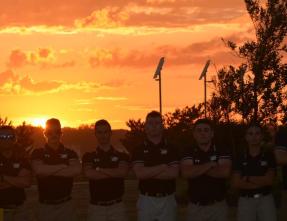 Orientation 2023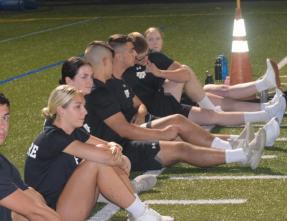 Orientation 2023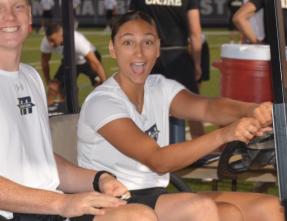 Orientation 2023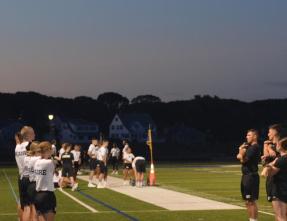 Orientation 2023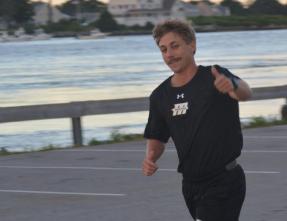 Orientation 2023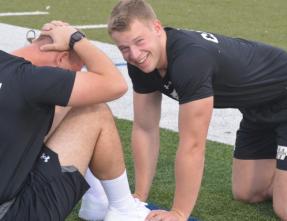 Orientation 2023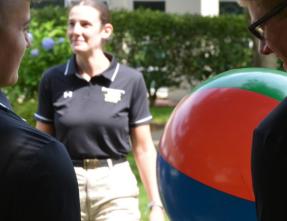 Orientation 2023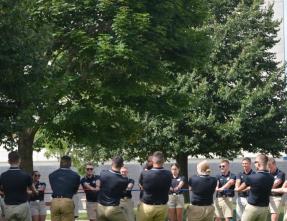 Orientation 2023