Visit Us
Welcome to the Academy!
 
There is no better way to learn about the Academy than by visiting our beautiful, waterfront campus! Currently, campus is open for in-person tours available on a first-come, first-served basis. 
To register for a campus tour you will need to create an account and search under Events. If you already have an application portal, please log in using your existing credentials. 
Connect with an Admissions Counselor
Campus Tours
Please follow the link below to review our current visitor protocols and to register for a tour.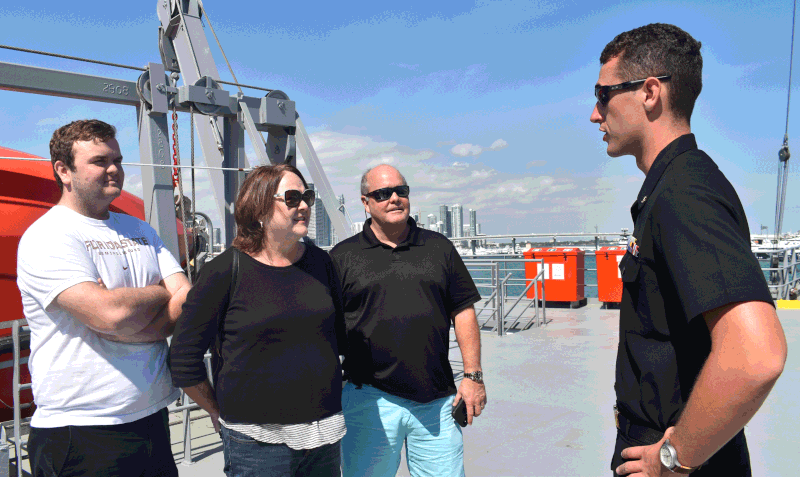 Open Houses
Open Houses provide a great opportunity to visit campus, speak with faculty and staff, tour our facilities, and most importantly, meet our cadets! We hope you will join us on one of the following dates:
October 14, 2023  Agenda TBA

November 4, 2023  Agenda TBA

November 18, 2023 Agenda TBA

December 2, 2023 Agenda TBA
To register, please create an account, or log in using your existing credentials, and search for a session under Events!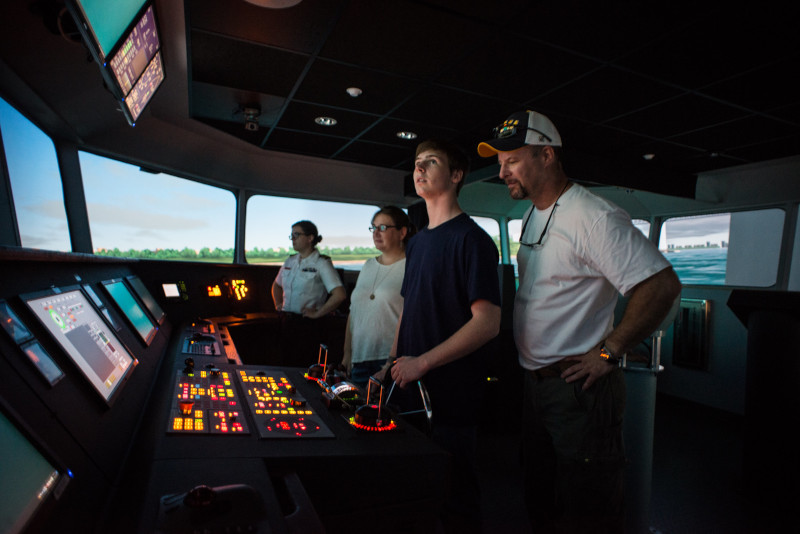 Virtual Campus Tours
Explore the Academy and all it has to offer from the comfort of your own home! Our 360-degree virtual tour allows you to get a first-hand look at our various academic buildings, state-of-the-art athletic center, dormitories, and our cutting edge simulators and laboratories.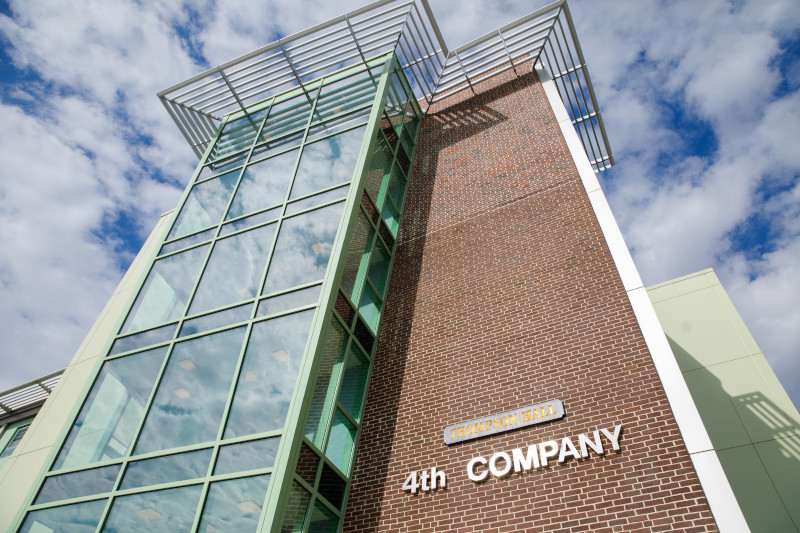 Information Sessions
General information session are conducted virtually using Zoom and are hosted by an admissions counselor. These sessions cover general information about the Academy, academics, the Regiment, and the admissions process.

To register, please create an account, or log in using existing credentials, and search for a session under Events!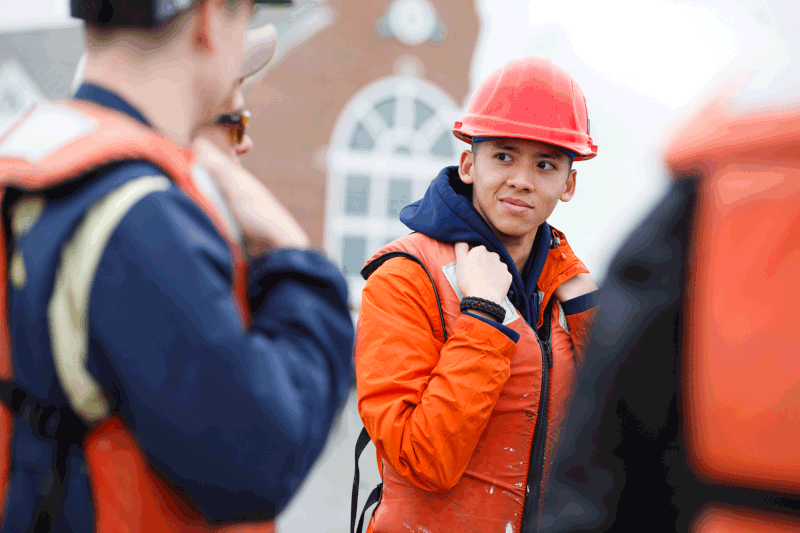 Student Interviews
We want to chat with you! A personal interview with a member of our admission's staff will give you the opportunity to ask questions and tell us more about yourself; your interests, accomplishments, and goals. Interviews are not required for admission, however,  are encouraged for those who are highly interested in the Academy or for those who would like to discuss further questions. 
If you will be applying as a transfer student, schedule your interview by contacting admissions@maritime.edu

If you are in high school and will be applying as a freshman, please use our Meet Our Staff page to determine your counselor based on where you currently live and set up a meeting.
Please note, interviews scheduled prior to applying are more informative and those scheduled after applying will be more evaluative.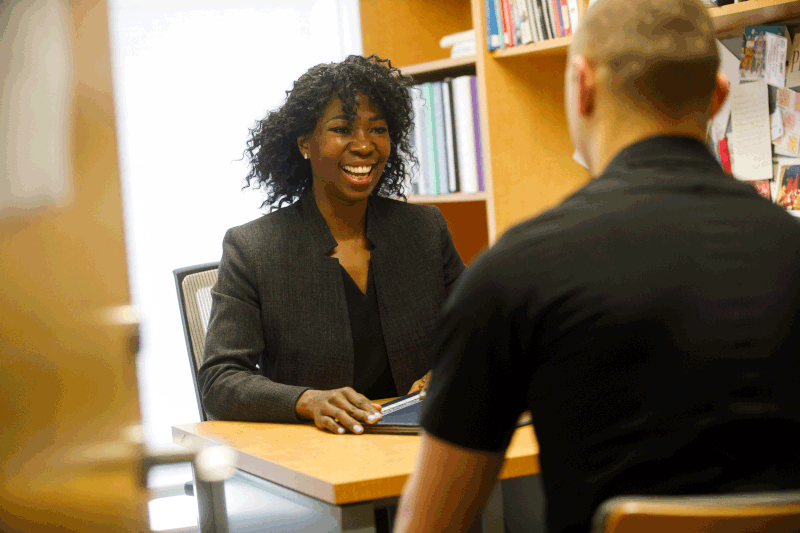 How do I prepare for a safe and enjoyable visit to Massachusetts Maritime Academy? 
We look forward to welcoming you to campus. Be sure to dress for the weather and wear comfortable shoes. Tours will take place rain or shine! Please plan to arrive for your tour 15 minutes prior to your scheduled tour time. If you are showing symptoms of COVID-19 or have been exposed to anyone with the virus in the last 14 days, we ask that you call to cancel your visit. 
 
Do you accommodate walk-in visitors?
Yes, we will be accommodating walk-in visitors as long as they meet the visitor requirements mentioned above. However, we highly encourage visitors to register in advance by logging into or creating an account and searching for a date/time under Events!
 
I've requested to talk with a coach. Where will we meet?
We ask that you make arrangements to meet with the coach prior to registering for your campus tour. Please be sure to obtain the coach's contact information so that you can connect with them once the tour has ended.
 
Can I shadow a current cadet and attend a class?
Currently, we are unable to accommodate the opportunity to shadow or attend an in-person class.
 
Will there be multiple families per tour? How many guests will I be able to bring with me? 
Yes, it is possible that you may be part of a small tour group. as we are no longer restricting the number of guests on each tour.
 
Will there be dining options on-campus? In the surrounding area?
We are unable to provide on-campus dining options, however, there are several local businesses that will be able to accommodate your family. 
 
Can I schedule an interview with an Admissions Counselor while on campus?
Yes, there is a possibility to meet with a counselor in-person after your tour if one is available.  Please notify the tour guide at the end of the tour.  Additionally, you are more than welcome to meet with your admissions counselor virtually! If you are in high school and will be applying as a freshman, please use our Staff Page to determine your Admissions counselor based on where you currently live.
 
Are you allowing visitors from Outside massachusetts?
Yes! All visitors must meet the requirements of the new visitor policy outlined above.