Cooperative Education
Requirement Shore-Side Majors

An innovative approach to education that integrates professional industry experience into the academic curriculum.
 
Co-ops give MSSEP, EM, IMB, ESE, and FE students an opportunity to work within their profession as part of their academic program, giving them real-world experience while helping to finance their education. Co-op positions are also available locally and globally and for industry and research positions.
About 30% of Mass Maritime Academy undergraduates are offered a full-time job from their co-op or commercial shipping employer upon graduation.
Cooperative Education Program
A partnership between the Massachusetts Maritime Academy (MMA), employer, and student. MMA prepares students for the working world; students apply what they learn in the classroom and labs in the workplace; employers have access to a wealth of talent who are eager and motivated to work in a variety of different ways. Students return from their experience with knowledge and experience that can be shared in the classroom.
Summer 2020 Co-Op Highlights
Amongst the chaos of the pandemic over the summer, employers and students were faced with challenges to continue to support our rewarding co-op experience. Even with these challenges, we were fortunate to have many companies still able to sponsor students, whether virtually or in person, and to carry out our "learn-do-learn" educational motto .   
Mona Boumghait
Mona Boumghait ('22 Energy Systems Engineering), was recognized for her outstanding work at PSEG's Salem Generating Station as a Nuclear Operations Program Intern, "I feel incredibly fortunate to have been afforded an on-site internship opportunity in the midst of a global pandemic. I learned more than a traditional classroom setting could have offered. I could not be prouder to have worked for such a forward driven and professional Fortune 500 Company."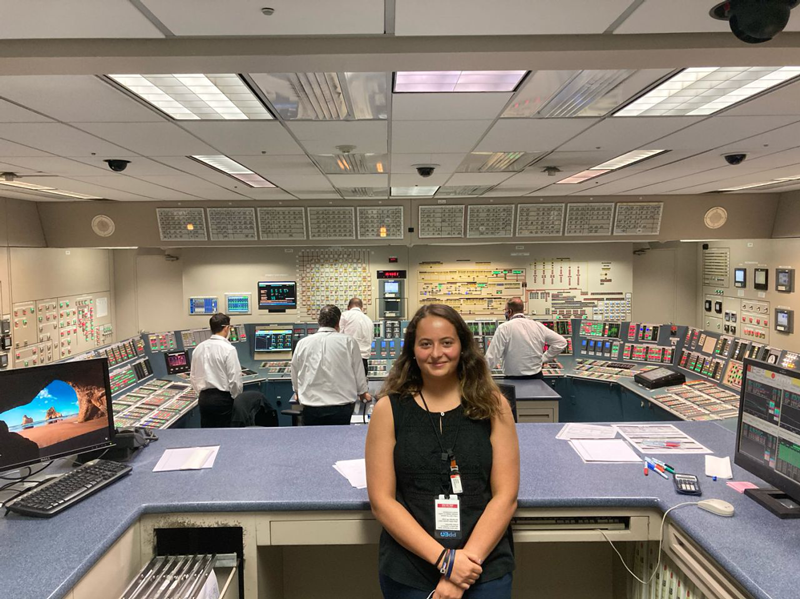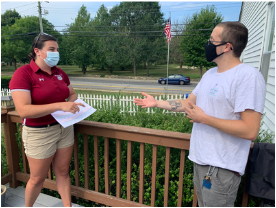 Virtual Internship Success during COVID-19

 
For Pandora Walker, the pandemic became an opportunity to think differently about the co-op program and the ability to connect with her community. After doing her research and gaining academic approval, she was given permission to write Emergency Operations Plans, remotely and unpaid, for two local companies. The owners of East Bay Cleaning and East Coast Construction signed up to work with Ms. Walker to improve their Emergency Management Plans; fire, chemical spills, power outages, and other basic emergencies staff may face on the job. 
"I thought a lot about how my EM professors always say that you can relate emergency management to just about everything. This gave me the idea to reach out to local companies to see if they would not mind me writing an all encompassing emergency plan for their business. Working this co-op has allowed me to work from home to lower my risk of getting the virus and transmitting it to my family. Overall, I am extremely grateful to have this experience because it is still allowing me to use the knowledge and skills I have acquired at MMA and apply it within my local community despite the setbacks posed by COVID."