Cooperative Education
Requirement Shore-Side Majors

An innovative approach to education that integrates professional industry experience into the academic curriculum.
Co-ops give MSSEP, EM, IMB, ESE, and FE students an opportunity to work within their profession as part of their academic program, giving them real-world experience while helping to finance their education. Co-op positions are also available locally and globally and for industry and research positions.
About 30% of Mass Maritime Academy undergraduates are offered a full-time job from their co-op or commercial shipping employer upon graduation.



Summer 2024
Summer I (April 29, 2024 through June 21, 2024)
Summer II (July 1, 2024 through August 30, 2024)

(240 minimum required hours)
Employer feedback from Summer 2022 co-op
Nicholas M., FENG "If Nick is any example of the quality of personnel from Massachusetts Maritime Academy I would hire them blindly and be pleased every time. His punctuality, open communication, professionalism and the ability to work unsupervised once given a task are exceptional." Neil Geary, Wianno Club
Evangeline G., FENG/MSSEP "Evie's area of strength is collaboration and communication. She asks great questions to solidify understanding, and was a great asset to the team. She is organized and a fast learner, which contributed directly to the business very quickly." Suzanne Guillette, Rolls-Royce America
Sean O., ESE: "Sean's addition to the CRiMSON Power team was substantial. His decision-making abilities are exceptional. I was amazed how quickly Sean integrated into the company and started to make a true and meaningful contribution." Respectfully, Dr. Kevin J. Kelly, CEO CRiMSON Power Solutions (High Efficiency, LLC)  
Molly P., ESE: "Molly is a very smart person and always has a positive attitude she is going to do very well in life. She takes direction very well and wants to make sure she does the best job possible in every task no matter how small. She was an absolute pleasure to have at Zenergy this summer." Jeremiah Toomey, Zenergy
summer 2022 Co-op highlight
1/C John Hall (Energy Systems Engineering) spent his summer with NextEra Energy as an Operations Intern at the Port Everglades Energy Center for Florida Power and Light (FPL). Shadowing the Operations Supervisor, the Mechanical Project Manager and the Plant Manager on their daily tasks, he learned the operations of the site's combined cycle power plant.
He had the opportunity to assist in the plant's environmental audit, their third quarter budget, and troubleshooting during an emergency outage event, alongside doing site tours with fellow interns.
Professional speaking was part of the job as well. Hall capped the experience with a presentation to the company's Power Generation Vice Presidents at the end of the summer and prepared a presentation on safety to the entire Power Generation Division.
"Overall, it was the best possible co-op experience that gave me amazing insight into one of the largest energy companies in the nation."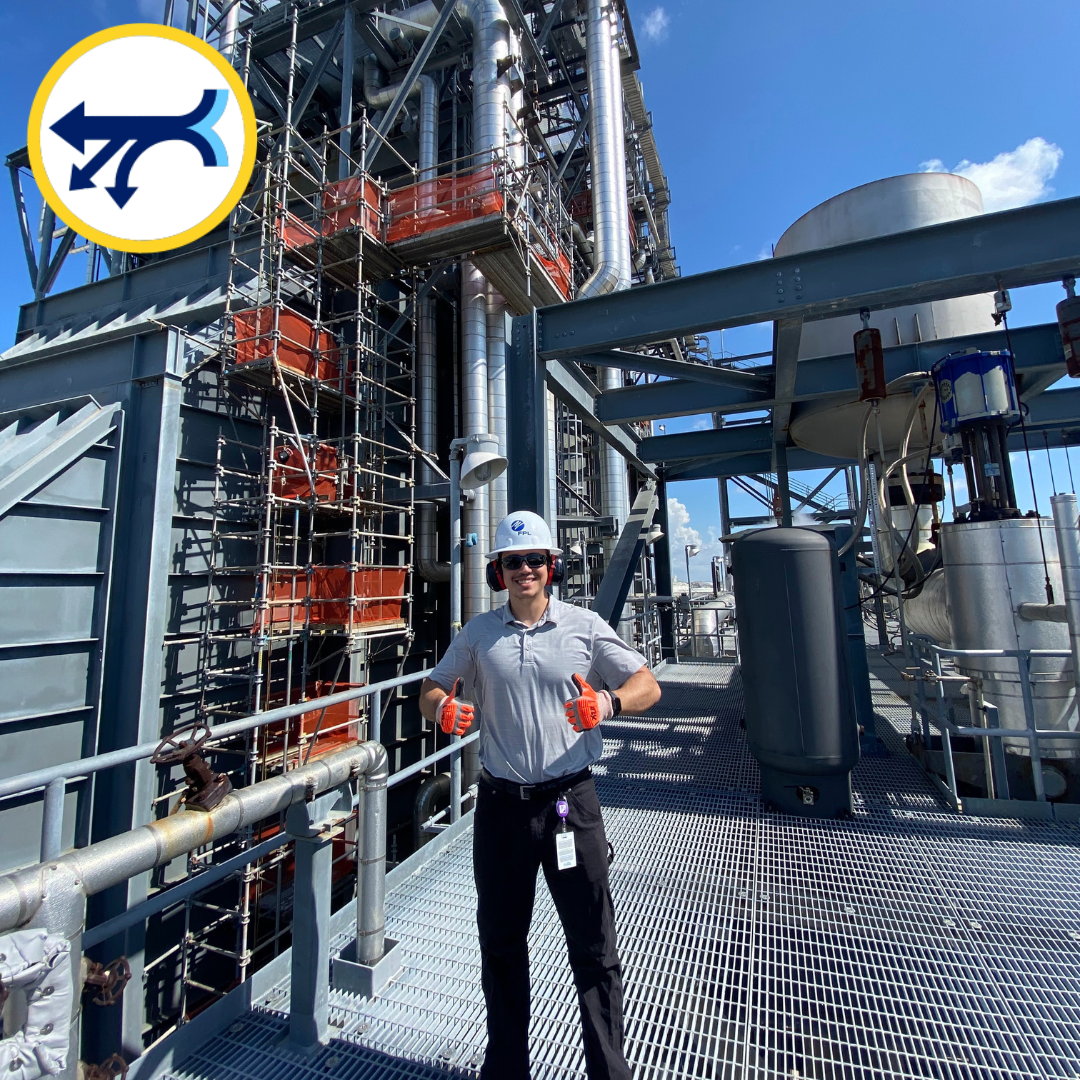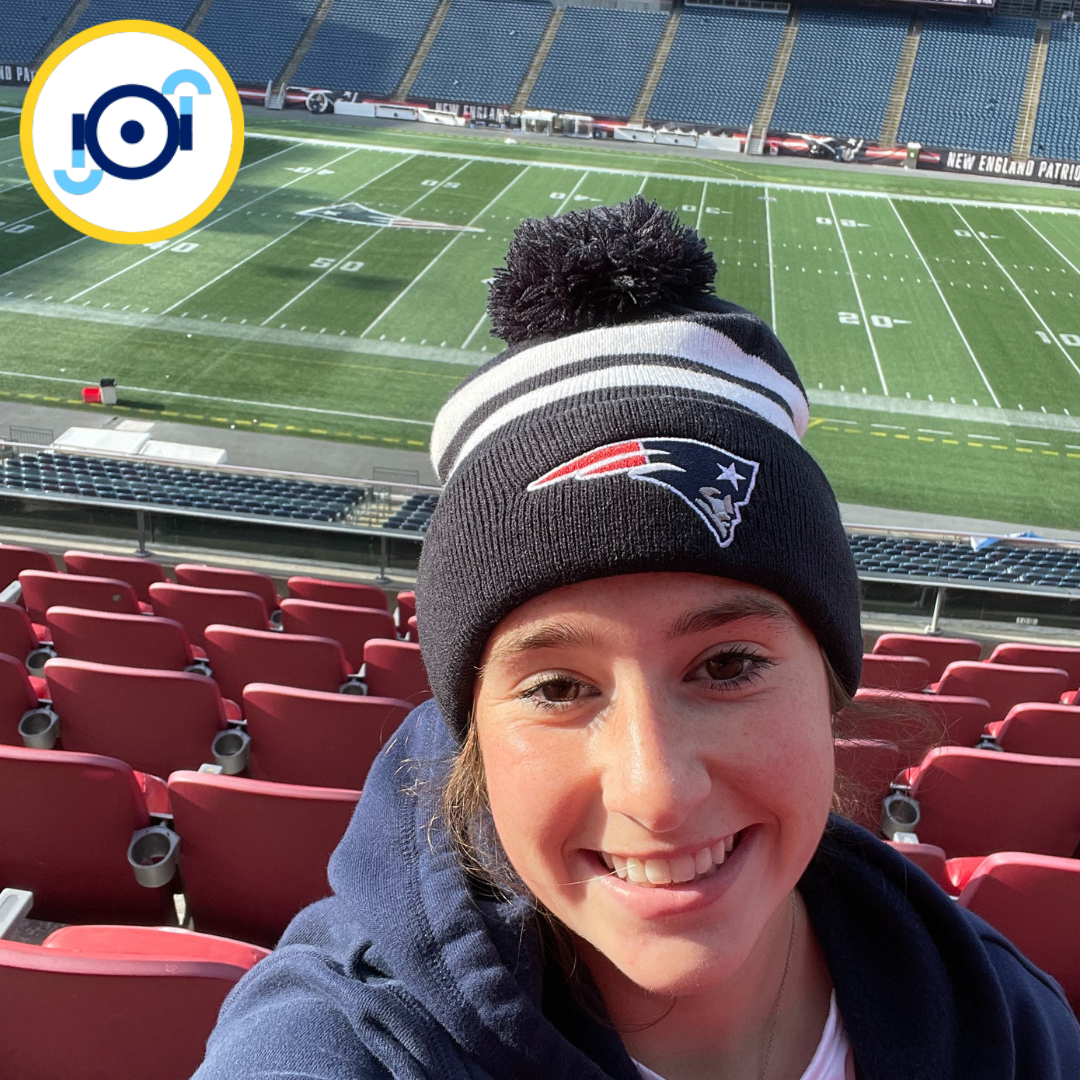 Winter 2023 co-op highlight
2/C Morgan Allegrini is working with C&W Services at Gillette Stadium this winter. Working all over the stadium - Morgan is gaining hands-on experience with plumbing, painting, and remodeling while completing general maintenance tasks to keep the staff, players, and fans safe and happy when they visit the stadium.
"I have already learned so much; from becoming comfortable with power tools to evaluating leaks in plumbing. The hands-on experience is irreplaceable and I have been learning and watching as much as I can to gain as much experience as possible." - 2/C Morgan Allegrini, Facilities Engineering, Buccaneers women's soccer player.