Students participating in the Follow The Voyage-Share The Experience are full of questions!

They want to know:

Are you excited or nervous that you will be living on a sip for seven weeks?

Do you think that it will be difficult sharing a bedroom with so many people?

What do you think the challenges of living on the TS Kennedy will be?

Are you worried about getting lost on such a big ship?

Here's what some of our cadets had to say...
---
"The biggest challenge about living on the TS Kennedy is often the biggest perk. When hundreds of miles out in the ocean, we don't have any service or internet. It takes some getting used to although it is quite refreshing to escape the world for a couple of weeks. While underway it is just you, your shipmates, the ship, and the open ocean."
– 3/C James Cirillo (MTRA – Monroe, NY)
---
"I feel like seasickness will be the biggest challenge for me because I am seasick every time I go on a boat - even with sea sickness pills."
– 4/C Henry Dang (FENG – Quincy, MA)
---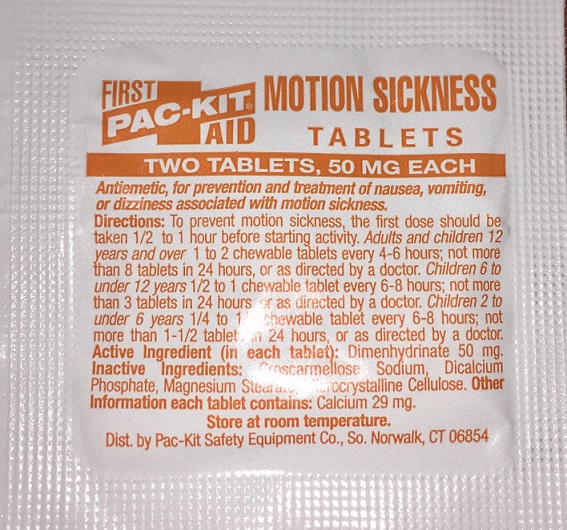 ---
"I think I may get confused with locations and may get lost but I will try my best to learn how to get around and where everything is."
– 4/C Andrew Dyment (MTRA – Greenwich, CT)
---
"I'm really not concerned about living on the ship. It shouldn't be too bad.  During my short stay during Orientation Mini-Cruise in August, I adjusted quite well.  I couldn't wait for Sea Term to begin!"  – 4/C Joshua Bajadek (MENG – Newfoundland, PA)
---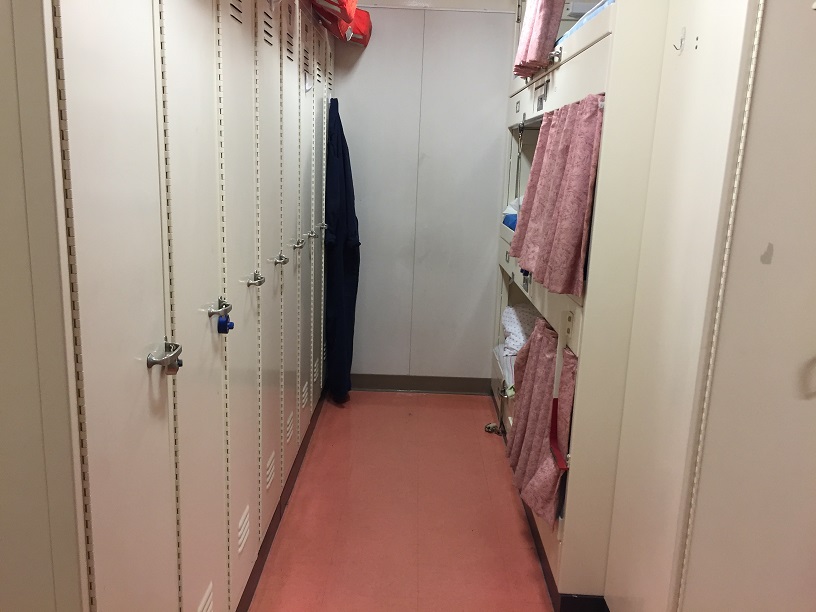 ---
"I loved being on the ship for our Orientation Mini-Cruise. Everything about it was a dream come true for me."  – 4/C Austin Chavero (MENG – Framingham, MA)
---
"Some of the biggest challenges I will face living on the TS Kennedy are being homesick, being seasick, not seeing my family, pets, or friends back home, and not eating certain foods when I want. I will enjoy the experience however it will be an overcoming process of shaking up my normal everyday routine." – 4/C Kyle Casano (FENG – Bourne, MA)
---
"At points, I think that it will be pretty difficult without Wi-Fi mainly, but in all seriousness, I think that being out in open waters for a long period of time will be challenging."
– 4/C Misha Munick (MTRA – West Newbury, MA)
---
"The challenges of living on the TS Kennedy will be knowing my way around, experiencing, and learning it all. If you live on a ship, you HAVE to know where you are and where you must go. – 4/Guery Ortega (MENG – Boston, MA)
---
"I think I will overall enjoy living on a ship. The tight living quarters are the only challenge that I anticipate."
– 4/C Justin Zadroga (MENG – Nantucket, MA)
---
"Some challenges I expect to face will be living in small quarters, lesser physical activity than when on land, and getting used to the ship's rocking."
- 4/C Jack Schrier (MTRA – Rockville, MD)
---
"I am looking forward to, oddly enough sleeping in the racks again-racks are bunk beds that go 3 high, the racks are six feetlong and only about 5inches from the bottom to the top." – 4/C Connor Kirrane (MENG – Plymouth, MA)
---
"Some of the challenges may include not always being able to talk to my family and getting adjusted to life at sea." 
– 4/C James Anderson (FENG – Duxbury, MA)
---
" Being on Watch, dealing with stressful situations, and possibly getting along with other people are the three biggest problems I will have to manage on a ship. No one wants to miss 10 hours of sleep in the night, working in food service may be very stressful, and switching the engines from full ahead to full astern will be challenging the first few times.  Although this is unlikely, I may be stuck on a ship with someone I don't like, for however many days we will be at sea."
– 4/C Lucas Marcolini (MTRA– Marion, MA)
---
"I am 6'6, so the racks are definitely smaller than I like." - 4/C Michael Caulfield (MENG – Walpole, MA)
---
"I anticipate struggling with the adjustment to sleeping on a ship in a hold for over a month."  - 4/C Edward Barlage (FENG – Guilford, CT)
---
 "I think that the greatest challenges will be the close quarters, being away from my family and friends and probably the demands placed on me in an unfamiliar setting."
– 4/C Charlie Naylor (MTRA – Bedford, MA)
---

---
Within days, the TS Kennedy will begin to feel like home to these cadets.  They will forget about any concerns that they had.
Please keep your questions coming!