We love receiving questions from classes following from across the United States and around the world!

We are eager to answer a question that has already been asked several times.
Is Little Buc The Official Mascot Of Massachusetts Maritime Academy?
No, although he certainly wishes that he was, Little Buc is NOT the official mascot of Massachusetts Maritime Academy.  That honor goes to a large, blue and gold pirate named Buc. 

You can see Buc firing up the crowd at sporting events and welcoming visitors to campus.  His image can be found on stickers, t-shirts, sweatshirts, athletic uniforms, and promotional materials.  Buc is the face of Massachusetts Maritime Academy.
---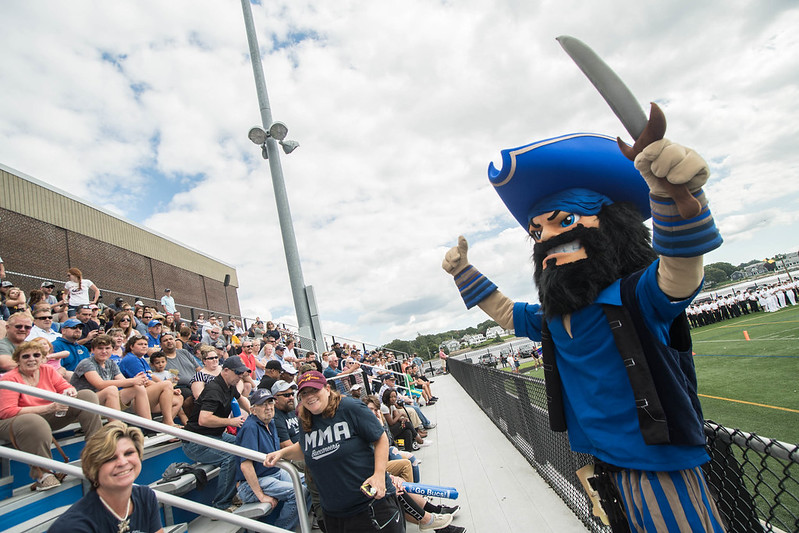 ---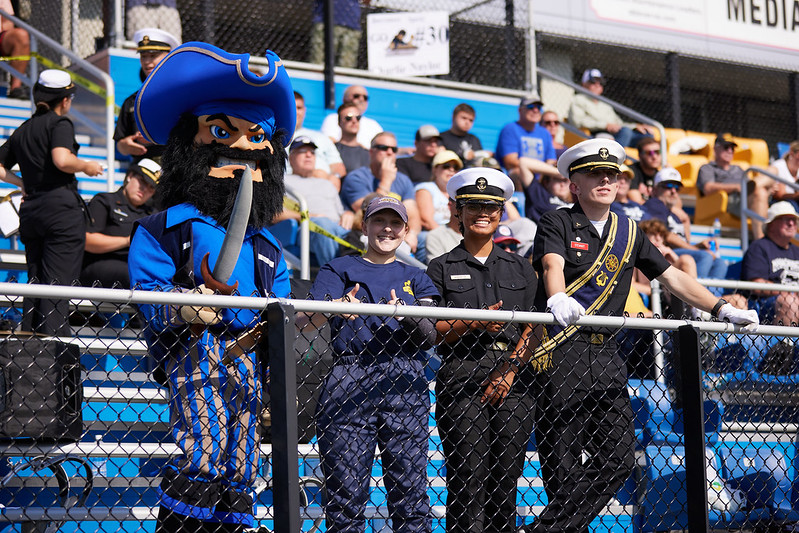 ---
Little Buc is simply the mascot of the Follow The Voyage-Share The Experience Program.  Sometimes, his popularity with cadets, their families, and our PreK-12 FTV-STX participants may go to his head.  Even though he aspired to take over Buc's position, Little Buc's job is exclusively aboard the TS Kennedy.

For Sea Term 2018 and Sea Term 2019, Buc joined Little Buc aboard the TS Kennedy.  The pair became fast friends and shared many adventures at sea.  They may have even gotten into a little shipboard mischief.  But, because Buc was missed back on campus, it was decided that Little Buc would handle all future Sea Terms on his own. 
---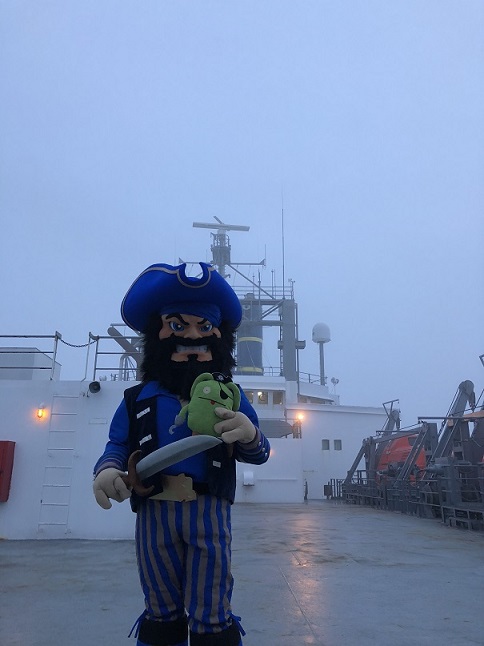 ---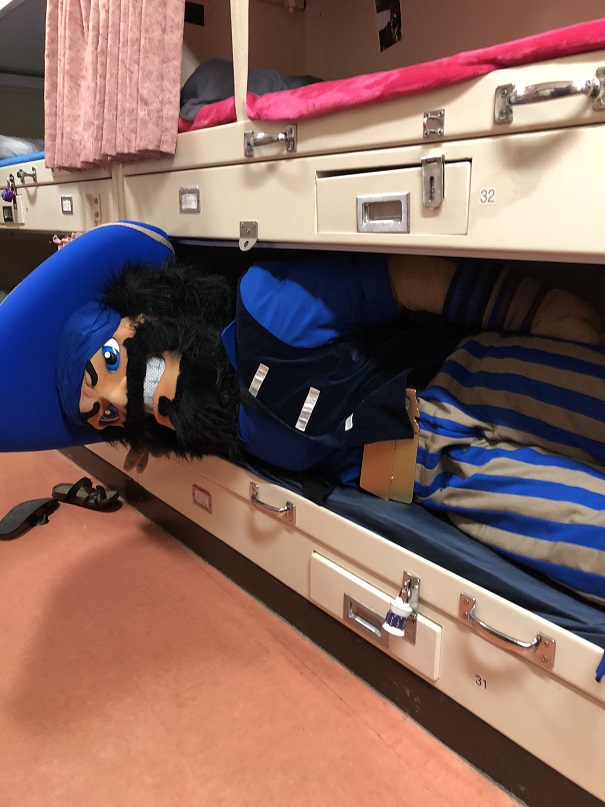 ---
To celebrate the 400thanniversary of the landing of the Pilgrims, a doll named Giles Hopkins accompanied Little Buc on Sea Term 2020.  Giles and Little Buc compared the TS Kennedy with the Pilgrim's ship, Mayflower.   Giles and Captain Campbell even blogged together every Wednesday.  It was a wonderful learning experience. 
---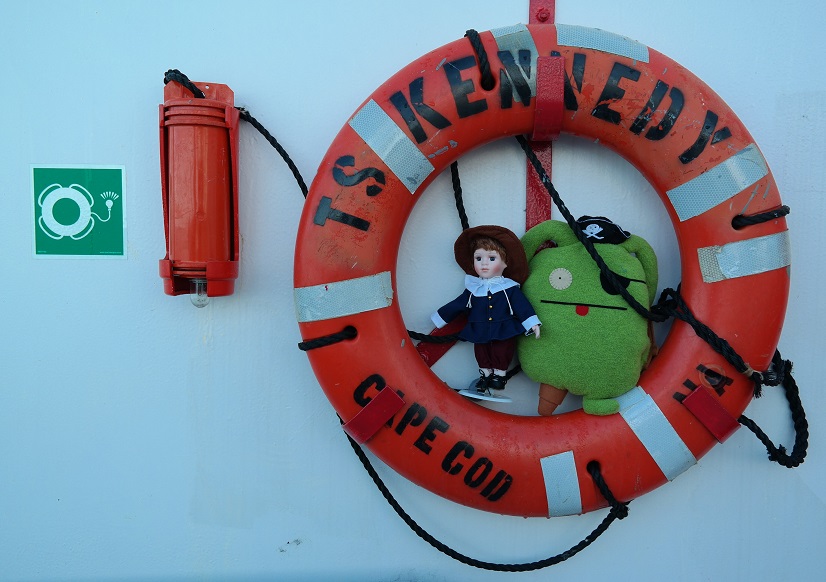 ---
---
Although Admiral McDonald, the President of Massachusetts Maritime Academy is one of Little Buc's biggest fans, he is NOT going to let the little green pirate talk him into becoming the Academy's official mascot.
---
---
Please keep your questions coming!  Teachers and parents are welcome to send a list of questions to: ftvsubmissions@maritime.edu