It's by far the question that has been asked most often:
Where do cadets sleep?
Students have also asked:
Do cadets have to share a bathroom?
If you're a fan of bunk beds, then you'd probably enjoy sleeping in one of the cadet holds. 
The bunks are triple bunks.  That's right - not two beds, but three.   

Let's take a look!
---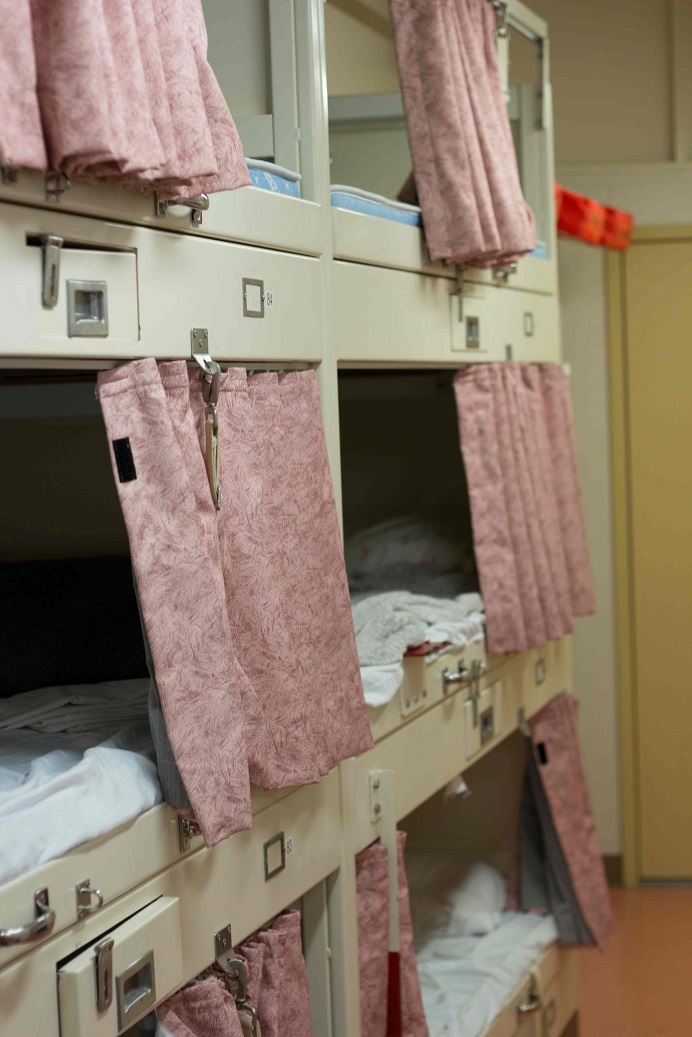 ---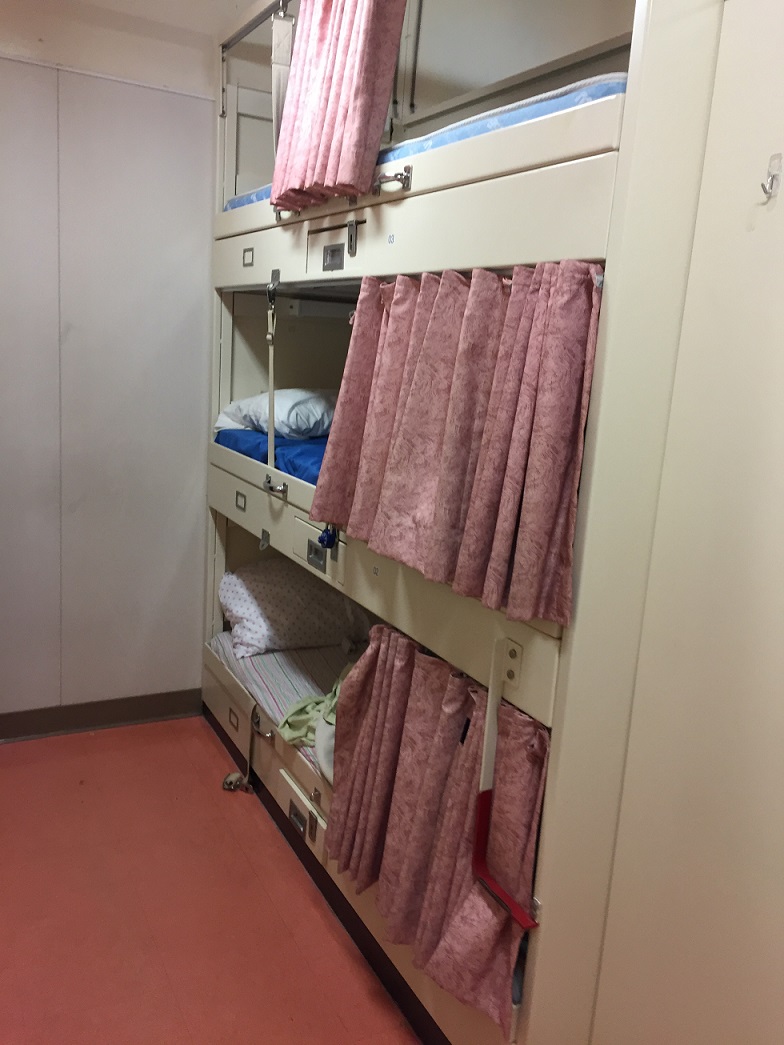 ---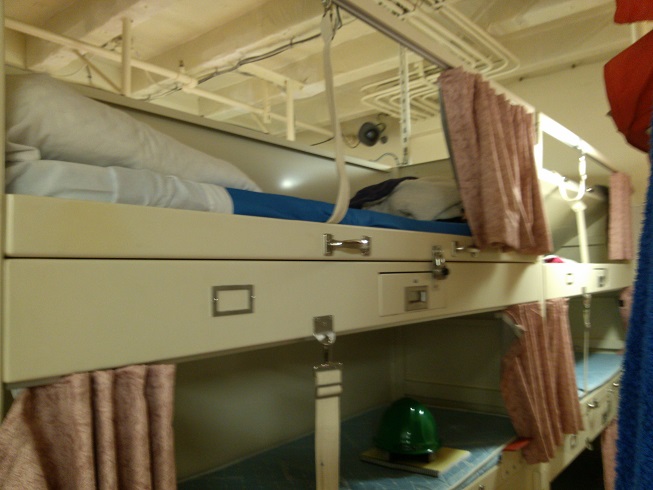 ---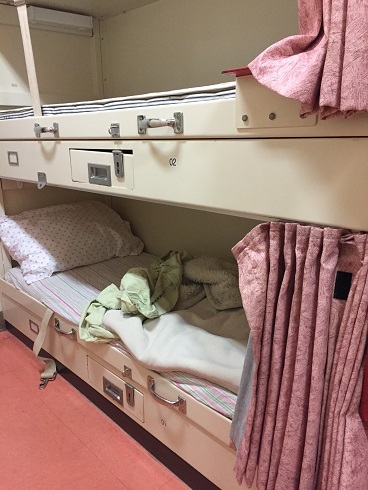 ---
The curtains can close to provide darkness for cadets who may need to sleep during the day after being on watch throughout the night.
Are you wondering where cadets store their belongings?  

There is storage under each of the mattresses.  The handles lift up the mattress to reveal a storage compartments.
---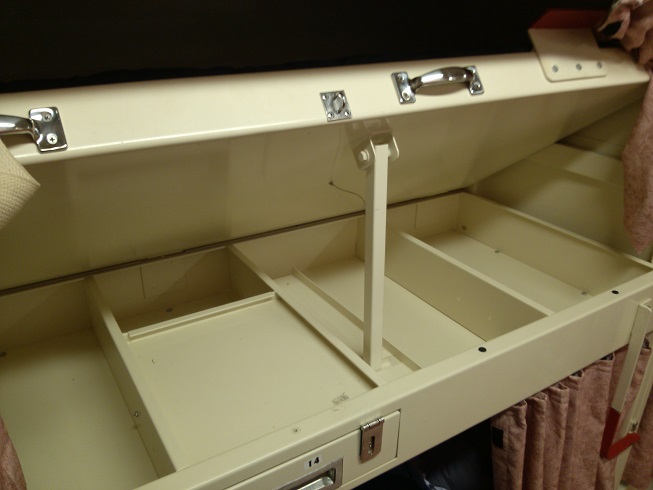 ---
Each cadet must fit all of his/her clothes, books, electronics, and accessories in the under-mattress storage and in a small locker.
This locker is probably very similar to the locker that you have at school.
---
---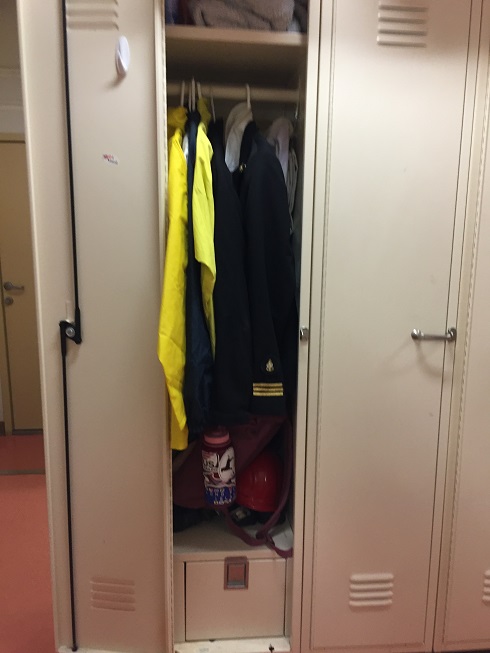 ---
Each hold has a bathroom with toilets, sinks, and showers that cadets share.
---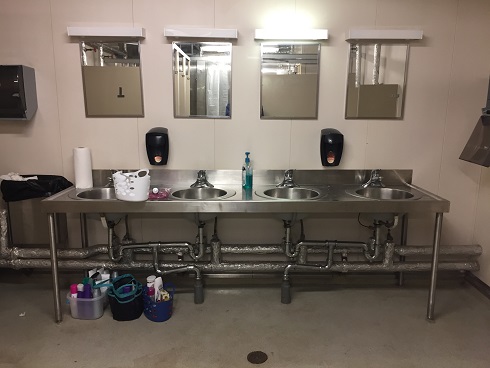 ---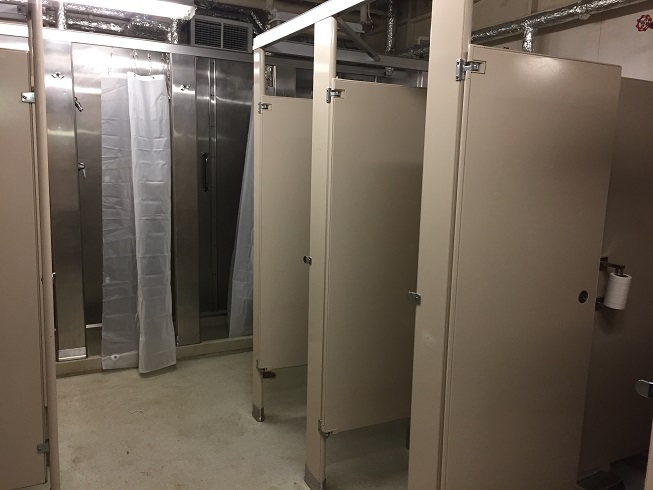 ---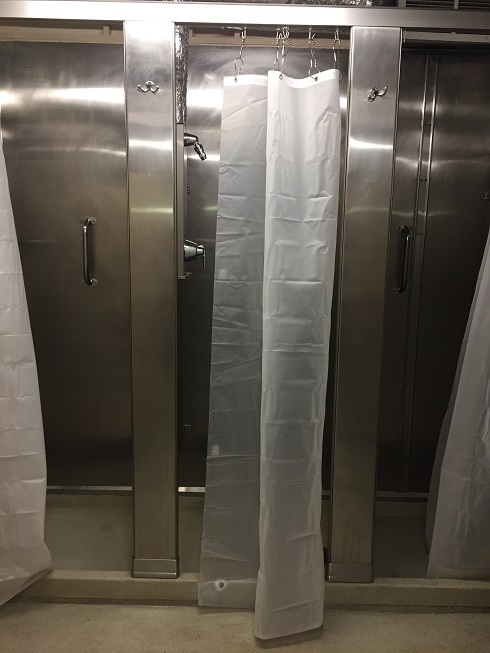 ---
So what do you think?  Would you like to be a cadet living aboard the TS Kennedy?
Please keep your questions coming!