Many cadets have said that they began considering a career at sea by the time they were in second grade.  Salvatore (age five), Vivienne (age 3), and Eliana (age 2) are getting a head start.  In fact, they may be the youngest participants in the Follow The Voyage-Share The Experience Program. 
The children are eagerly following the cadets aboard the TS Kennedy with their babysitter, Kathy Fletcher.  Kathy happens to be the proud mom of 1/C Quinten Fletcher.  Quinten is a Marine Engineering major who is serving as a Training Rate during Sea Term 2023.  The Fletcher family lives in Lincoln, Rhode Island. 
Mrs. Fletcher showed Salvatore, Vivienne, and Eliana photos of the special flags that the ship flies while in port, K-M-V-U.  She also displayed the chart with all twenty-six of the colorful signal flags.  Together, they pointed to the flags that could spell out their names. 
In advance, Kathy had printed out templates of the letters needed.  There were four Es, three As, three Vs, three Ns, three Is, and two Ls.  There was also one S, one A, one T, one O, and one R.  When Kathy passed out the crayons, the crew got right to work.
---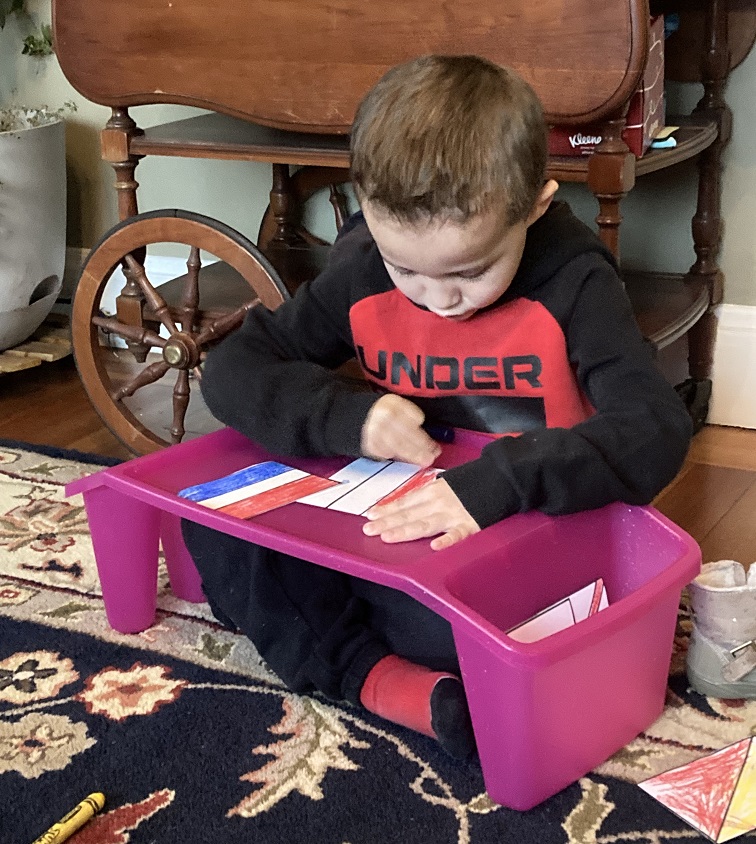 ---
---
---
While Kathy and the children were coloring flags in snowy Rhode Island, Quinten had taken a break from the Engine Room and was soaking up the sun.   Check out the photos of the children's completed names…and a photo of Quentin relaxing in his lounge chair.
---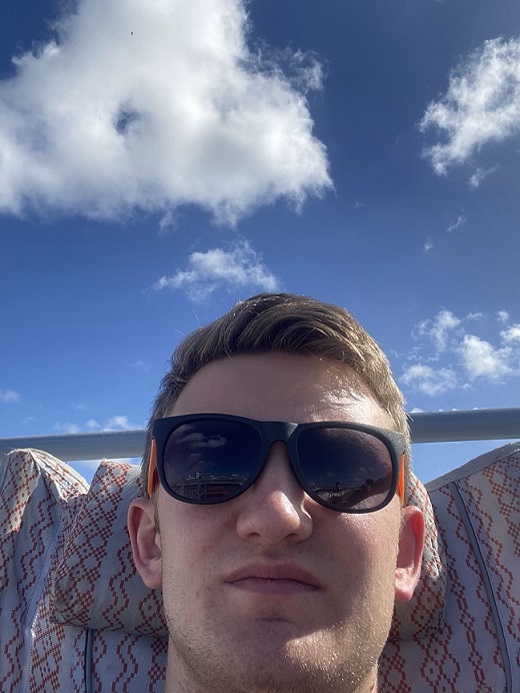 ---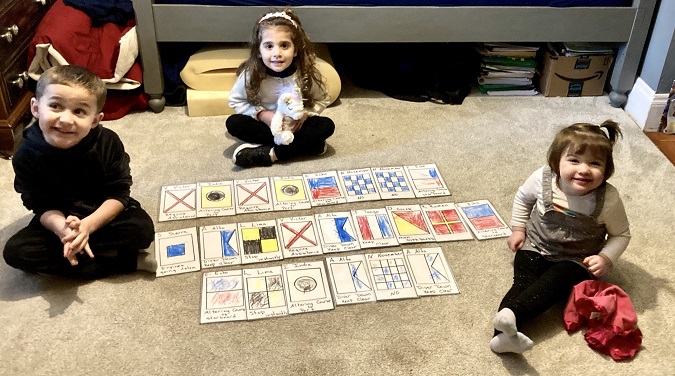 ---
We hope to see Salvatore, Vivienne, and Eliana graduate from Massachusetts Maritime Academy in 2040, 2042, and 2043.