On Valentine's Day, members of the Nantucket Historical Association visited preschoolers at Nantucket Elementary School. 
The visitors introduced the students to Sailors Valentines and helped them create one of their own.
---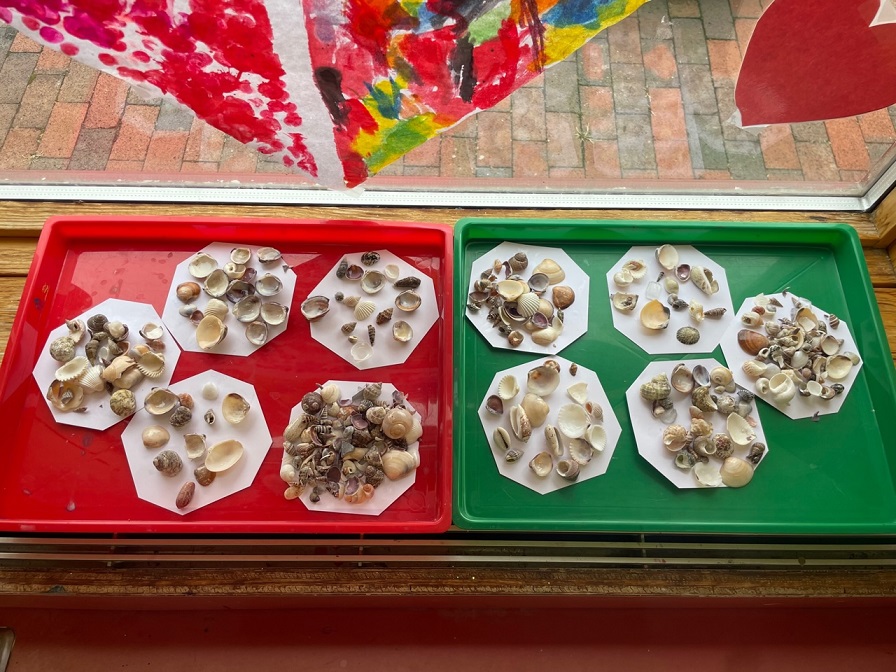 ---
The Nantucket Whaling Museum is home to this beautiful sailor's valentine was a gift from Captain Jared Wentworth Tracy to his wife, Mary Hussey Tracy, both residents to the island. 
---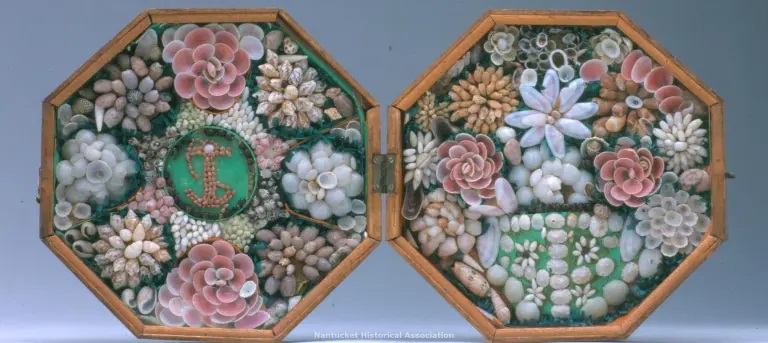 ---
In 1839, Mary bid farewell to her husband as he departed on a whaling voyage to the Indian Ocean.  Captain Tracy was Master of the schooner Harmony of Nantucket.   On February 8th of that year, the Harmony wrecked on a reef in the Mozambique Channel. It is believed that while stranded on an island, Captain Tracy created this Sailors Valentine for Mary. The anchor in its center symbolized Captain Tracy's love for his wife and his desire to return home and anchor himself by her side.
---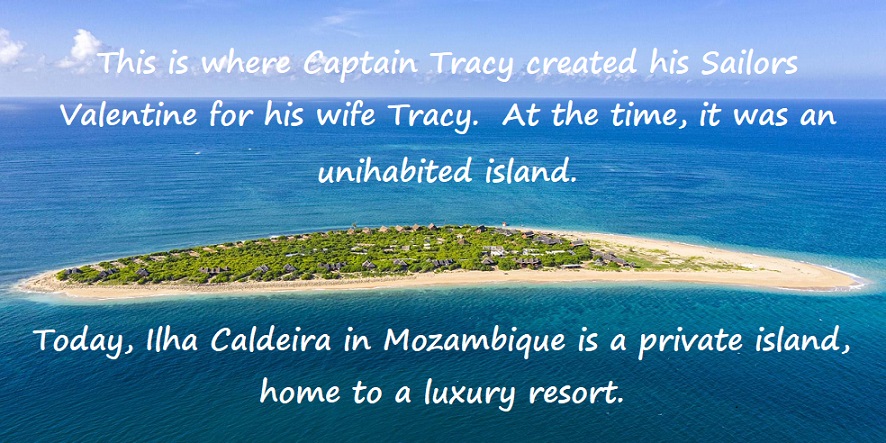 ---
Fortunately, he made it back to Nantucket in the fall, carrying this one-of-a-kind masterpiece for Mary.  As promised, Captain Tracy anchored himself by his wife, retiring from the sea.  By 1840, he had become a shoemaker on the island.
---