Mathematics teacher Ken Kard is incorporating the TS Kennedy and Sea Term 2023 into lessons for his 7thand 8th grade students.  Ken teaches at Birchwood Middle School in North Providence, Rhode Island. 
Ken described their latest activity, "Here are some student samples from The Lines & Angles of International Maritime Signal Flags.  The students used their initials for their flags and found at least 3 of the 5 vocabulary words from the resources. If they could not find words because of limitations, they could pick other flags to satisfy the 3-vocabulary requirement. They came out wonderful and we are displaying these in our hallway for all to see."
Captain Campbell was thrilled to see these outstanding work samples from his home state of Rhode Island.  There are also three cadets aboard the TS Kennedy from the Ocean State who are grateful to hear that Birchwood Middle School is participating in the Follow The Voyage-Share The Experience Program. 
It is exciting to know that all of the students and teachers at Birchwood Middle School are passing by colorful images of the TS Kennedy when they walk to their classes.  We hope to welcome some BMS Bobcats to Massachusetts Maritime Academy when they are ready for college.
---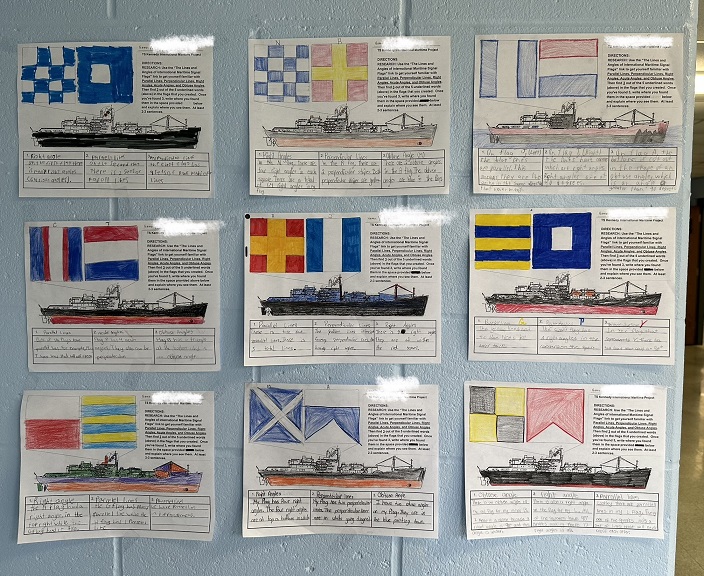 ---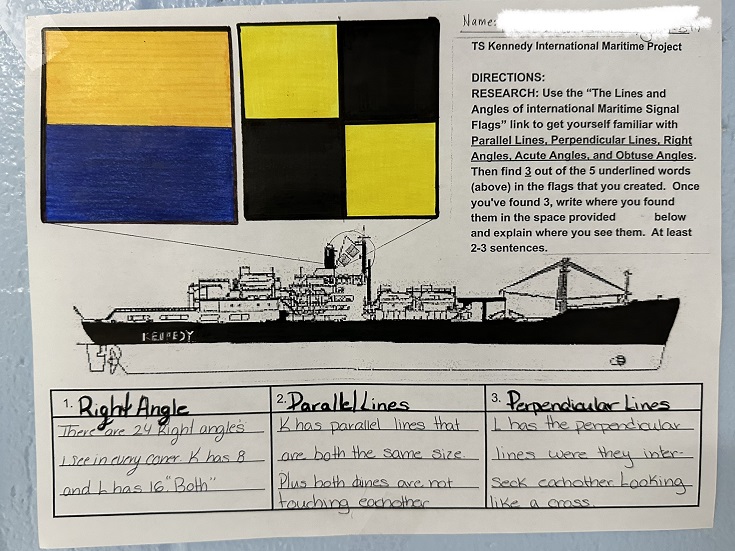 ---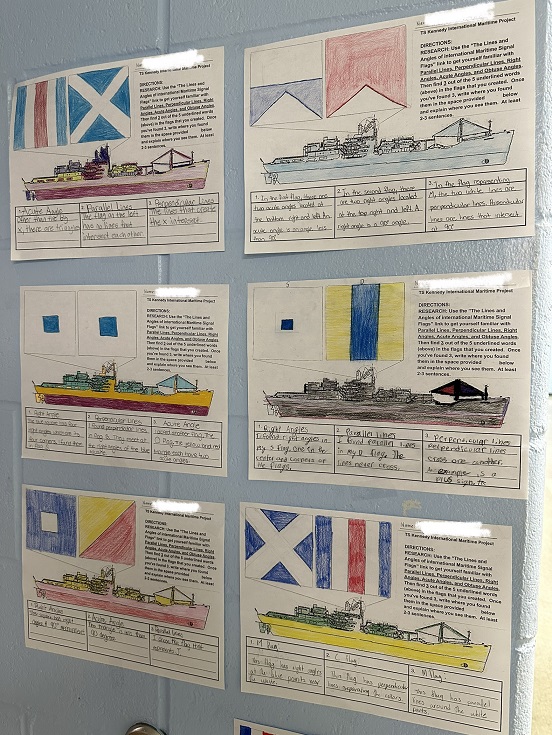 ---
Teachers: Check out The Lines & Angles Of Signal Flags!  Just click on Projects & Activities and then Mathematics.