The TS Kennedy proudly displays her call letters using colorful nautical signal flags: K-L-M-U.  The second grade students at Deep River Elementary School have created some signal flag messages of their own.  Each student used the alphabet flags to spell out their names.  As they worked, the students observed squares, triangles, rectangles, and rhombuses.  They even found a circle on the flag representing the letter E.  
Second grade teacher Katie Vreeland is a loyal Follow The Voyage-Share The Experience Program participant.  Over the years, she has introduced the program to hundreds of students.  
Students, thank you for this great photo!  Please continue to share photos and samples of your projects and activities inspired by our cadets.
---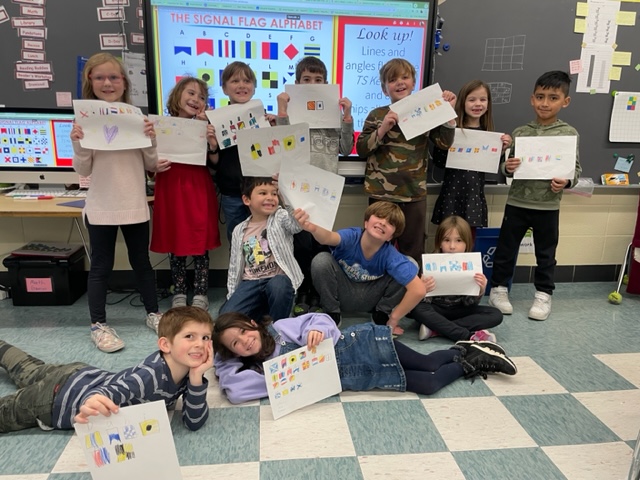 ---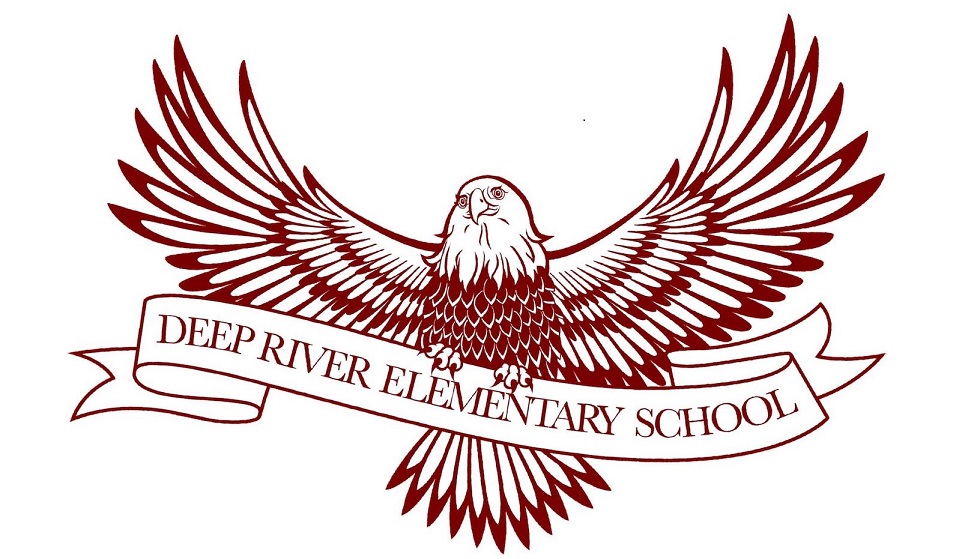 ---
---