Cadets majoring in Marine Safety, Science, and Environmental Protection went on two unique field trips while in Florida.  They toured  Royal Caribbean International's Harmony Of The Sea, one of the largest cruise ships in the world. At 1,188 feet, the Harmony Of The Seas is more than twice the size of the TS Kennedy.  She has a maximum capacity of 6,687 passengers and 2,200 crew members.   The mega-ship boasts 18 decks and 24 guest elevators.  They also traveled to Miami to tour Norwegian Cruise Line's 1,082-foot Norwegian Bliss.   
While aboard these mega-liners, the cadets didn't try out zip lines, waterslides, rock climbing, or surfing. Instead, MSSEP cadets were focused on the environment and learn more about the role of an Environmental Officer aboard a cruise ship.
The cadets learned that every cruise ship has a full-time Environmental Officer (EO).  They monitor environmental compliance and the implementation of environmental procedures for the entire ship. The EO reports directly to captain of the vessel.  He or she has a direct line of communication with the cruise line's Operating Line Compliance Manager (OLCM) back on land. 
 On a day-to-day basis, the EO monitors the ship's environmental compliance activities, including waste operations.  He or she performs environmental rounds and inspections to assess the ship's environmental performance and train crew members who have environmental responsibilities.  The EO also assesses the environmental proficiency of the ship's crew.  They identify areas of weakness and arrange additional training, if necessary.
In the event of accidental releases or spills occur, the EO would assist aiding the Captain, Chief Engineer, and government officials in the handling of the situation.  They would take part in shipboard management meetings and work until the environmental matter is successfully resolved.

The EO was happy to answer the cadets' questions.  After the tour, they left excited by this post-graduation option.  Being an Environmental Officer (EO) aboard a cruise ship would offer men and women with a MSSEP degree the opportunity to have a positive impact on the environment, while seeing the world.
---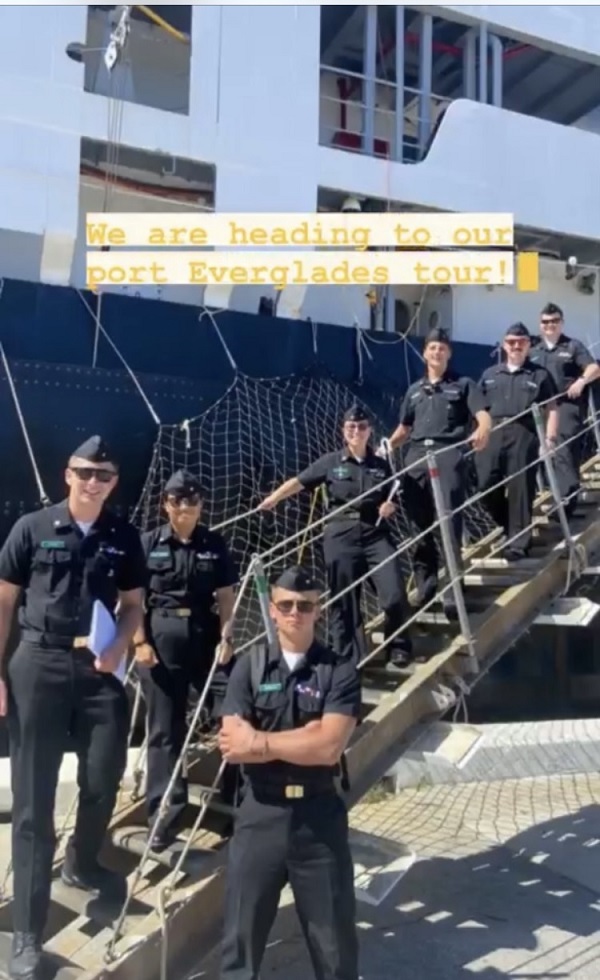 ---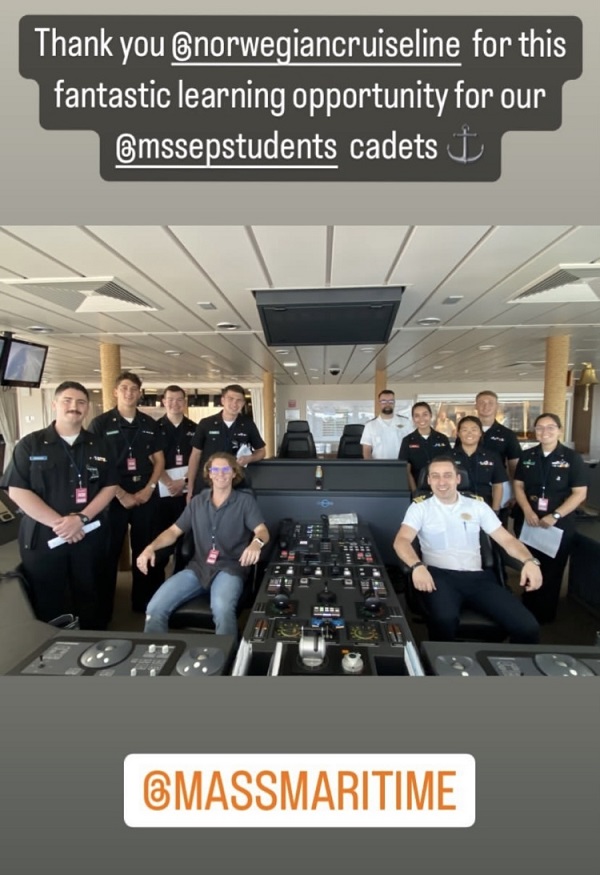 ---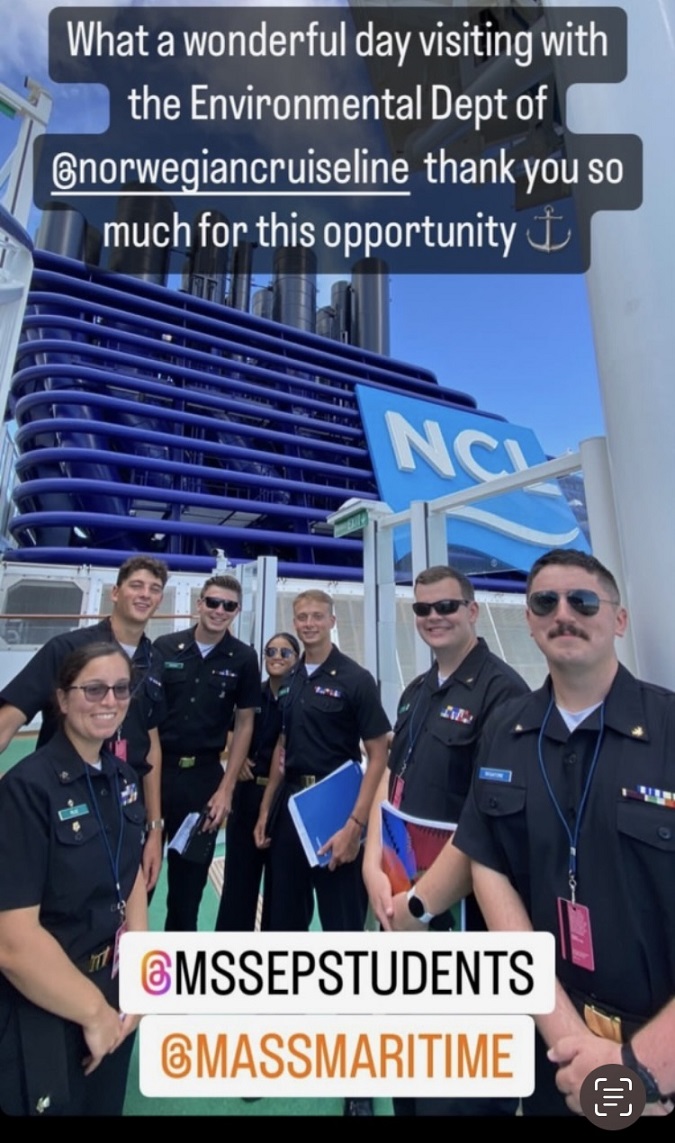 ---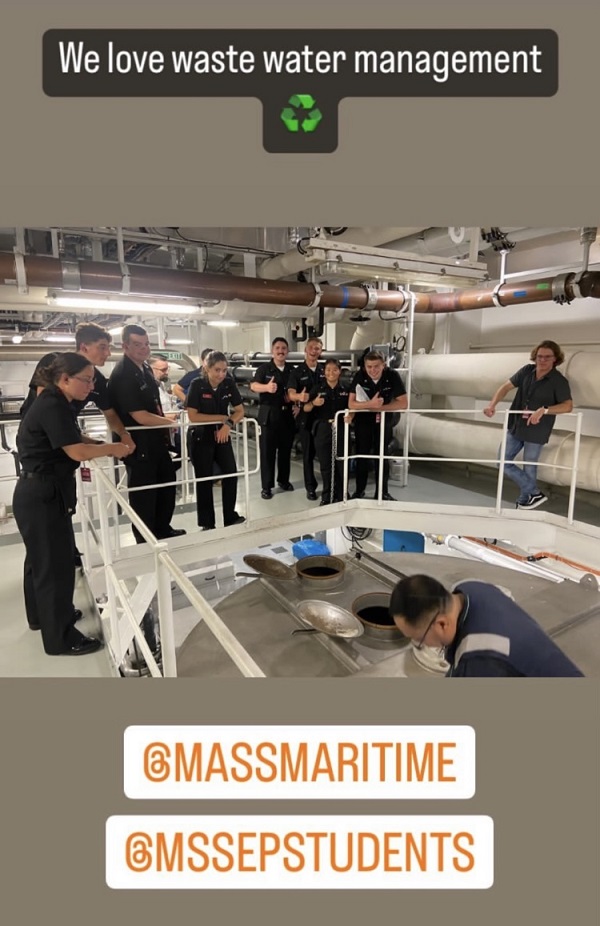 ---