Meet 1/C Kristopher Young, a Marine Transportation major who calls Plymouth, Massachusetts home.

During Sea Term 2023, Kristopher is one of four Safety Rates.  
Last year, Kristopher was asked why he chose to major in Marine Transportation, here is what he had to say:
---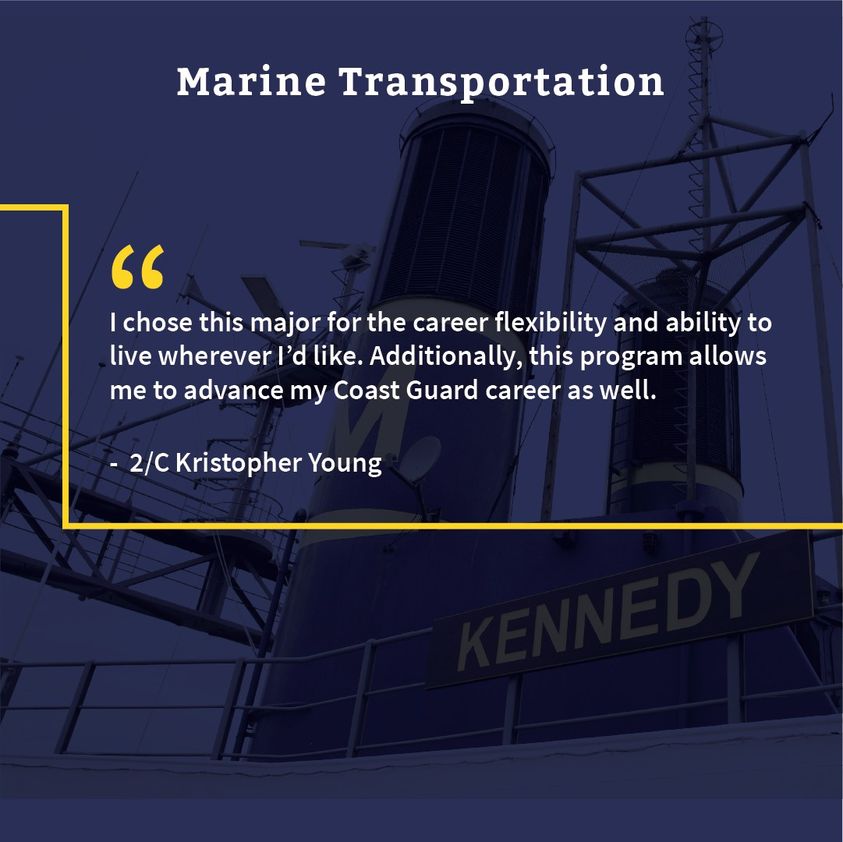 ---
How about you?  Do you dream about a job that will allow you the flexibility to live wherever you'd like?