As the TS Kennedy travels north to Buzzards Bay, Captain Campbell will have the option of getting a push from the Gulf Stream, a strong ocean current that extends all the way up the eastern coast of the United States and Canada. The average speed of the Gulf Stream is 4 miles per hour.  The maximum speed is approximately 5.6 miles per hour.
Spanish explorer, Ponce de Leon, noticed a strong current during his expeditions. It was Massachusetts native, Benjamin Franklin, who first to charted the Gulf Stream.
It is the fastest current in the world's oceans.
---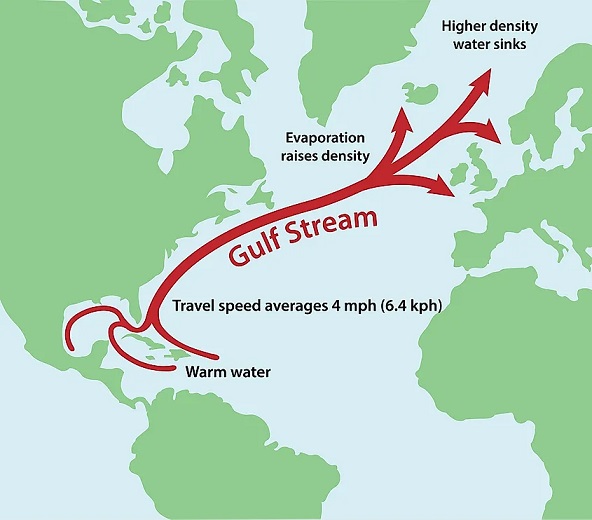 ---
Would you like to learn more about the Gulf Stream?  Check out this video!
---
---
---