Ahoy, Followers!  Wa gine on?  This Bajan phrase means, "What's up?" or "How have you been?"  I am trying out the Bajan dialect because the the TS Kennedy has just docked in Bridgetown, Barbados.  And...I have the photos to prove it!

Check out the tug, Barbados II, right by our side.  Here is link to the Marine Traffic website if you are interested in learning more about her.  
https://www.marinetraffic.com/en/ais/details/ships/shipid:4540474/mmsi:314136000/imo:9229221/vessel:BARBADOS_II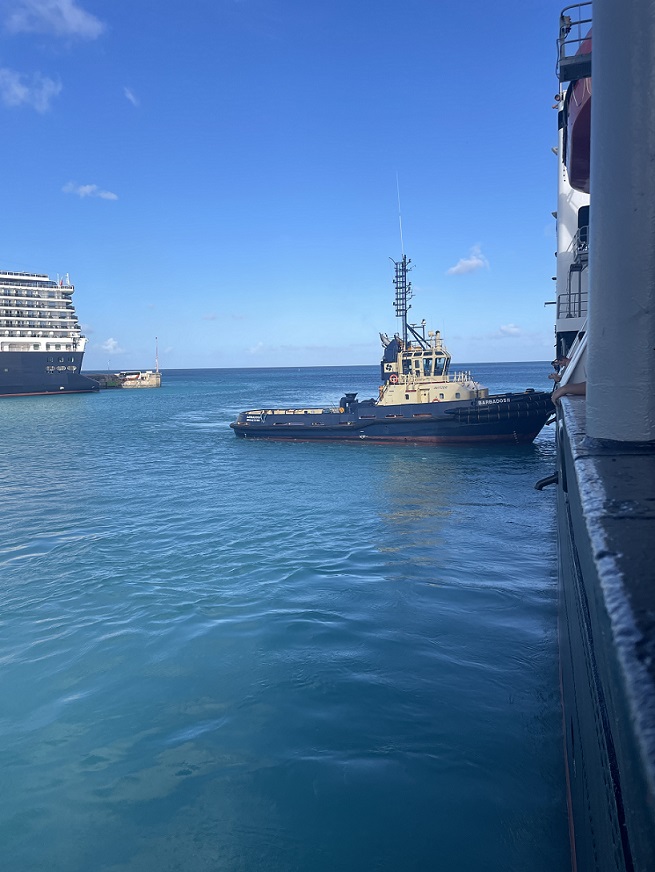 ---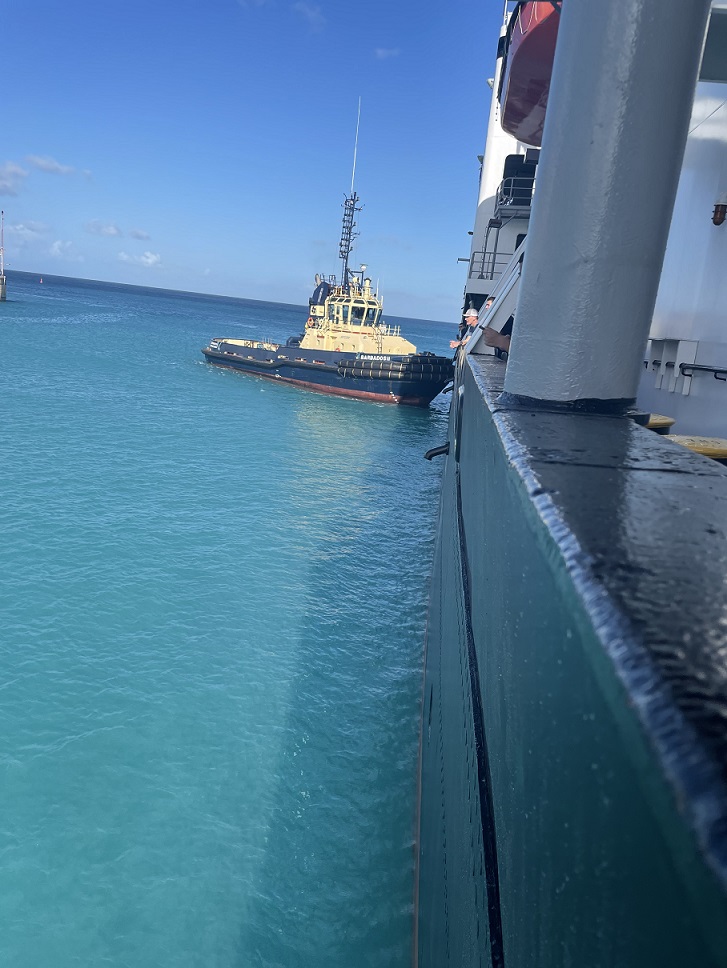 ---
Do you remember reading my blog on Wednesday?  I introduced you to all of the cruise ships that we'd meet in Bridgetown over the weekend.  Well, all of our Friday neighbors are here!  Although the TS Kennedy got an early start this morning, the other ships beat us to the dock. 

It's so exciting!  I can almost reach out and touch the 1,1,32-foot Arvia, flying the flag of Great Brittan.  She is making the TS Kennedy and everyone aboard her feel very small.  Take a look!
---
---
Here is an eight-minute video tour of Arvia that I found online.  I want you to get to know our neighbor.  
---
---
Pretty impressive, right?
Here are the other cruise ships that I can see from where I'm standing.
---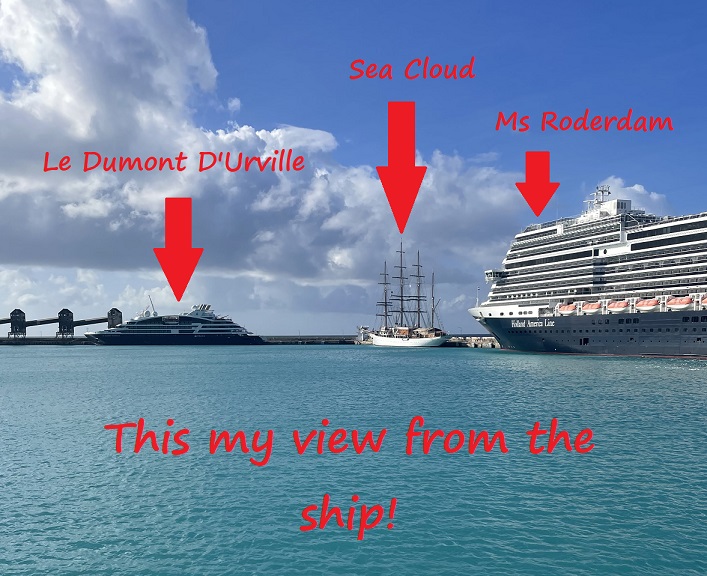 ---
Of course, I had a little help with my photos.  It's not easy to hold a camera with a hook and a sword, you know!  My photo assistant was 3/C Nicole Await, an International Maritime Business major from Harwich, Massachusetts.  I cannot thank her enough.
---
If your class is celebrating Island Day in honor of our arrival in Barbados, please send photos with me today at ftvsubmissions@maritime.edu.
Your favorite island-hopping pirate,
Little Buc