Ahoy, Followers -
Saying goodbye is never easy. 
It's difficult for me to leave cadets and crew members that I have grown close to. 

It's even harder to bid farewell to a ship that you I may not see again.
I spent yesterday walking  out on the deck, from the bow to the stern.  I climbed from the Tank Top Deck to the Bridge Deck several times.  I just couldn't get enough of the TS Kennedy. 
I took along my friend the shark that belongs to Captain Campbell's son.  By afternoon, it was getting pretty chilly, so I put on my boilersuit.  
Throughout the day, I asked cadets to take photos of us.  Here are a few of my favorites.
---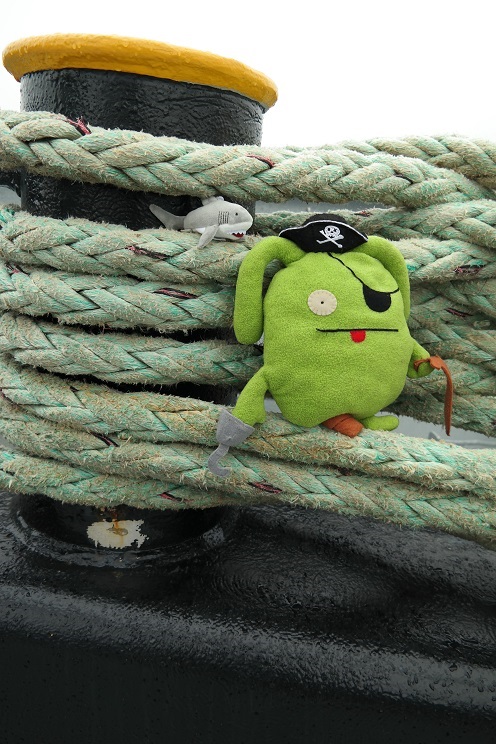 ---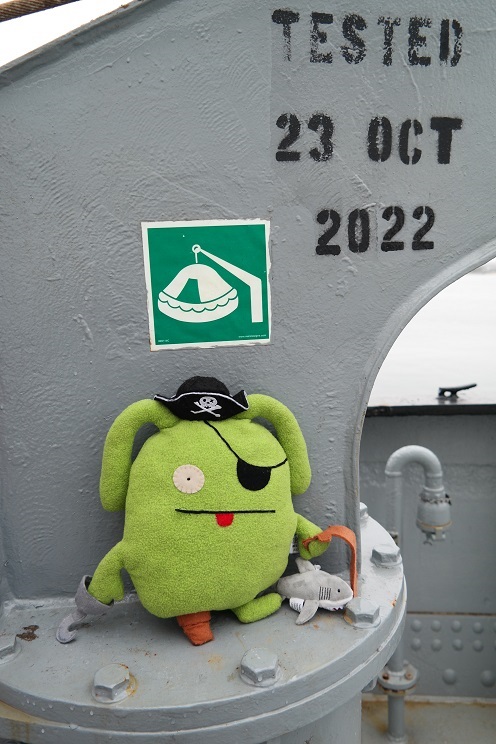 ---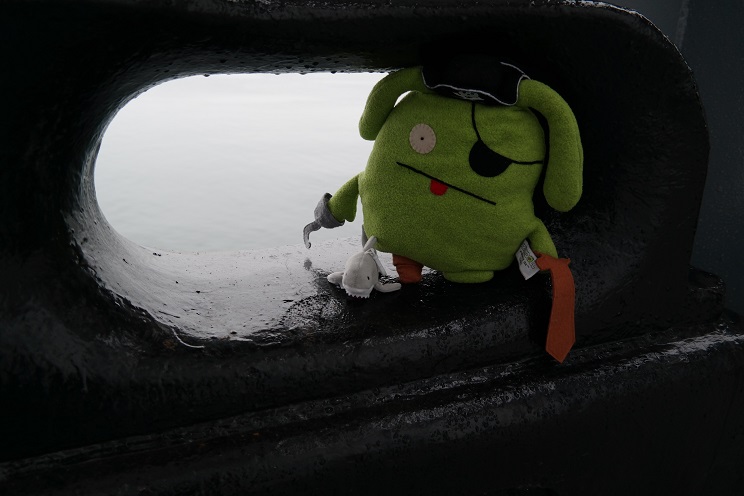 ---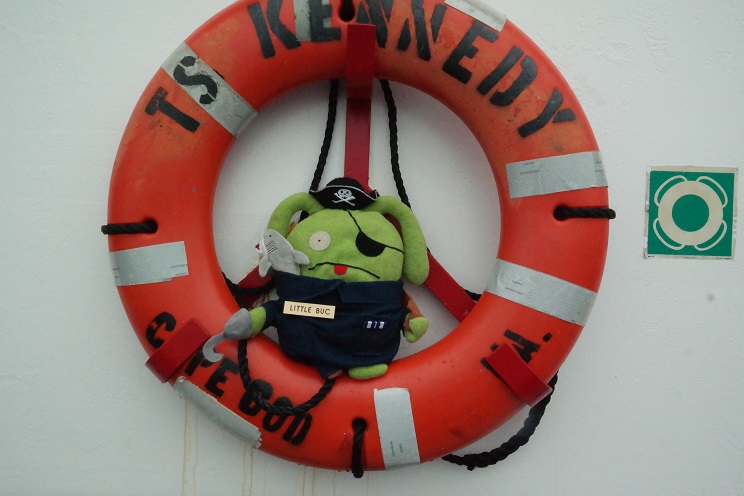 ---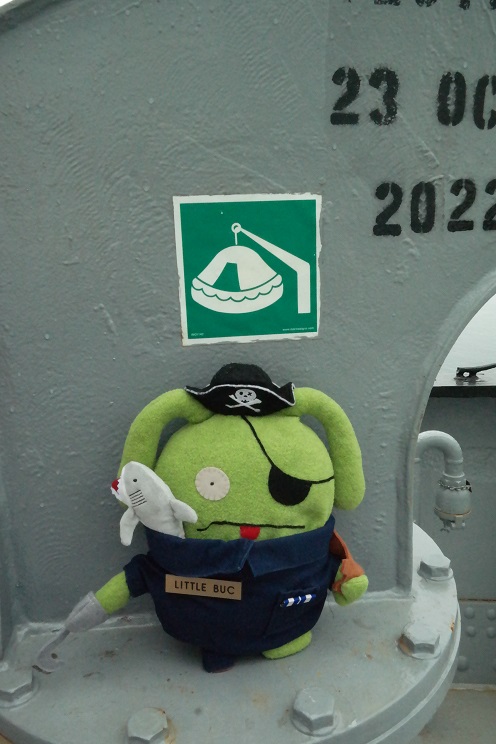 ---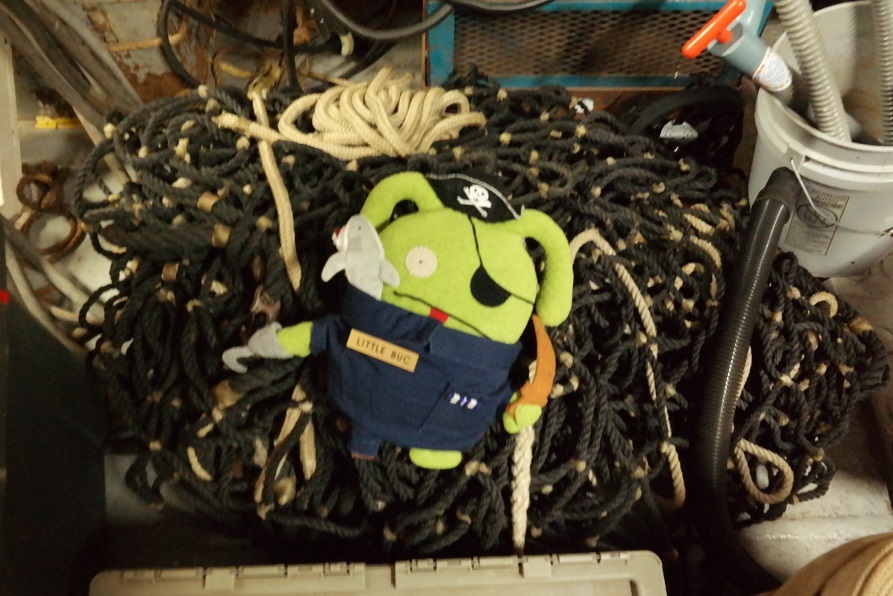 ---
I want to thank all of you...

for reading my blogs every day,
for participating in my Buccaneer Book Club,  and most of all,
for being my friend.
You helped to make Sea Term 2023 extra special.
Be sure to log back onto the website on Tuesday to see all of the photos of the TS Kennedy's return to Buzzards Bay.  If you have friends and family members who haven't 
explored our website, please share it with them.  Something this great shouldn't be kept a secret.
Again, thank you...thank you...THANK YOU!
With love from your favorite green pirate,
Little Buc