Ahoy, Followers -
Thanks for reaching out to compliment my new look.  Even classes who met me for the first time on January 2nd have emailed to say that I now look like one of the cadets.   After six years, a friend of mine at Massachusetts Maritime Academy surprised me with a boilersuit.

Aislinn Gettings is not only kind, generous, and hardworking, she is also extremely talented.   Aislinn used pieces from a discarded boilersuit to created my one-of-a-kind outfit.  I will cherish it forever.  It sure wasn't an easy job.  She took the embroidered Massachusetts Maritime Academy patch from the front of the old boilersuit and added it to the back of mine.  She also made sure that it had both a collar and a small pocket on the front.  It is a perfect fit!  When she isn't busy creating masterpieces with her sewing machine, Aislinn works as the administrative assistant at the Academy's Career Services office on campus.  Career Services assists cadets in locating internships around the world and helps them find their first job in the months leading up to graduation.  
As if that wasn't enough, Fay Glover, the manager of Follet Higher Education, the store back on campus, had a surprise for me too.  She created a gold nametag that says Little Buc and awarded me with Good Conduct Ribbon.  The blue and white pin is nicknamed, The Good Noodle .  Cadets who do not get in any sort of trouble aboard the TS Kennedy or back at the Academy for a whole school year are awarded this pin.  Faye felt that because of my hard work with the Follow The Voyage-Share The Experience Program, I was worthy of this honor. Cadets were high-fiving my hook and shouting, "Congratulations!" when they saw it.  Follet Higher Education supplies cadets with their uniforms and ribbons.  It also sells books, clothing, snack, and gift items.  

Although I LOVE my boilersuit, don't expect to see me wearing it in every photo.  It is so special, I am planning to save it for special occasions.  I often tuck myself into tight spaces on the ship.  I wouldn't get it torn or dirty.  
---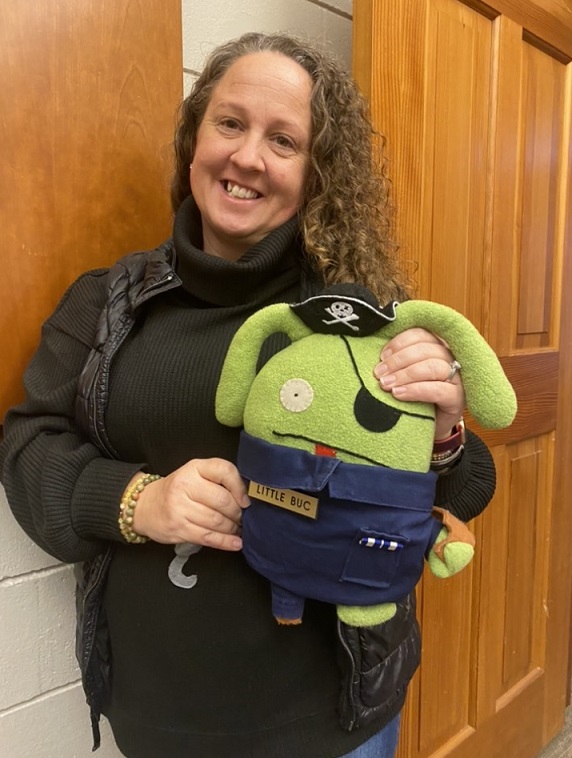 ---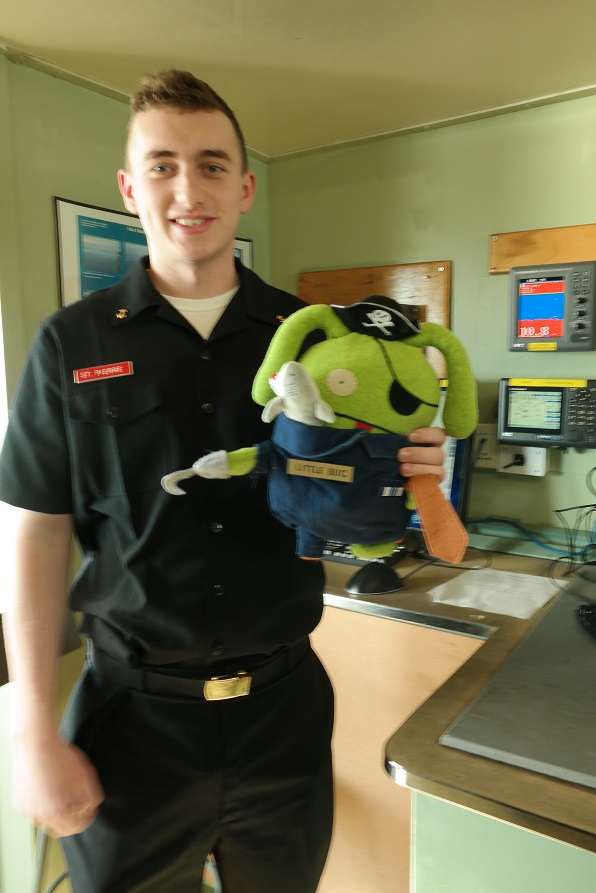 ---
Everyone is meeting new cadets aboard the TS Kennedy.  It may surprise you that some of the cadets are not enrolled at Massachusetts Maritime Academy.  When I last poked my head into the ComCad Office on the Main Deck, I learned that there are thirty-eight cadets visiting from other maritime academies.  
We are welcoming twenty-nine cadets from the United States Merchant Marine Academy in King's Point, New York. 
Do you remember me telling you about our second training ship, the USS Nantucket?  Well the bell isn't the only thing that remains from this ship launched in 1876.  The USS Nantucket's engine is on display at the U.S. Merchant Museum at King's Point.  It is the only one of its type known to be in existence today.
---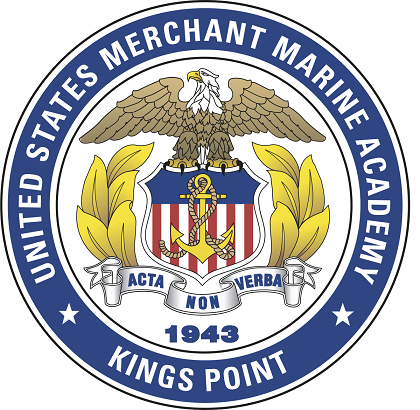 ---
We are also joined by seven cadets from Texas A&M Maritime Academy in Galveston, Texas.  Following Sea Term 2023, I believe that the TS Kennedy's new home will be Texas A&M Maritime Academy.  
---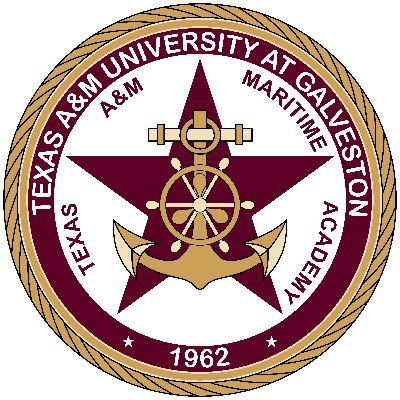 ---
There is one cadet from the State University Of New York Maritime Academy (SUNY) participating in Sea Term 2023.  SUNY Maritime is located in the Bronx.  Massachusetts Maritime Academy and SUNY Maritime are rivals in football. Every fall, the teams compete in the Chowder Bowl.  Last year, SUNY Maritime won the big game, 17-14.  
---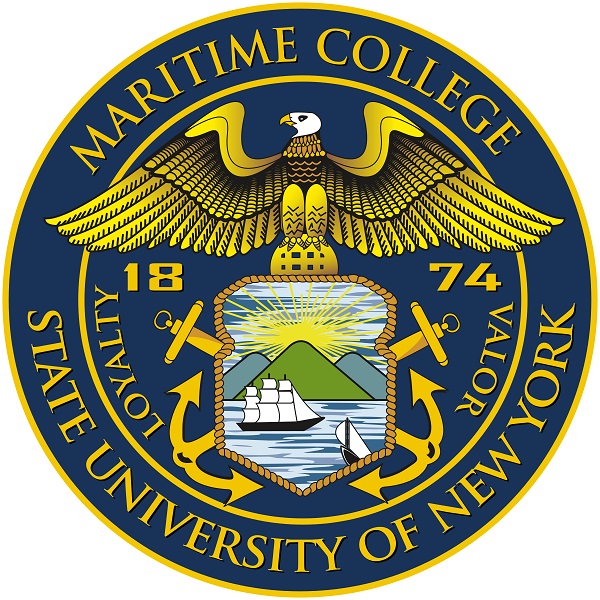 ---
Finally, there is one cadet aboard the TS Kennedy from California State University Maritime Academy (Cal Maritime) in Vallejo, California.  I just love the name of their training ship, the TS Golden Bear.  
---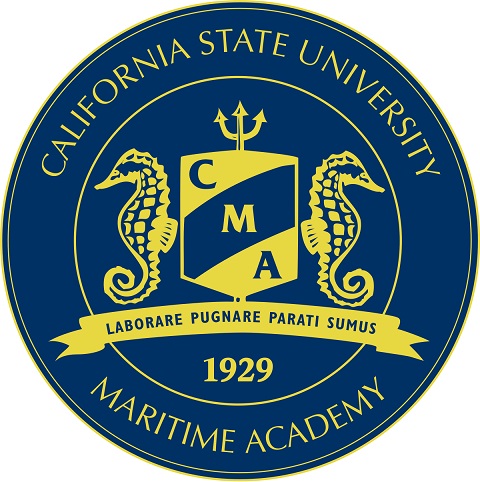 ---
This is a tremendous opportunity for our cadets and the cadets from the four other maritime academies to get to know each other.  Their paths are sure to cross when they are working at sea in the years to come.
Thanks again for your compliments about my boiler suit and your praise for my Buccaneer Book Club that began yesterday.  I think that everyone enjoyed Sammy The Sea Sick Pirate - except for the seasick cadets aboard the TS Kennedy. 
Finally, a huge THANK YOU to Aislinn and Faye back on campus.  I am going to send them a postcard as soon as I get to Barbados.

Your favorite green pirate in his super-cool boiler suit,
Little Buc