Ahoy, Followers!
I just love getting compliments!  I received plenty of them last Wednesday when I introduced all of you to the cruise ships that the TS Kennedy was going to meet while at the dock in Bridgetown, Barbados. 

Classes used the statistics about the ships in a variety of different ways.  One teacher described the data collection as a mathematics goldmine. 
Several classes compared the length of each ship with the length of the TS Kennedy. 
One class created charts on whiteboards, ranking the data from greatest to least.  Each chart had a different focus.  One white board ranked the width (beam) of the ships.  Another ranked the number of passengers. Other charts focused on the number of crew members and the length of the ships.
Some classed conducted online research on the ships, reading profiles and watching videos.  Many teachers told me how excited their students were when they saw cadet photos of the harbor and recognized the ships that they had researched.
So, are you ready to meet the ships that will dock near the TS Kennedy in Aruba? 
On Friday, our training ship will be joined by just one other ship.  The Seven Seas Navigator will arrive at 1000 and depart at 2400. 
---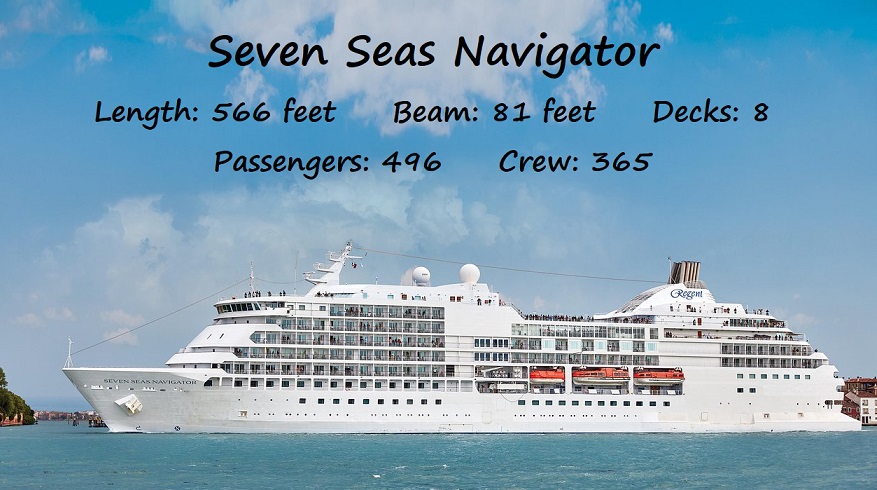 ---
On Saturday, three ships will share the dock with the TS Kennedy.  The Star Legend will arrive at 0600 and depart at 1800. 

At 1300, the Eurodam is scheduled to arrive.  She will remain at the dock until 2300. 

The third ship, Celebrity Edge, will not arrive until late afternoon.  She will arrive at 1630 and depart at 1800 on Sunday.
---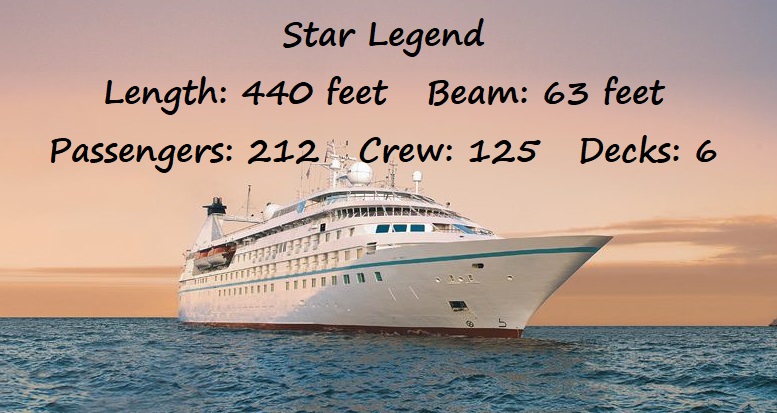 ---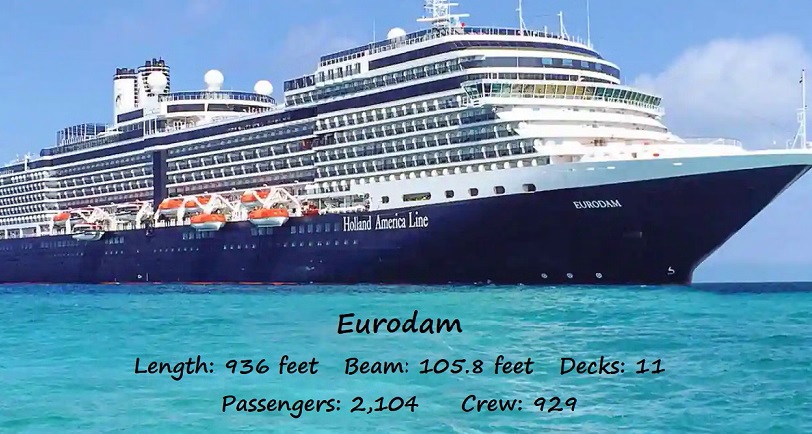 ---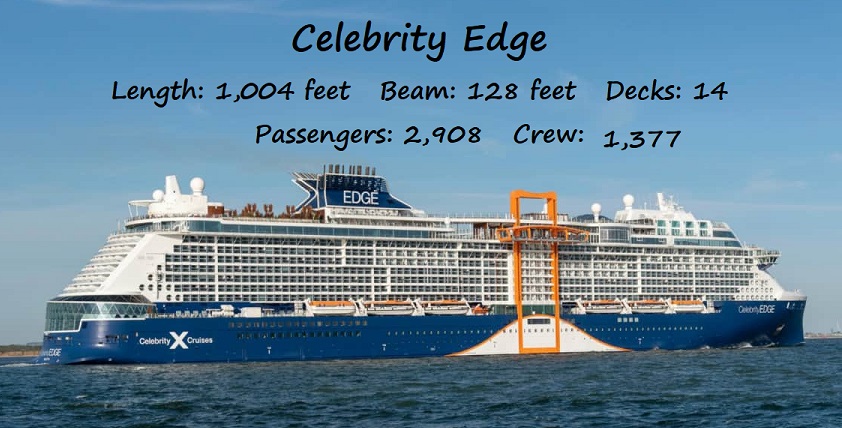 ---
No cruise ships will arrive on Sunday. 

Teachers, if you are inspired to incorporate these statistics into a mathematics activity, please take a photo or two of your students.  If your students conduct research on any of the ships, I'd love to see student work samples.  My email is to ftvsubmissions@maritime.edu.  I'll be sure to share everything that I receive with Captain Campbell and the cadets. 
Your favorite cruise ship loving pirate,
Little Buc