Hola, Followers -

Do you know why I greeted you with, "Hola!"?  From the deck of the TS Kennedy, I can see the hills and beaches of Puerto Rico in the distance.  Spanish and English are the two official languages of Puerto Rico.  Spanish is the primary language of business, education, and daily life.   There are quite a few cadets aboard that speak Spanish.  Do you?
The anchor drills have begun!  The cadets have been kind enough to lift me up and let me look over the deck at the anchor being raised and lowered. 
---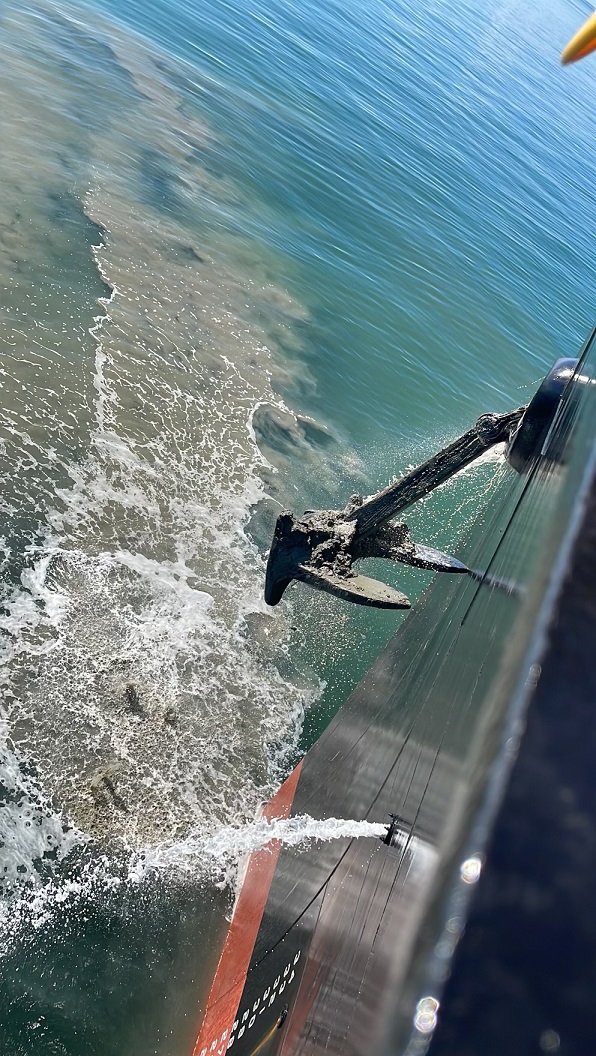 ---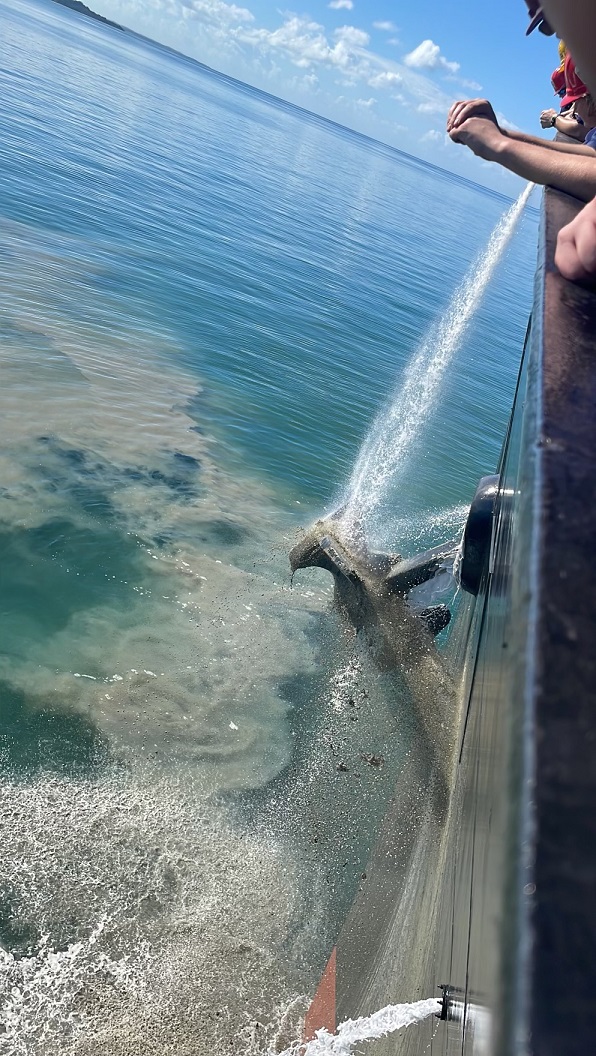 ---
When it is raised, the anchors and its chain are covered with mud.  Don't worry!  Scrub-A-Dub-Dub!  The anchor and the chain are treated to a nice shower before the chain is pulled back into the ship.  Check out this video!
---
https://drive.google.com/drive/folders/1DPvLIxMMDoKB2dAC73todD-z4JgsoK0M?usp=sharing
---
Here are a few photos that my friend shark and I took this week in anticipation of the anchor drill.  Check out the size of one link of chain.  One link weighs 75 pounds.  That's about 300 Little Bucs!  
---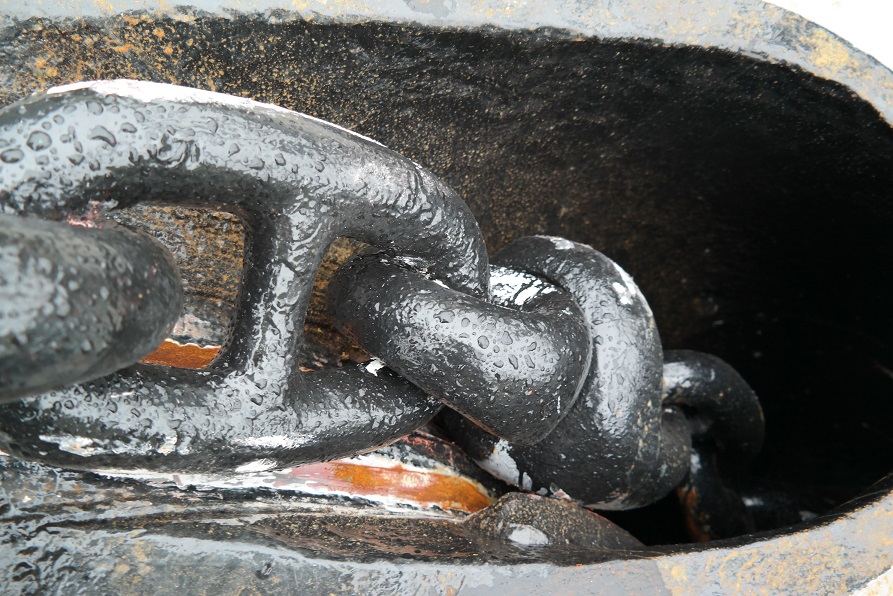 ---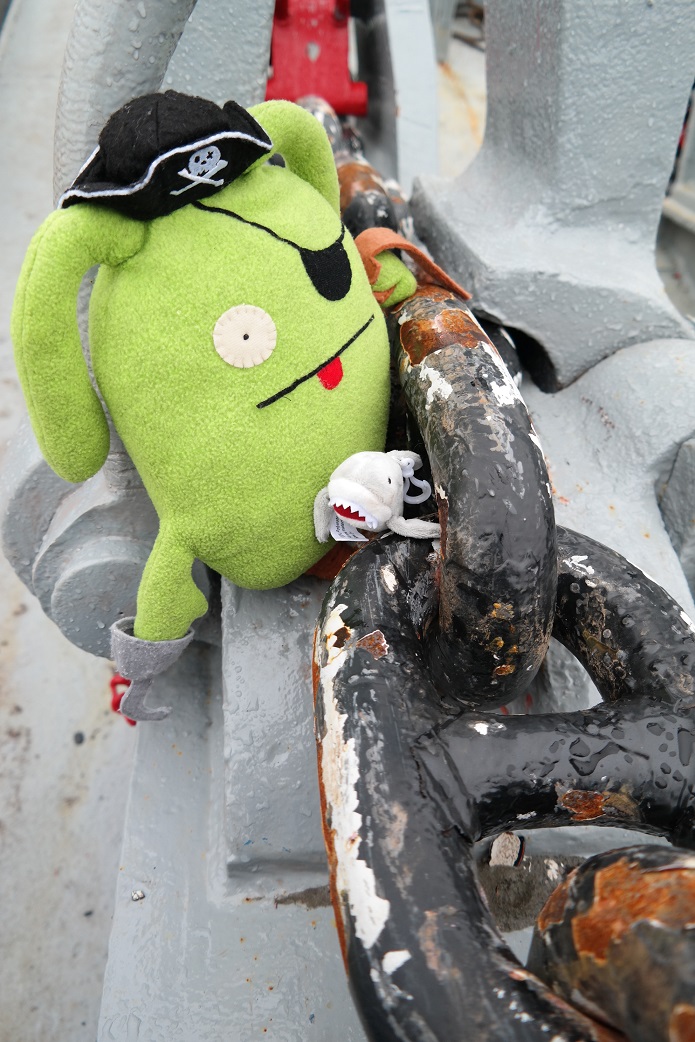 ---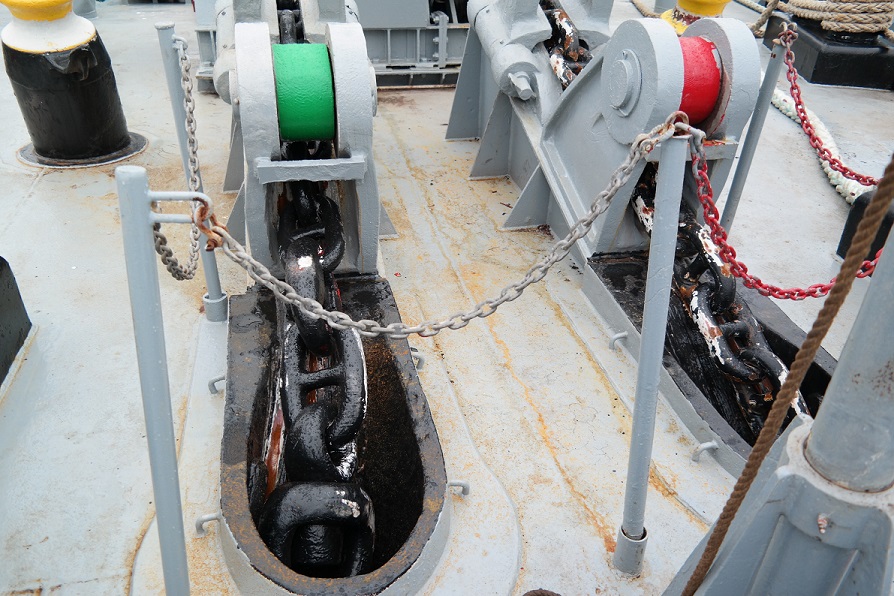 ---
Wishing you a great long weekend!  I look forward to chatting with you on Tuesday.

Your favorite pirate aboard the TS Kennedy,
Little Buc