Ahoy, Followers -
I have a secret!  Some of your favorite cartoon characters from movies, television shows, and books are right here aboard the TS Kennedy!  That's right, I've seen them!   Nemo…Wile E. Coyote…Big Bird…and even Mushu!
If you're picturing the larger-than-life characters that dance out on the decks of Disney cruise ships, think again!  Captain Campbell would NEVER allow anything like that on board.  After all, this is a training ship, NOT a luxury liner. 
---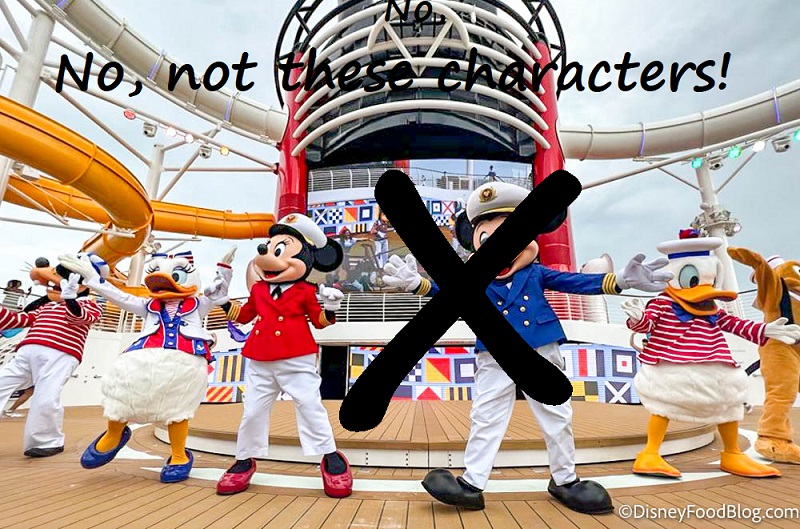 ---
The colorful characters that I am talking about are popping up on hardhats worn by cadets.  The creator is 4/C Alex Fledderjohn, a Marine Transportation major from Henderson, Nevada.  Alex insists that he is not an artist, but I disagree.  All he needs to do is look at a photograph or drawing and he is able to copy it.  Not everyone can do that.
Alex is not your average 4/C cadet.  He worked on commercial ships for several years before deciding to earn his degree in Marine Transportation at Massachusetts Maritime Academy and.  His hardhat features an image of Big Bird.  I must have had a confused look on my face because Alex quickly explained why he drew the oversized Sesame Street character.  On one of his commercial ships, he was expected to wear yellow gear out on deck.  Since Alex is well over six feet tall, he earned the name, Big Bird.
---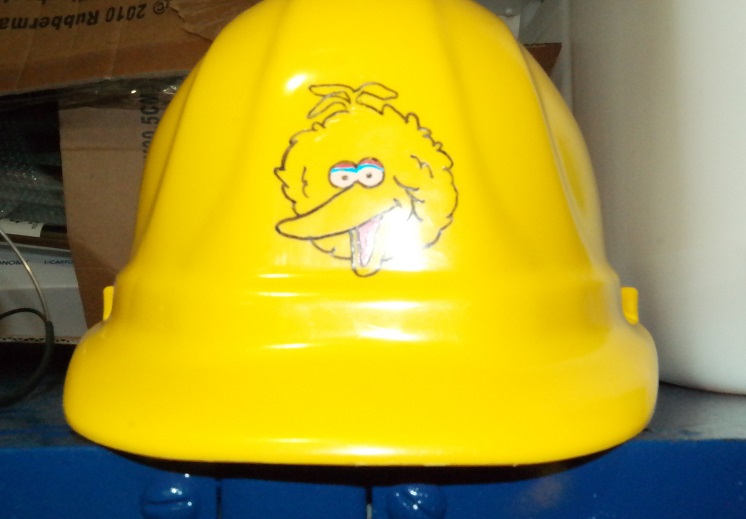 ---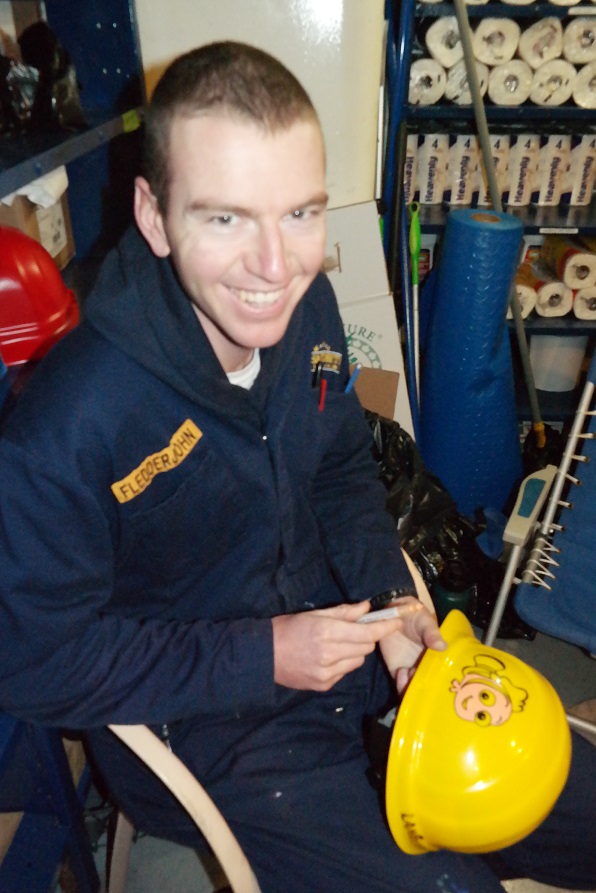 ---
Once cadets aboard the TS Kennedy learned of Alex's talent for drawing, they began making special requests.  Fortunately, he brought along a collection of colorful markers.  Alex finds drawing a great way to relax after a long day of watch, maintenance, training, or utility.
---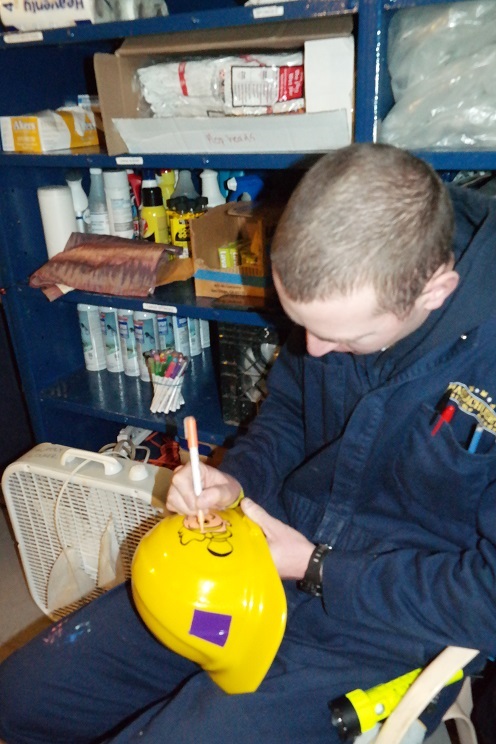 ---
---
Alex doesn't have time to spend time to draw on EVERY hardhat on the ship, so I went on a hunt to see how other cadets are decorating their hardhats.  I discovered that many cadets add stickers.  Here's what I found.
---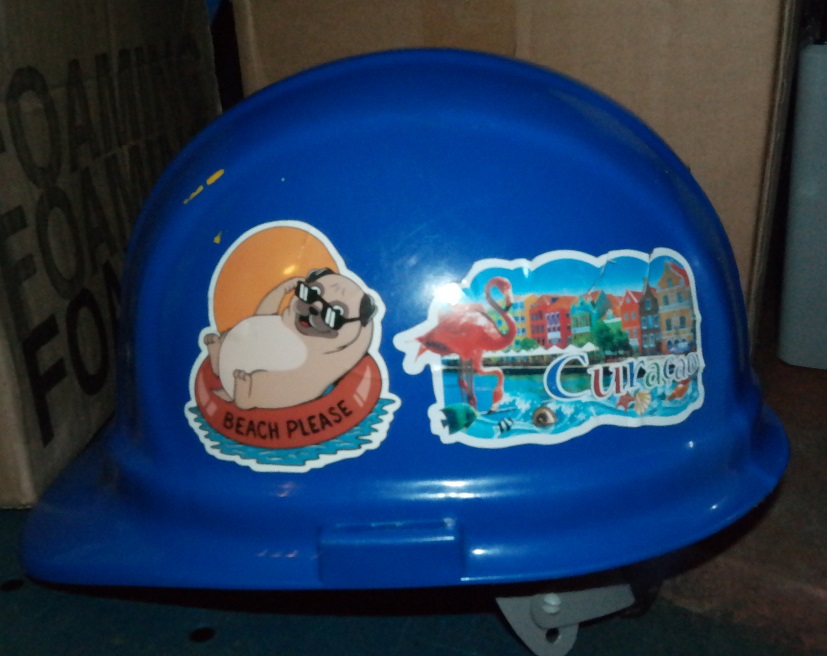 ---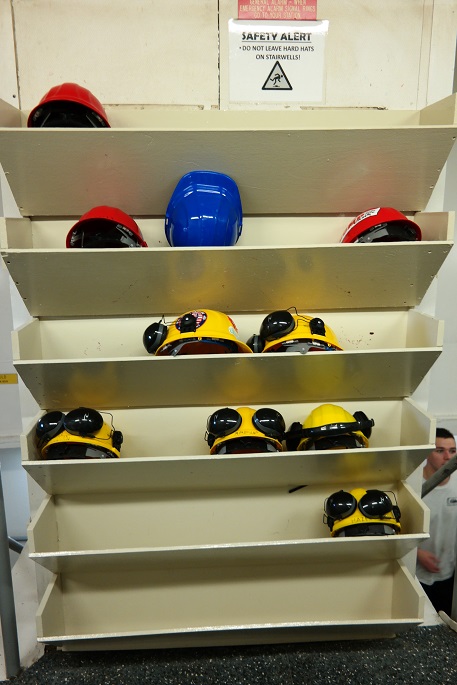 ---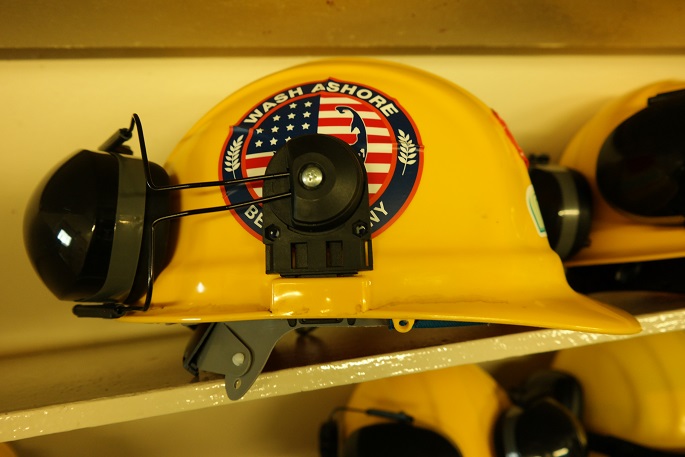 ---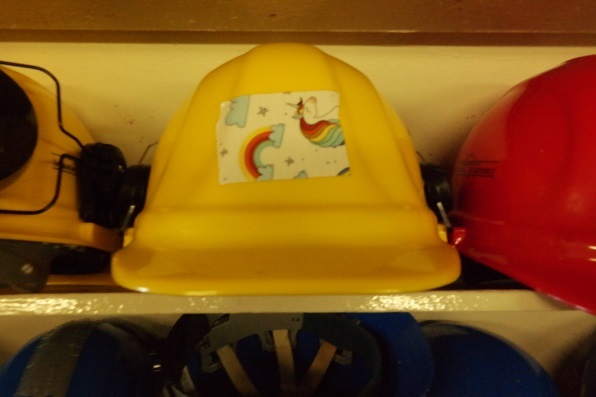 ---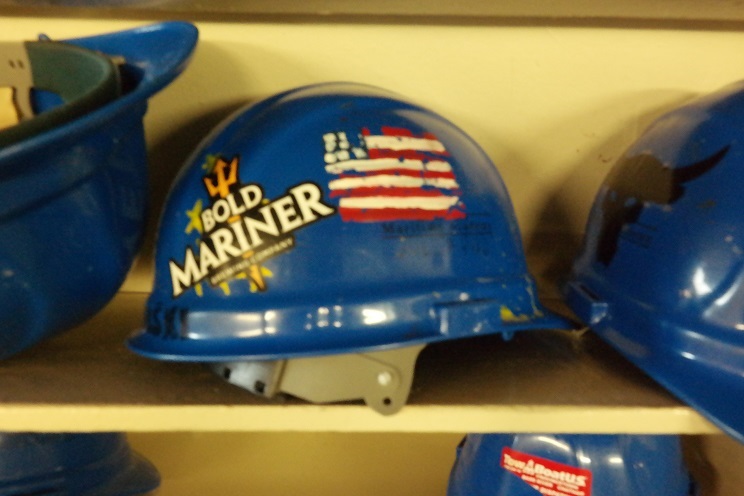 ---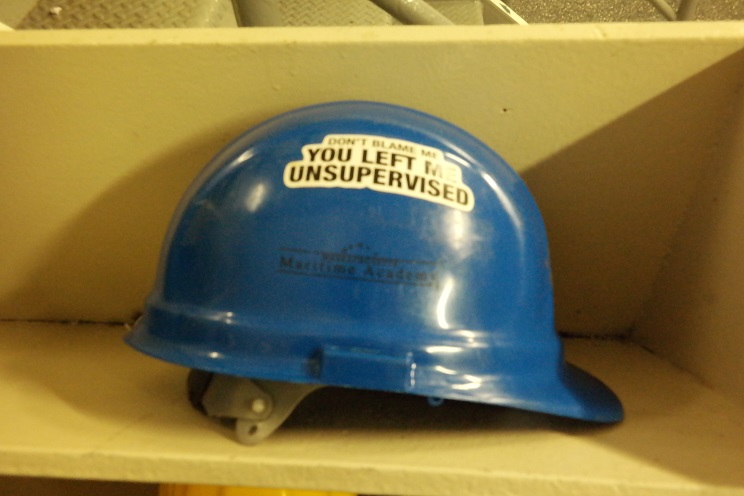 ---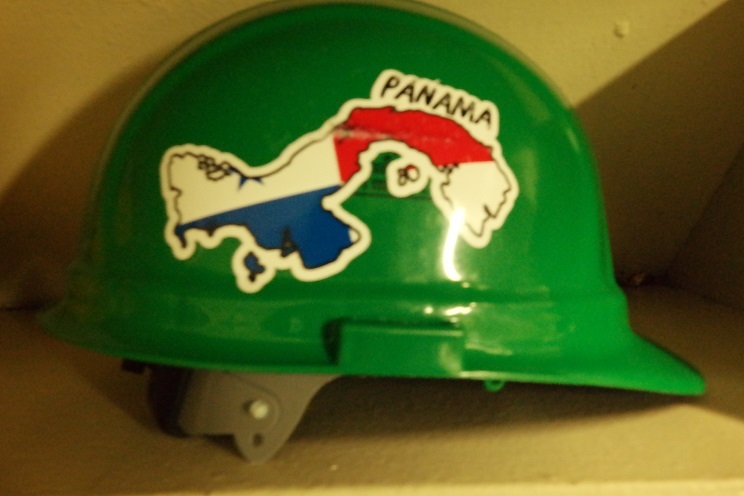 ---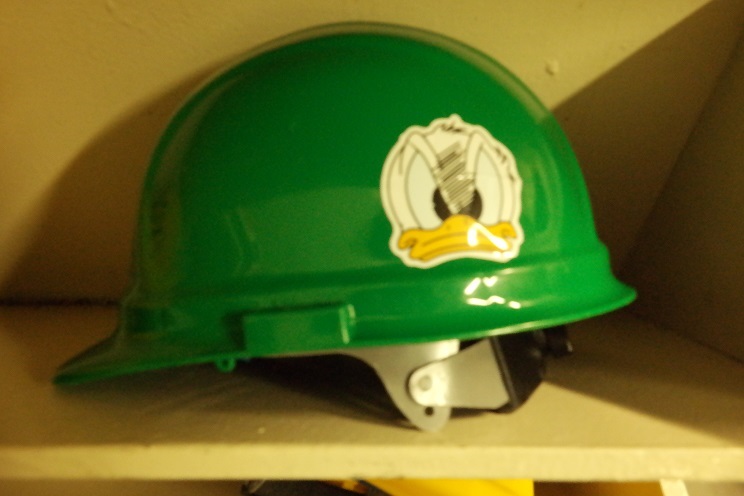 ---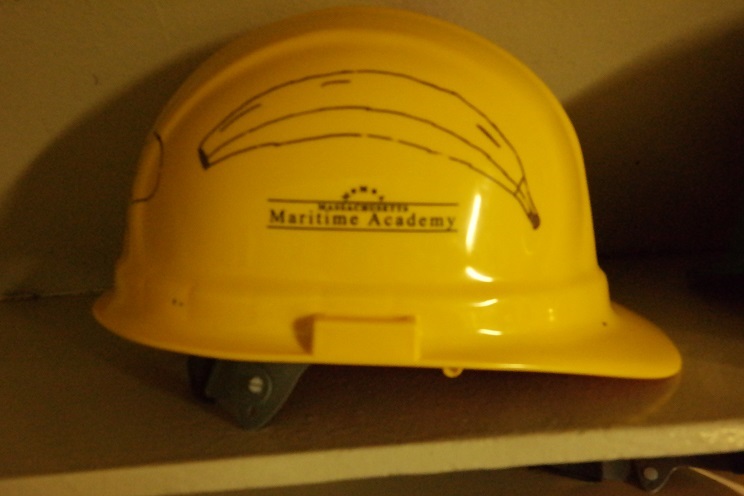 ---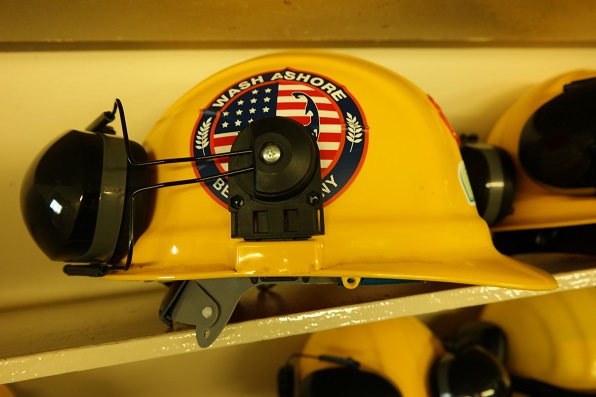 ---
I even met two Massachusetts Maritime Academy employees who own these hardhats.
---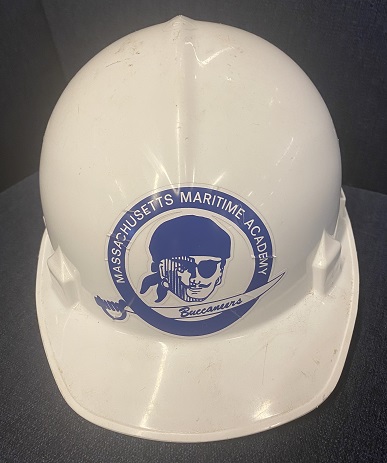 ---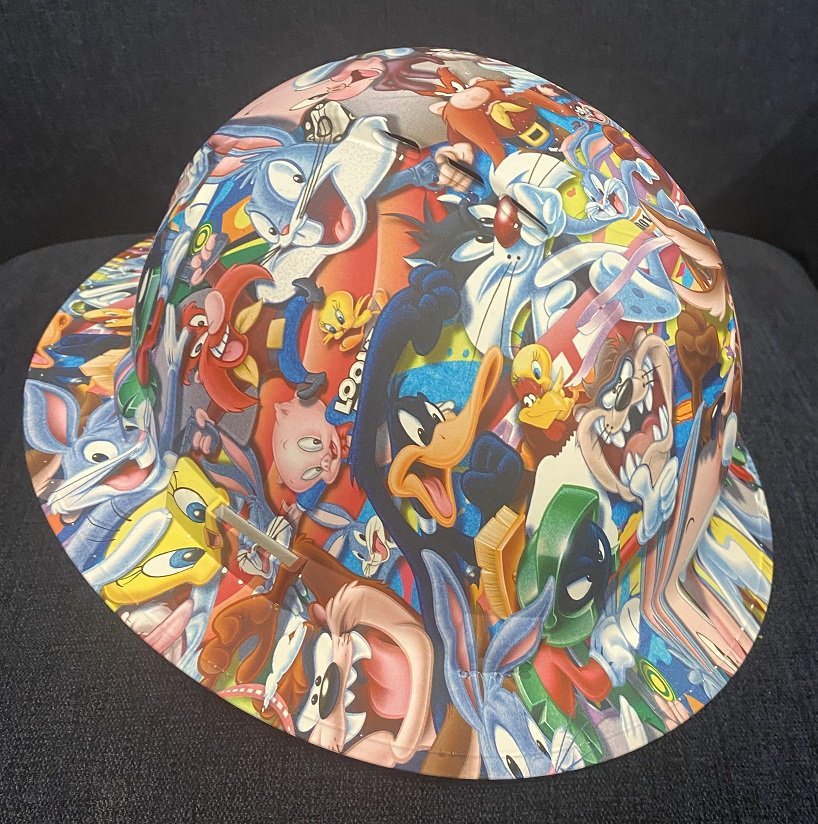 ---
How would YOU decorate your hardhat if you were a cadet aboard the TS Kennedy?  I have included a link to a hardhat coloring sheet below. Use crayons, colored pencils, or markers to decorate the hardhat.  You can add stripes, designs, polka dots, animals, or characters.  You also can include words, letters, and numbers.  It's up to you!
Teachers: I'd love to receive a photo of your students holding their completed hardhat designs. Please email them to me at ftv@maritime.edu.  I'd love to show them to the cadets and maybe post a few in an upcoming blog.  Here is a link to a hardhat coloring sheet.  You are also welcome to find a hardhat  template of your own.  one on your own.
https://drive.google.com/file/d/12PC-j2e7FutXRNwfqYSp57BSrHhxEvAZ/view?usp=sharing
Students, I can't wait to see your hardhats!
Your favorite hardhat-loving pirate,
Little Buc