"If there is one thing that will make a man peculiarly and insufferably self-conceited, it is to have his stomach behave itself, the first day at sea, when nearly all his comrades are seasick."  – Mark Twain

The TS Kennedy has departed Taylors Point!  Over the next few days, many 4/C cadets will battle seasickness as they get accustomed to learning, working, eating, and sleeping on a rocking ship at sea.  Others will be spared of having any symptoms at all.
Step into our time machine!  See how cadets were feeling at the start of Sea Term in 1957, 1961, 1962, 1966, and 1975.  The following quotes appeared in Massachusetts Maritime Academy yearbooks. 
---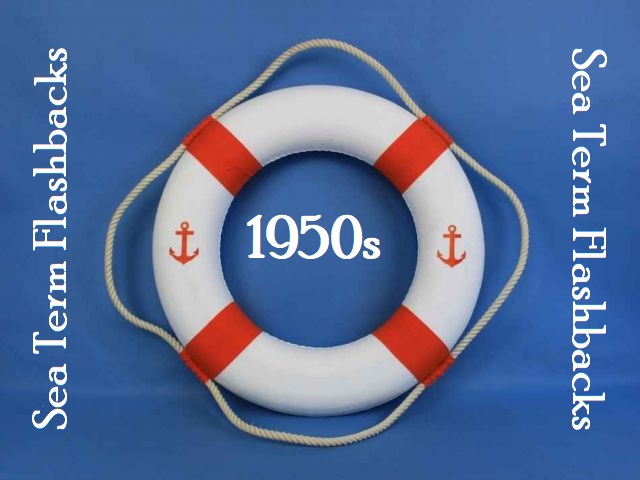 ---
Sea Term 1957
"To most of us, the Third Class Cruise was perhaps the biggest event of our young career.  We were actually going to sea on a ship for three months.  Our first night at sea, we weren't feeling so rugged, however, as wind and wave combined to lay the Charleston on her beams end.  A day out of Buzzards Bay and already the weather was trying to tear us apart.  We somehow managed to persevere, and soon we were steaming in calmer seas."
---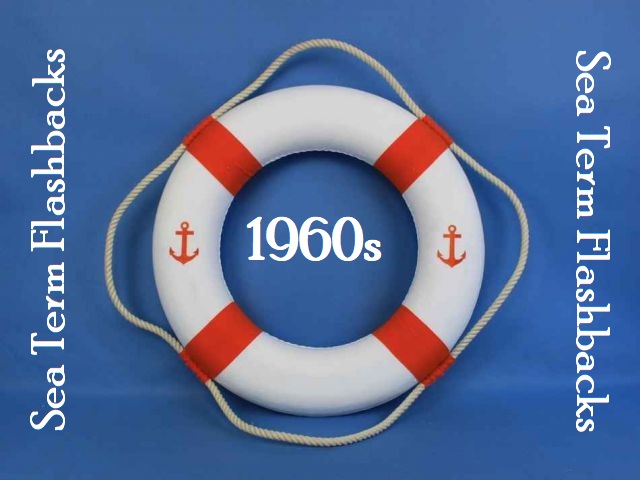 ---
Sea Term 1961
"Cases of seasickness raised many doubts among the rookies as to the wisdom of deciding upon a nautical career.  Soon, however, the warmth of the Caribbean and the prospect of our first port erased all discomfort."
--------------
"After four hours on the main, the ship lost its stability to which we were accustomed and we began to "cork-screw" (a combination of pitching and rolling).  It wasn't long before we were under King Neptune's wrath for land-lubbers as he cast his spell of seasickness upon us.

We lived in misery for a day or so until Rex gave us our sea legs and stomachs; then we began to seek refuge from the ever present and demanding upper-jobs."
"…We were two days away from the Panama Canal when the Caribbean became a little choppy.  The Bay State took some heavy rolls as the fantail became awash.  We crowded the forward decks photographing the spray from the stem and the foc'sle as it sounded and sprung upward sending water over the decks."

Sea Term 1962
"By the end of the first day the green sickness had taken its toll with heaviest casualties in the third class. As veterans of a year's cruise, the class of 1963 was scarce among the multitude of rail-hangers, and our talents were put to use in the various duties about the ship."

Sea Term 1966
"Moving smoothly out the first day out, orders were given to tie, nail, or weld down all moveable objects in case rough weather should be encountered. The stories told by the upper classmen were listened to but not believed because everything was running like clockwork.  But soon, Neptune was to turn his foul weather eye upon the ill-fated Bay State.  Heavy seas and high winds were began to toss her about much to the consternation of the new third class as well as many of the older "salts" aboard." 
---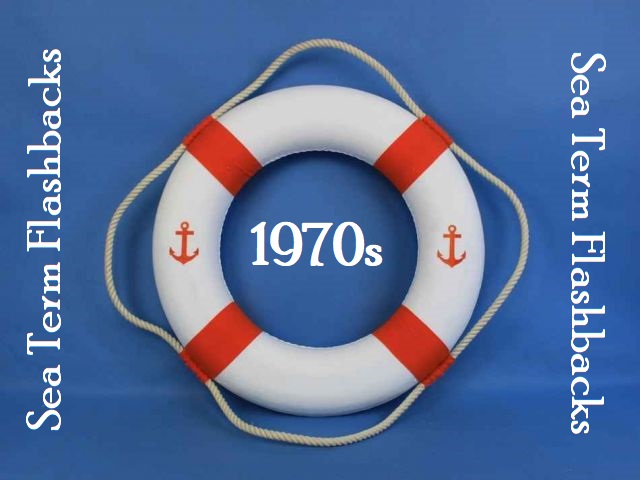 ---
Sea Term 1975
"After leaving Buzzards Bay, we quickly learned our sea-legs by coming in close contact with Hurricane Amy."
"We brushed the edge of Hurricane Amy.  We soon found out which of the youngies had their sea legs.  I can recall laughing at some of them as they dashed for the rails, the head, or the nearest bucket.  It proved the old adage about seasickness only being funny only to those who don't have it.  After three stormy days, we passed into calmer waters, though the skies remained cloudy as before."

BACKGROUND INFORMATION: Tropical Storm Amy was the first tropical cyclone to develop during the 1975 Atlantic Hurricane Season. Forming on June 28th from a trough of low pressure, Amy gradually attained tropical storm status off the coast of North Carolina.  On July 2nd, the storm reached its peak intensity with winds of 70 MPH. During most of the storm's existence, Amy featured many subtropical characteristics but was not classified as such due to the proximity to land. By July 4th, the system moved southeast of Newfoundland before becoming extratropical. https://en.wikipedia.org/wiki/Tropical_Storm_Amy_(1975)
---
Would you like to learn about seasickness?  Click on the link below to check out our Exploring Sea Sickness presentation!  It will help you to understand what many cadets are going through.  
---
https://drive.google.com/drive/folders/1yNZzwz-fXi1-8tG928YkqKoYcwRtItTk?usp=sharing