Meet 1/C Ella Strano, a Marine Transportation major who calls Sandwich, Massachusetts home.  Ella is one of eight Training Rates for Sea Term 2023.
Elle spent last summer on the research vessel R/V Neil Armstrong with the Ocean Observatories Initiative (OOI), a partner of Woods Hole Oceanographic Institute.  

The Neil Armstrong is a research vessel, capable of both coastal and deep ocean oceanography.  It is equipped with cranes and winches that allow for over-the-side loading of research equipment and supplies.  The vessel can accommodate twenty-four scientists. 
---
---
Throughout her two-month exposition, Ella's primary responsibility was keeping the ship running so scientist could focus on their research tasks. 
It was a tremendous learning experience for Ella, "l had the opportunity to learn not only from the crew, but from the scientists on board."
---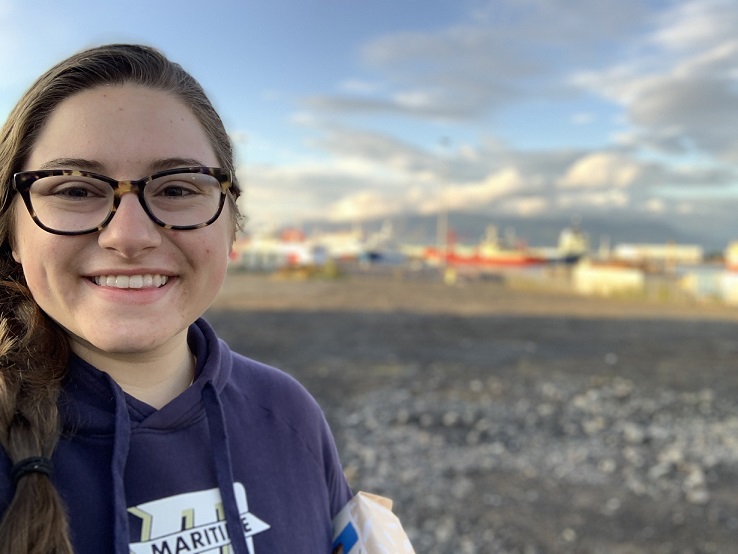 ---
The Ocean Observatories Initiative is made up of 83 platforms, including moorings anchored on the seafloor or connected to seafloor cables.  They have been placed in scientifically strategic locations throughout the Atlantic and Pacific Oceans. 
The moorings collect data on chemical, biological, and physical conditions, not only on the ocean's surface, but deep-down thousands of feet on the ocean floor. Scientists can also attach their won instruments to the platforms for their own instruments.
The observatories are constantly gathering data.  Scientists around the world can access the data real-time from their computers.
In his 2017 article, Ocean Observatories Initiative, Lonny Lippsett stated, "The goal is to provide data on the ocean to scientists, policymakers, educators, students, and the general public and transform their ability to explore and understand the ocean."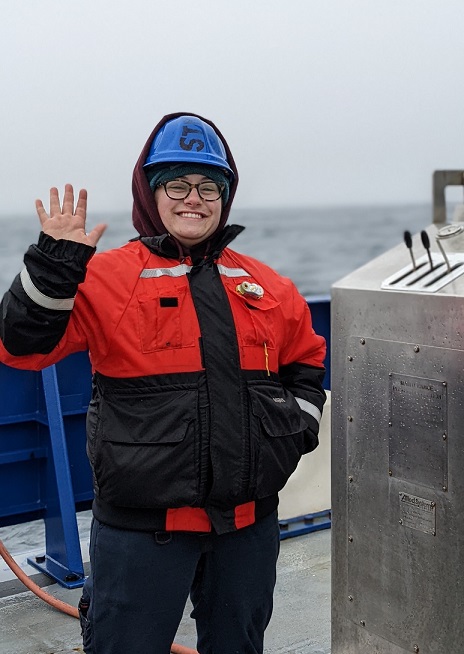 ---
Click on the link below to learn more about Ella's experience.
---
https://oceanobservatories.org/2022/09/cadet-reports-on-first-voyage-on-a-research-vessel/?fbclid=IwAR1UCy_P7TKpfC0VJDF0jKu2OsxXiHWxRL1E3_YwXsIrjI8a5hCvB7gM6kg