Last year at this time, 1/C Justin Limanek was cruising aboard the 689-foot USNS Robert E. Peary, part of the Military Sealift Command.  Launched in 2007, this is the 4th ship named after the Arctic explorer who claimed to be the first person to reach the geographic North Pole. 
Justin met the Peary at the Naval Weapons Depot in Yorktown, Virginia.  This site was the largest installation in the world when it was acquired for the U.S. Navy in 1918. 
---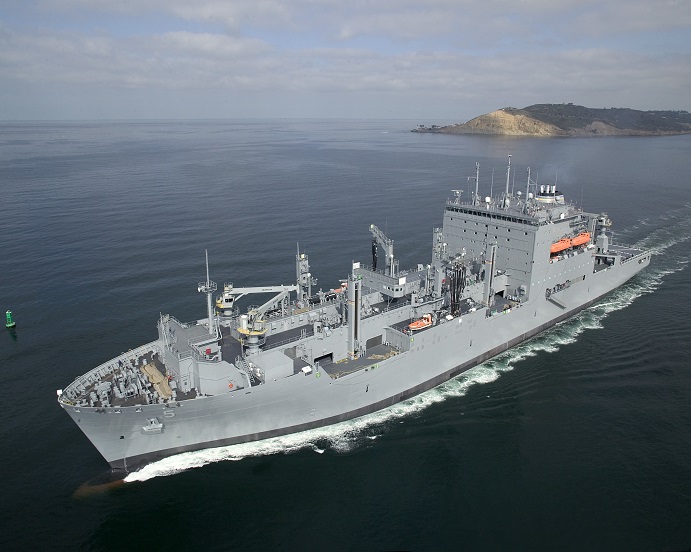 ---
When asked about the most interesting thing that happened during his time upon the Peary, Justin shared, "The day before we got underway from Norfolk, one of the cooling motors for the main propulsion motor stopped working. The three Engineering Cadets, the 2nd Assistant Engineer and the Chief Electrician worked together to remove and replace this crucial piece of machinery."

Justin pointed out that the Peary and the Kennedy have two different propulsion arrangements. "The Peary is powered using four large generators to power an electric motor to move the ship. The Peary was also designed to move fuel, ammunition, and stores as opposed to people."
Justin calls Sutton, Massachusetts home.  During Sea Term 2023, he is applying everything that he learned aboard the USNS Robert E. Peary.  Justin is serving as the 2nd Engineering  Rate, working closely with Cadet Chief Engineer Eli Gibbins.
Check out the photo below!  Can you believe the size of that Engine Room?  That's Justin on the left and 1/C Jacob Bailey on the right.  Jacob calls Tuxedo Park, New York home.  The two cadets completed their commercial shipping assignment on the same ship.
---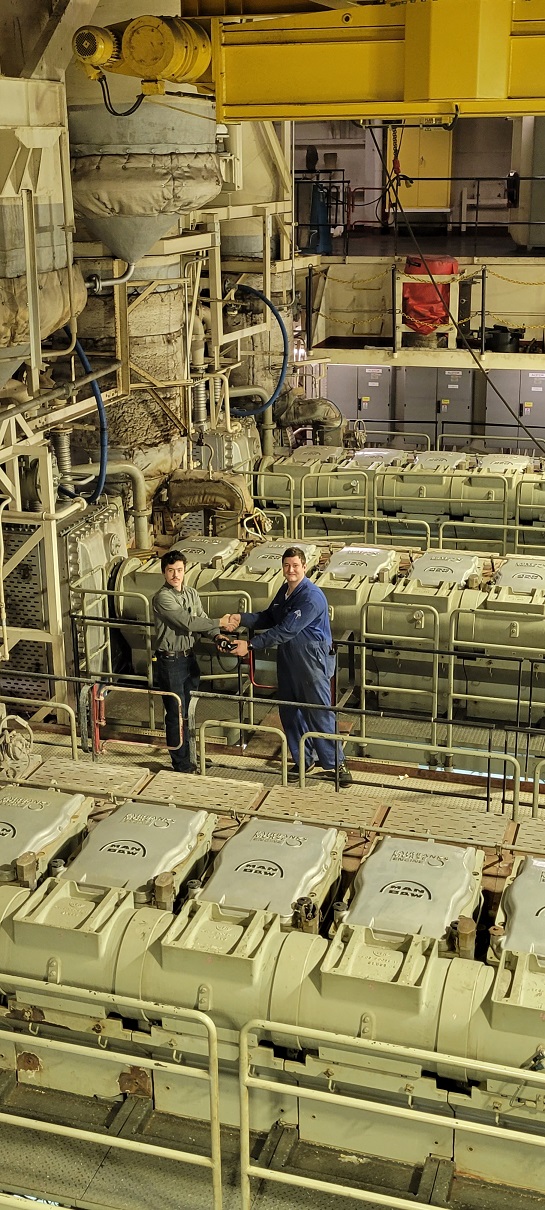 ---
Jacob took the photo below from an MH-60 Seahawk helicopter, flying over his ship.  
---