Meet 3/C James Cirillo, a Marine Transportation major who calls Monroe, New York home. Monroe, just an hour north of New York City, was named after President James Monroe. It is the birthplace of Velveeta cheese.
 James attended Pine Tree Elementary School, Monroe-Woodbury Middle School, and Monroe-Woodbury High School.
James spent summer vacation visiting his grandparents on Cape Cod in West Dennis. The beach and Bass River were his playgrounds. He loved watching the boats.  James was always been fascinated with transportation and piloting.

His proud Mom said, "Massachusetts Maritime Academy is a natural fit for him."
She continued, "James did his research before applying to MMA.   The size, location and people of the Academy made it an easy decision. James is the first family member to choose to be a Mariner.  We are extremely proud of his fortitude and dedication to this career path."
James is sending a shoutout to all of the students following from his home state of New York that are participating in the Follow The Voyage-Share The Experience Program.  James is looking forward to liberty in Fort Lauderdale this weekend and sends a shoutout to all the Florida schools that have followed his second Sea Term.  
---
Would you like to take a boat ride on Cape Cod's Bass River where James developed his love of boating?  Check out this time lapse video.  Hang onto your hat!  This will be a fast trip!
---
---
---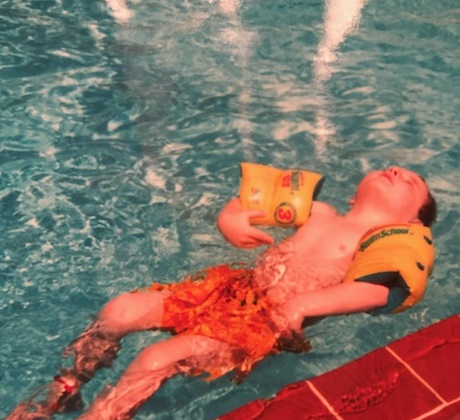 ---
---
---