Meet 4/C Andrew Dyment, a Marine Transportation major from Greenwich, the largest town on Connecticut's Gold Coast.  Andrew attended Mianus School, Eastern Middle School, and Greenwich High School. 
Andrew's proud mom explained, "Andrew has always loved the water. He enjoys swimming, sailing, racing, vacationing with his family on the water, and coaching junior and adult sailors."
He was inspired to pursue an at-sea career at Massachusetts Maritime Academy by his older brother, Jack, who is a submarine officer in the United States Navy.  
Andrew is sending some warm Caribbean sunshine to all the students following from his home state of Connecticut. 
Knowing how important the United States Navy is to his brother, Jack, Andrew is sending a big hello to all of the students following from Department Of Defense schools and military base schools in the United States and around the world.
---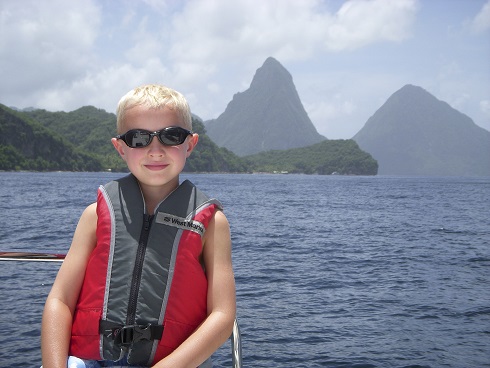 ---