Meet 1/C Quinten O'Brien Fletcher from Lincoln, Rhode Island!  Quinten will receive his Marine Engineering degree from Massachusetts Maritime Academy in just five months.
Quinten attended Lonsdale Elementary School, Lincoln Middle School, and Lincoln High School.
When asked how her son developed his love of the ocean, Quinten's proud mom shared, "My husband has always been involved in bass fishing clubs.  Quinten started to show an interest at a very early age.
My husband always had a small fishing boat Quinten was eager to work on the boat and learn about the engine. There were times my husband's friends would invite just Quinten out for day trips."
When Quinten was inducted into the Honor Society in the 8th grade, he walked across the stage and stated that his career path will be as a marine engineer.
Quinten would is sending some Aruba sunshine to all of the schools participating in the Follow The Voyage-Share The Experience who are celebrating Island Day in their classrooms.  He also sends a high-five to the students following from schools and homeschools in Rhode Island, his home state.  
---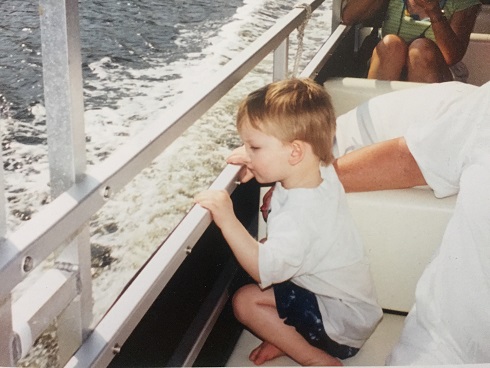 ---