Hello to everyone participating in the Follow The Voyage-Share The Experience Program! My name is James Cirillo and I'm a sophomore (3/C) Marine Transportation major on my second Sea Term aboard the TS Kennedy. I am from Monroe, New York so a quick shout out to anyone joining us from New York! 
Another quick fact about me is I'm a member and staff officer in Massachusetts Maritime Academy's US Coast Guard Auxiliary University Program. For anyone interested in serving in the Coast Guard or any military branch, the possibilities are endless. The Academy's relationship with the US Coast Guard is very close. Before we depart, we are required to have the Coast Guard observe a fire and boat drill to prove we are seaworthy in case of emergency. Throughout the week we will be practicing these drills every day. 
Today is my 2nd day of alongside week living on the Kennedy and I'm all moved in on board. Everything I need to live on the ship for the next couple weeks fits perfectly underneath my rack (bed) and wall locker.
---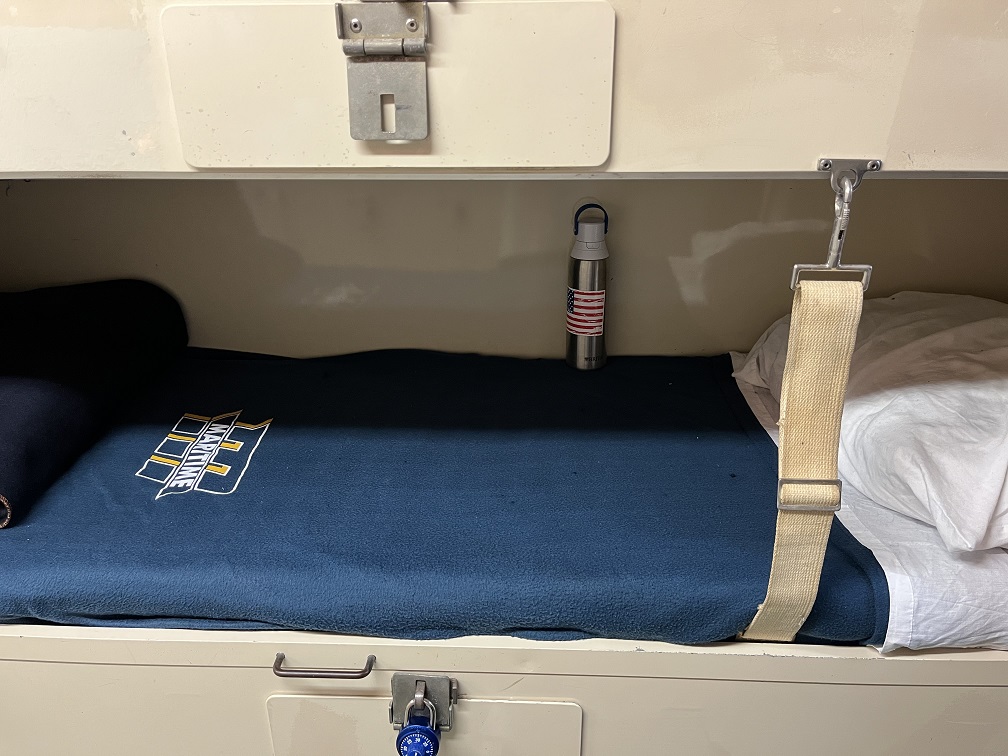 ---
The next few days I will be standing watch on the Bridge of the ship. As a sophomore Deckie (nickname for Marine Transportation majors), standing watch on the ship's Bridge is one of my watch standing positions. While in port on the Bridge, I will be monitoring all of the equipment including the fire alarms and navigational equipment. Along with these, I have to log weather observations every hour including: air temperature, barometric pressure, wind speed, wind direction, and the direction of the current. These watches run four hours on watch and eight hours of rest and off time, this continues 24 hours a day for a couple of days. This week, I will be on watch 0400-0800 and 1600-2000.  (That's 4:00 – 8:00 AM and 4:00 – 8:00 PM).
This is some of the equipment that James will be monitoring during his Bridge watch.
---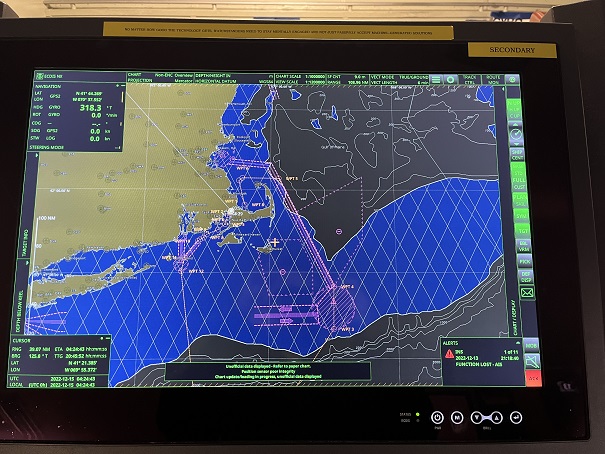 ---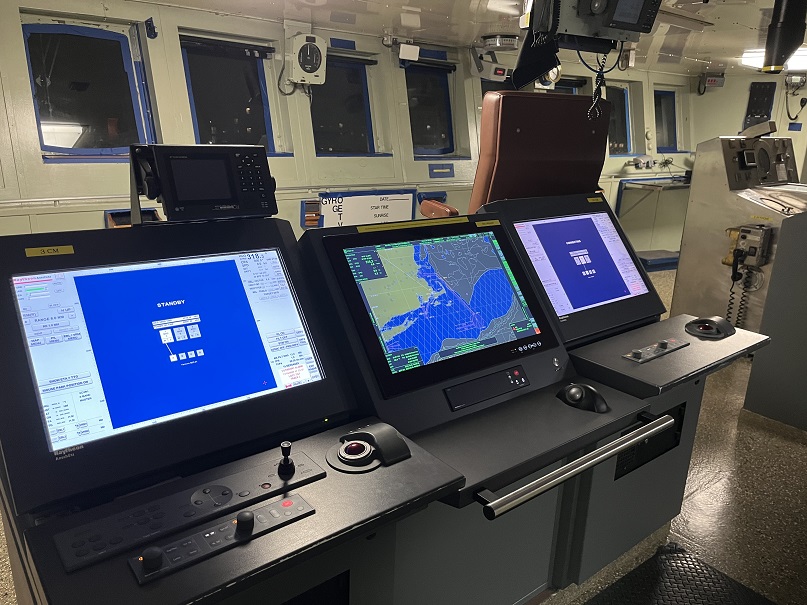 ---
---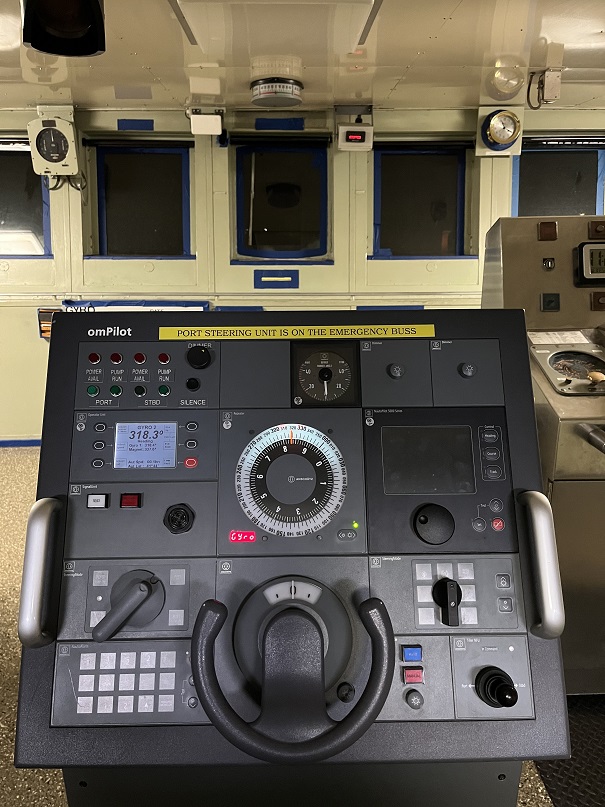 ---
Nighttime watch is my favorite because it is quiet and dark up on the Bridge with only the navigational equipment to illuminate the Bridge while underway.
I look forward to sharing my experiences on sea term with y'all the next couple of weeks. As always, I am more than happy to answer any questions that come my way. 
---
Thanks for your first blog, James!  With so many students following from Department Of Defense Schools and military base schools, I am glad that you share your military connection.
We often see photos of the racks unmade and they don't look too appealing.  With a blanket and pillow, your space actually looks rather cozy.
Thanks for explaining the importance of Bridge Watch even when the ship is at the dock.  Many students and adults think that Bridge Watch is only necessary when the TS Kennedy is underway.  I know that our followers will look forward to having you explain more of the equipment on the Bridge in future posts.
Teachers, your students are welcome to send James questions, blog ideas, or positive comments.  Your emails may be sent to: ftvsubmissions@maritime.edu.