Hello, everyone –
Last we talked was right before Fort Lauderdale. I know it's been a second. So we pulled into Fort Lauderdale at 0800.  I was joined by Relle and Wilt as we watched the ship pull into the pier. After a short while we were allowed off the ship and walked to a store to get some snacks before going to the beach. We spent the day going up and down the strip while seeing the restaurants and different stores. I also had fun with Audrey, Jenny and Relle playing mini golf.

That night, we had a very difficult time trying to get back to the ship because the main gate was closed.

The second day I was on cleaning so I had to stay on the ship, but it was fun as we got to see all the alumni (people who graduated before us) have fun at a party on the ship.

The next day we got off and headed back to the beach for a little then me and Jay, Relle headed to Topgolf to play around. 
---

---
After a few hours of fun, it was time to head back to the strip for some dinner. That night was also the Super Bowl so me and my friends headed back a little early to catch the game. Our cooks prepared some great food and everyone had a good time watching the game.
The next morning, I helped to untie the ship and we pulled out around 0800.  From there, it was out to sea where I was on Master At Arms, protecting the Mess Deck and ensuring sanitization.

The next day or today I am on compactor duty so basically everyone brings me the trash and I crush it and move it to the storage area.
---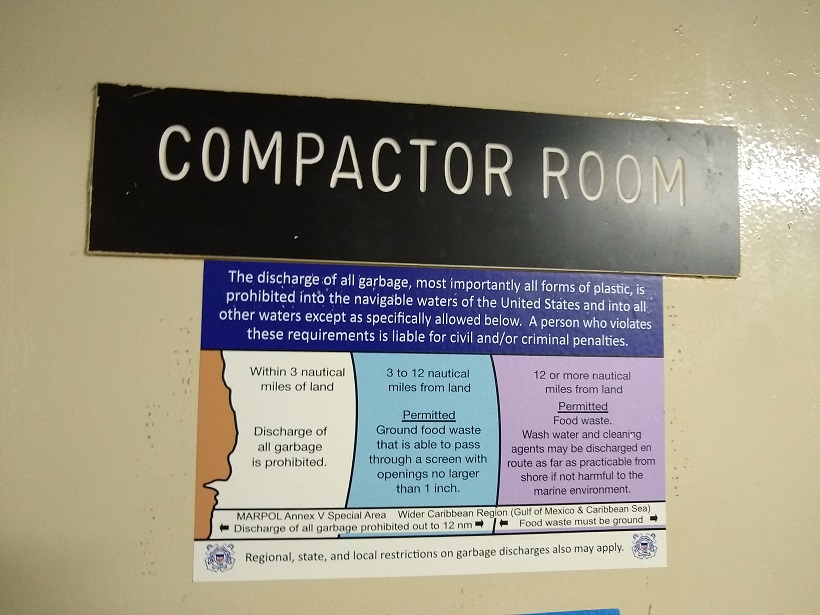 ---
Soon we will be back at Taylors Point.  I just wanted to thank everyone so much for following along on this journey.
---
Jacob, thank you so much for your blog!  Students have enjoyed hearing from you throughout Sea Term.  We appreciate your effort.
Good luck with your exam!