Hello, Everyone -

So last time I talked to you all it was the day before Aruba. So a little of what has happened. We pulled into Aruba at 0800 on that Friday.  We were allowed off around 1000. My friends and I rented scooters and went to a local resort on the beach. We had a great time just chilling on the beach until about sunset. Then we can back and went to a restaurant named Iguana Joes, courtesy of our friend, Crotty's, recommendation.
The next morning me and my friends went on a jeep tour of the island. To my surprise Aruba has a large desert. On this tour we first went to a natural fresh water pond where this fish would eat your feet like in a pedicure. Next, we explored some caves with a 10 cm centipede. Then we headed to a swimming cove and then to a saltwater pond. To end it off, we went to an old gold refinery plant. After that we came back and went to a local restaurant Zeerovers for some of the best food I've had.

Our last day me and my friends decided it would be best for a chill day.  Once again, we spent the day at a resort. That evening, we went to a local restaurant for one last meal before getting back on the ship. Something interesting about Aruba was we docked next to a French Naval ship.
On Monday, we departed around 0900.  We passed the cruise ships in port and headed out to sea once again. These three days I'm on training.  We did some classes on radar to start. The radar basically works by sending out a signal as is spins and then listening for its echo on the next spin. It then puts it on a screen for us and we can see the different "targets".
---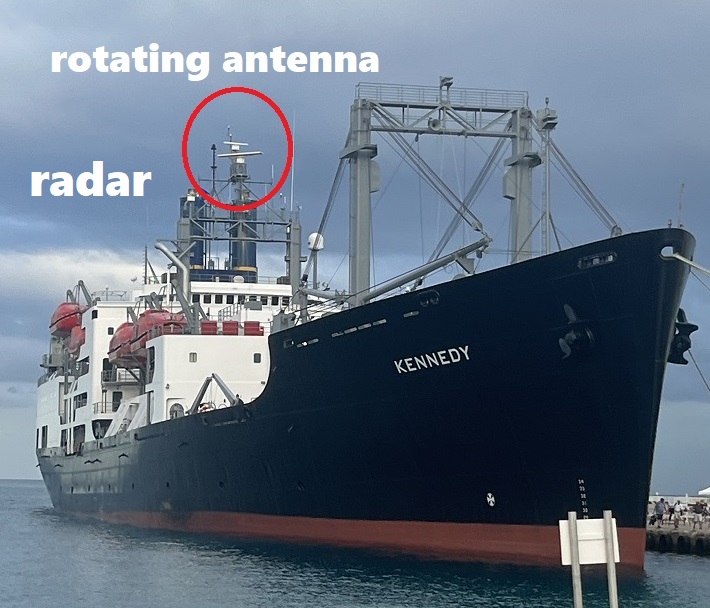 ---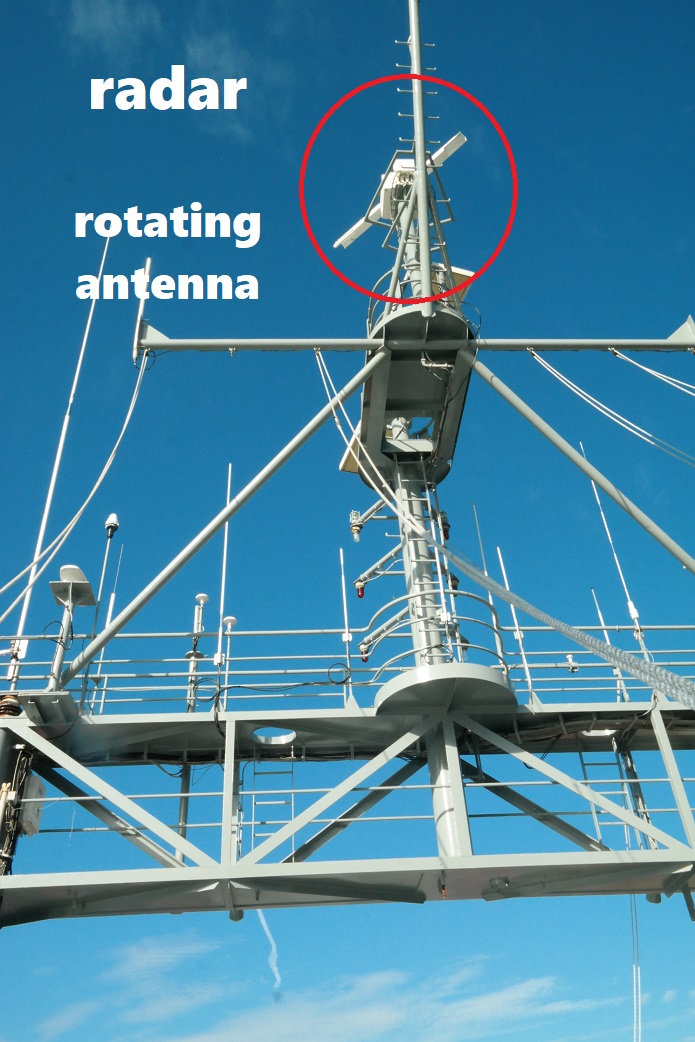 ---
Other notable classes were AIS (Automatic Identification System) which is basically like a way for ships to tell other ships who they are and what they're doing.
---
Middle school and high school students can learn more about AIS by clicking on this video.  
---
---
Finally, we presented our Voyage Plans which was a project that me and my partner Jay have been working on for the last month. Basically, we had to make a plan to go from Puerto Rico to Barbados.
That brings me to tonight where I'm resting for a bit before going on watch tonight at midnight. Thanks as always for following along.  As always, til next time…
---
Thanks for your great blog, Jacob!  We love hearing about what you're learning about.  
Congratulations on completing your Voyage Plan.  We would love to see photos of the binder and charts.  I would like our students to see the volume of work that you can Jay did.
Have a great weekend in St. Thomas.   You must be excited to see your dad and your family's home.