Sprinkles hiding inside this cake will brighten up Valentine's Day for cadets and crew members aboard the TS Kennedy.  Once the cake was frosted and cut, I couldn't help but notice the sweet mathematics lesson right before my eyes. 
How many pieces of cake are on the tray?   Use addition, multiplication, or a combination of the two operations to solve this problem. 

Explain how you found your answer.

Happy Valentine's Day!
---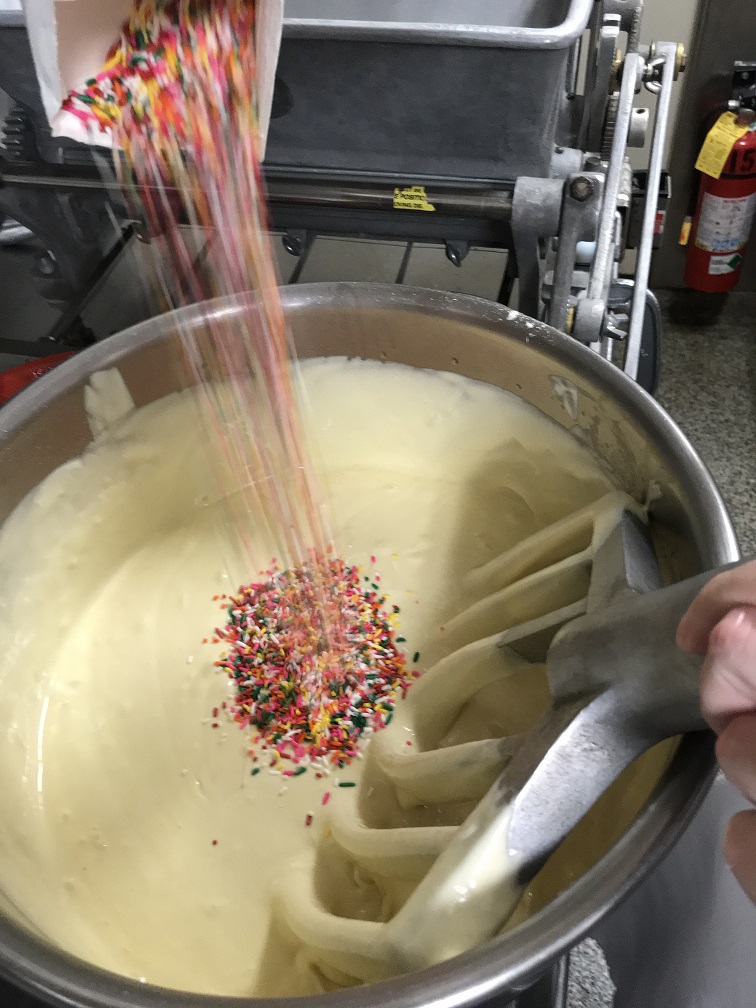 ---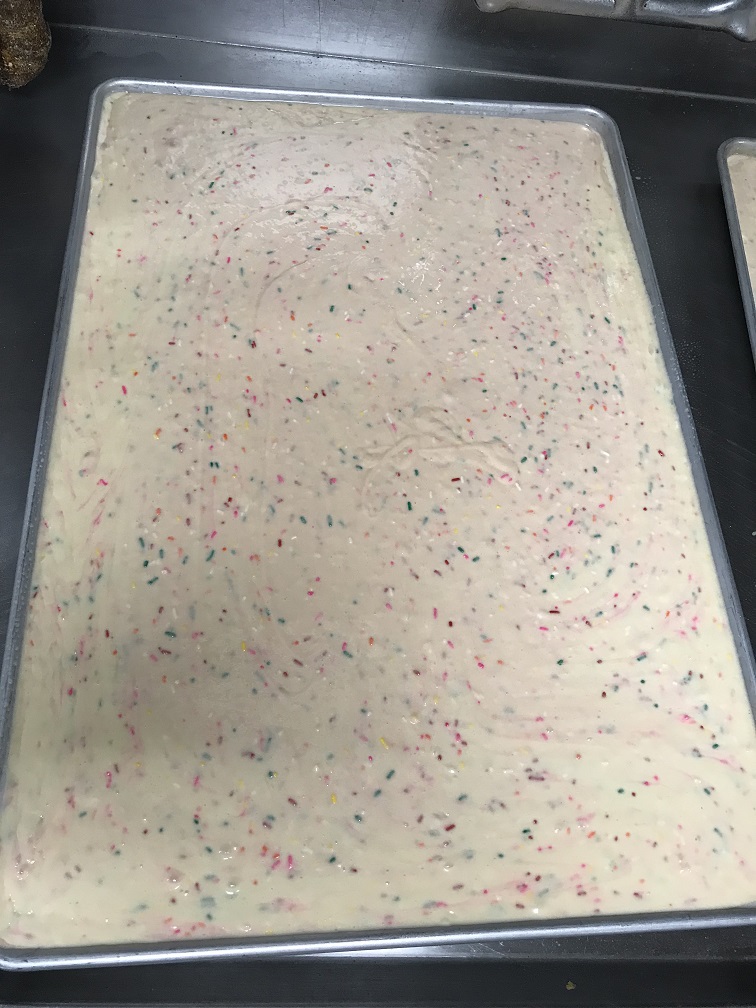 ---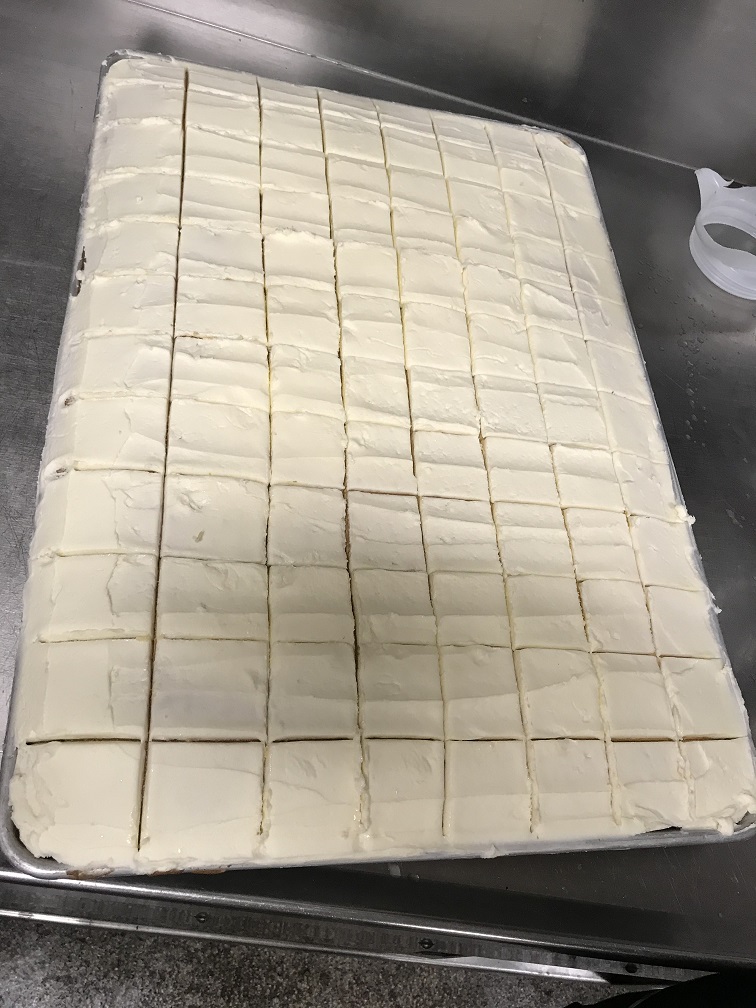 ---