Do you help out at home by loading plates and glasses into the dishwasher or scrubbing messy pans in the sink?  Do you lend a hand by wiping down your kitchen table or sweeping the floor?  At any given hour aboard the TS Kennedy, fifteen cadets assigned to Scullery are doing just that – and more.   
On Sea Term 2023, cadets have been rotating between four responsibilities:
A.  Training (taking classes)
B.  Watch (ensuring that the ship is safe)
C.  Maintenance (contributing to the upkeep of the ship)
D.  Utility (keeping the entire ship clean)
Scullery is a big part of the Utility rotation.   Twenty-four hours per day, seven days a week, fifteen cadets are hard at work in the Mess Deck.  They are tasked with making sure that the pans and dishes are washed, the trash is emptied, food waste is disposed of and the Mess Deck is left spotless. 
---
Let 4/C Krista Jordan introduce you to scullery duty in this brief video.  Krista is a Marine Transportation major from Florence, Massachusetts. 

Click on the link below.
---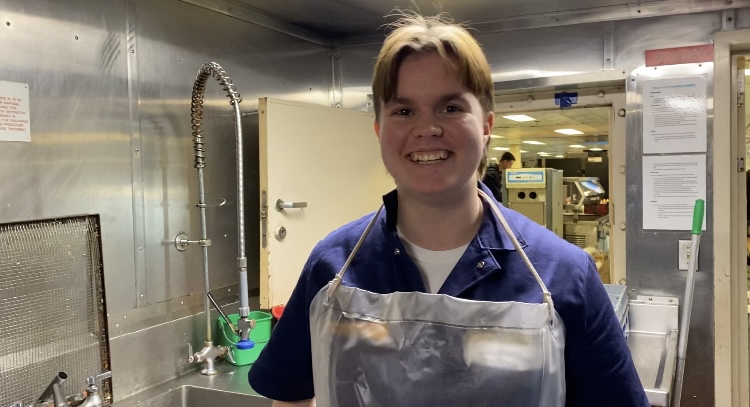 ---
https://drive.google.com/drive/folders/1IYEHknaoUB45JW5m5Z9q3jbhPaa6Kq0J?usp=sharing
---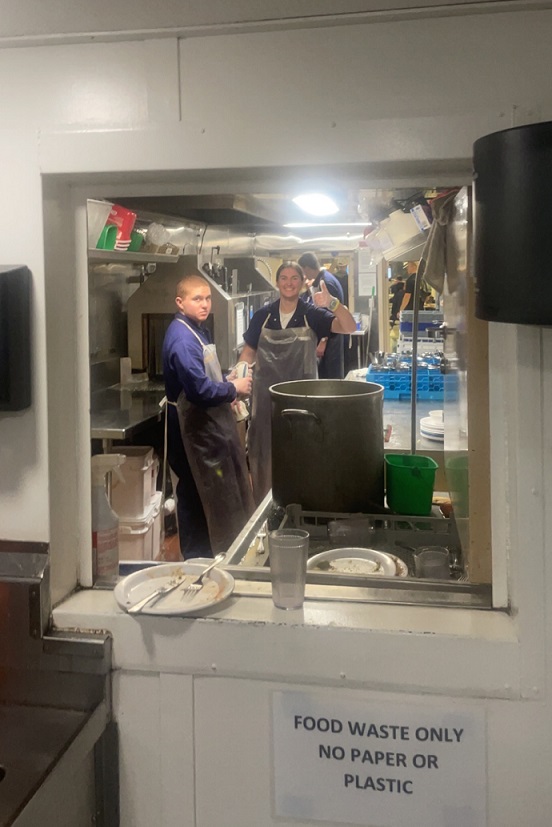 ---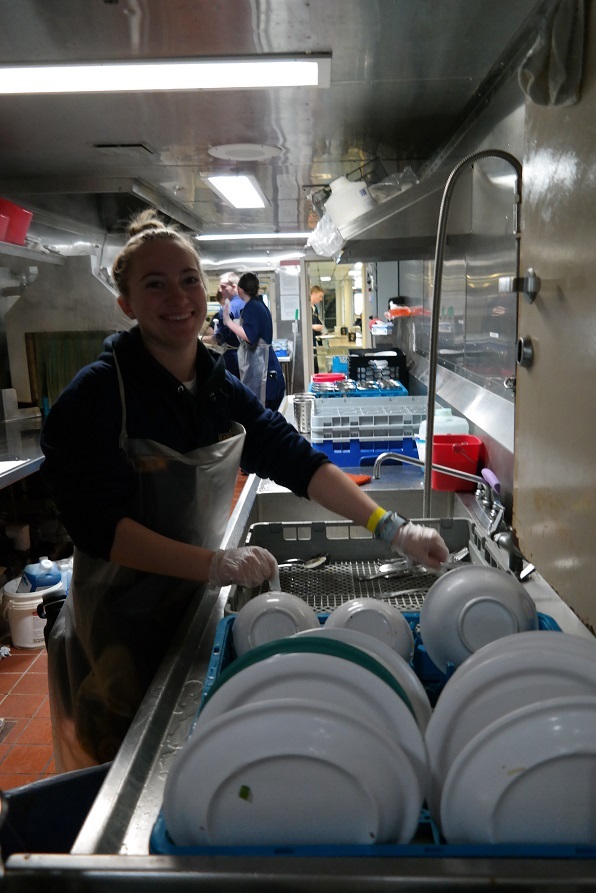 ---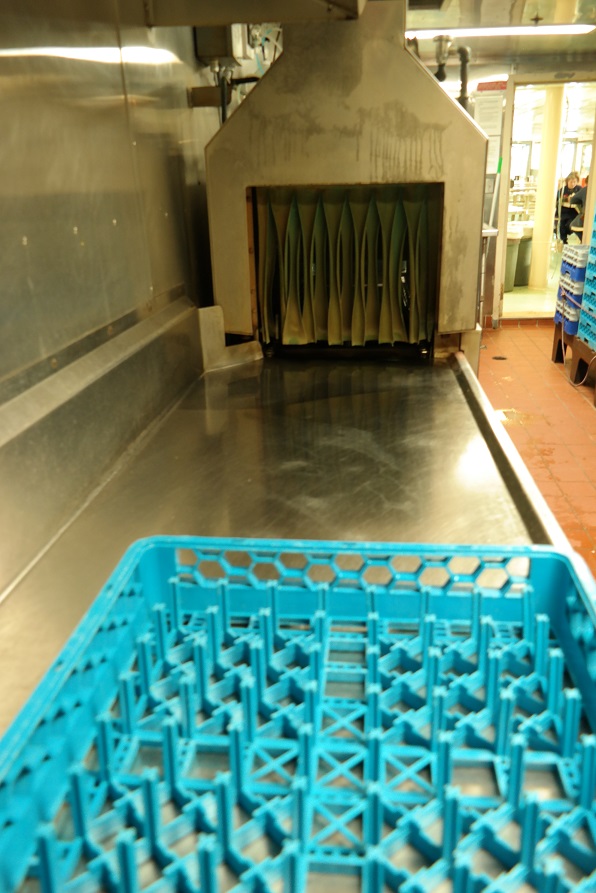 ---
Although cleaning up after six-hundred shipmates isn't the most glamorous job in the world, cadets realize that it is a necessary part of keeping the training ship running smoothly.  They know that by keeping the galley, the dishes, and the Mess Deck clean, they are helping to keep the cadets and crew of the TS Kennedy healthy.    

Parents back home would be very proud (and perhaps a little surprised) to see their sons and daughters tackling these chores without complaints. The cadets assigned to Scullery work as a team, often in tight spaces.  At times, they seem to be having fun.
---
Although cadets receive training when they are assigned to Scullery, there are also instructions posted for workers to refer to.   
---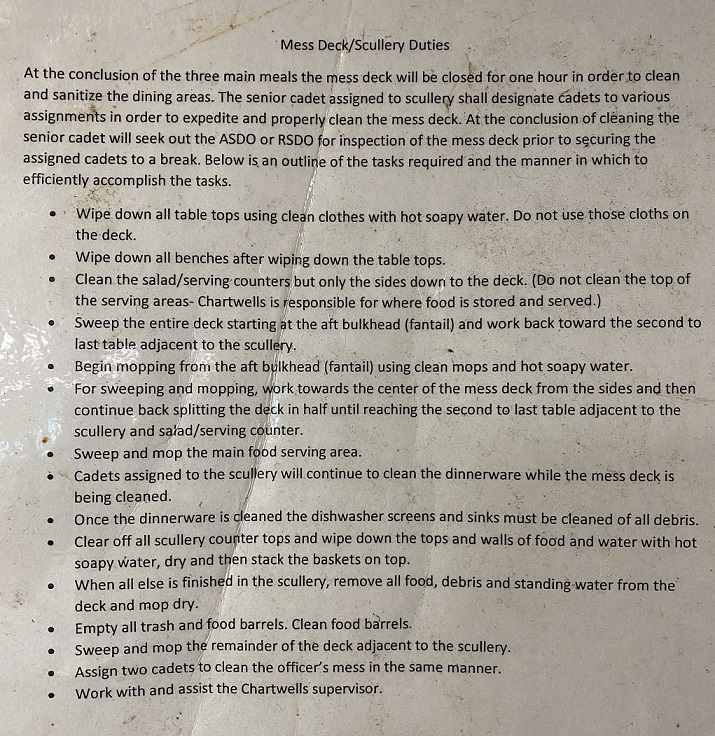 ---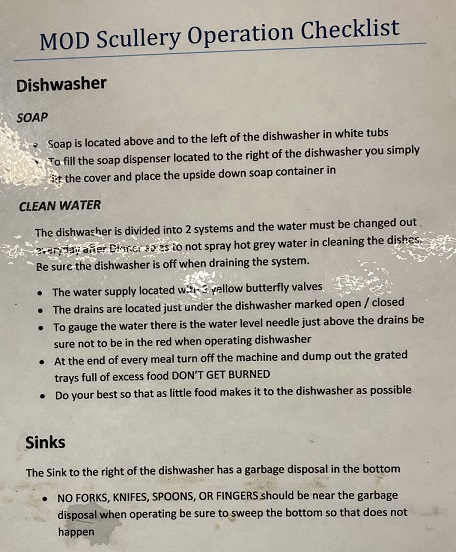 ---
---
---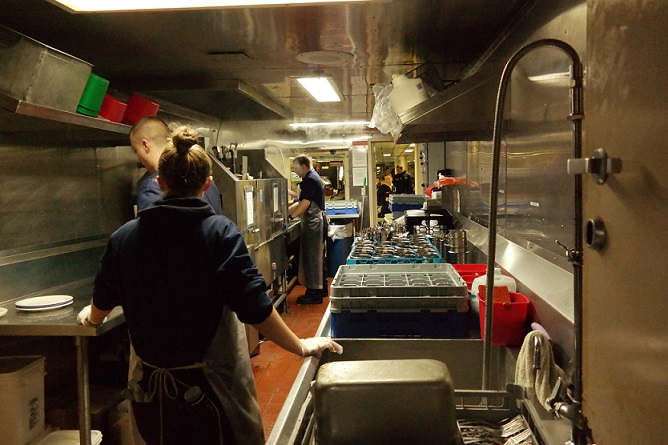 ---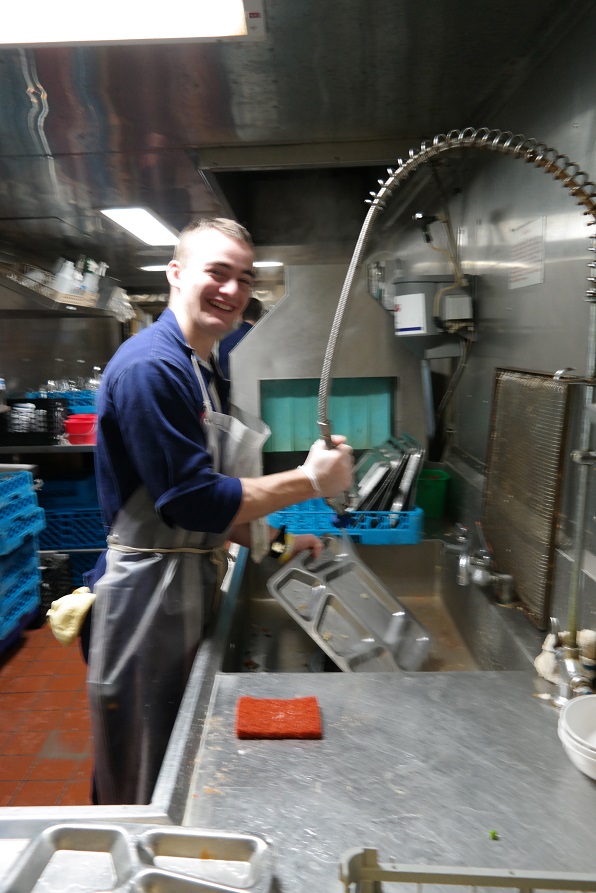 ---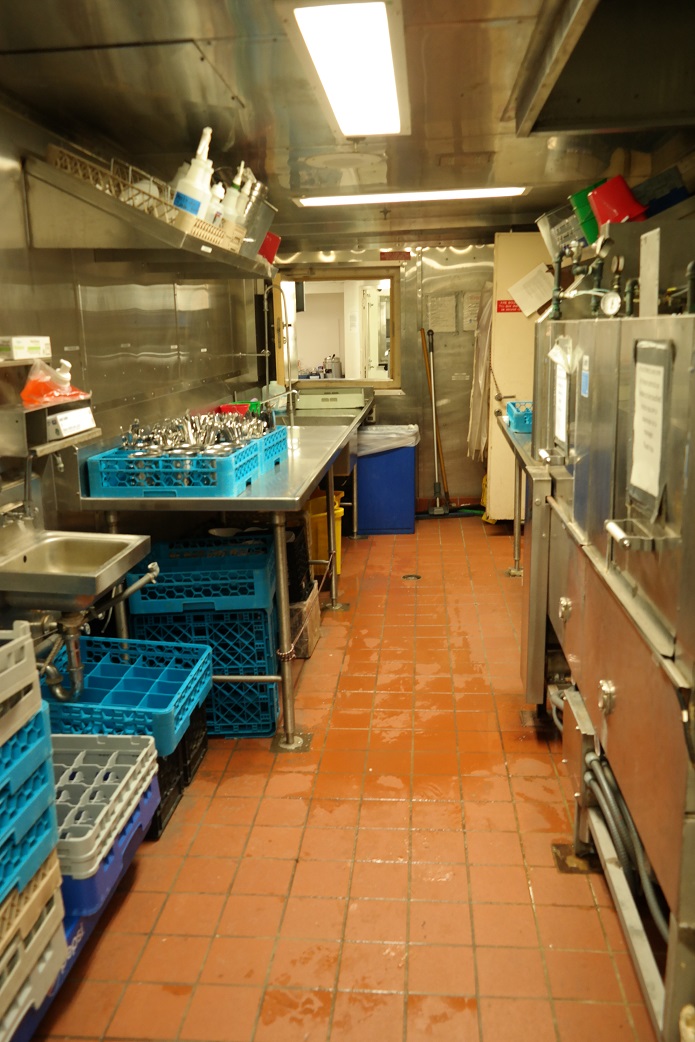 ---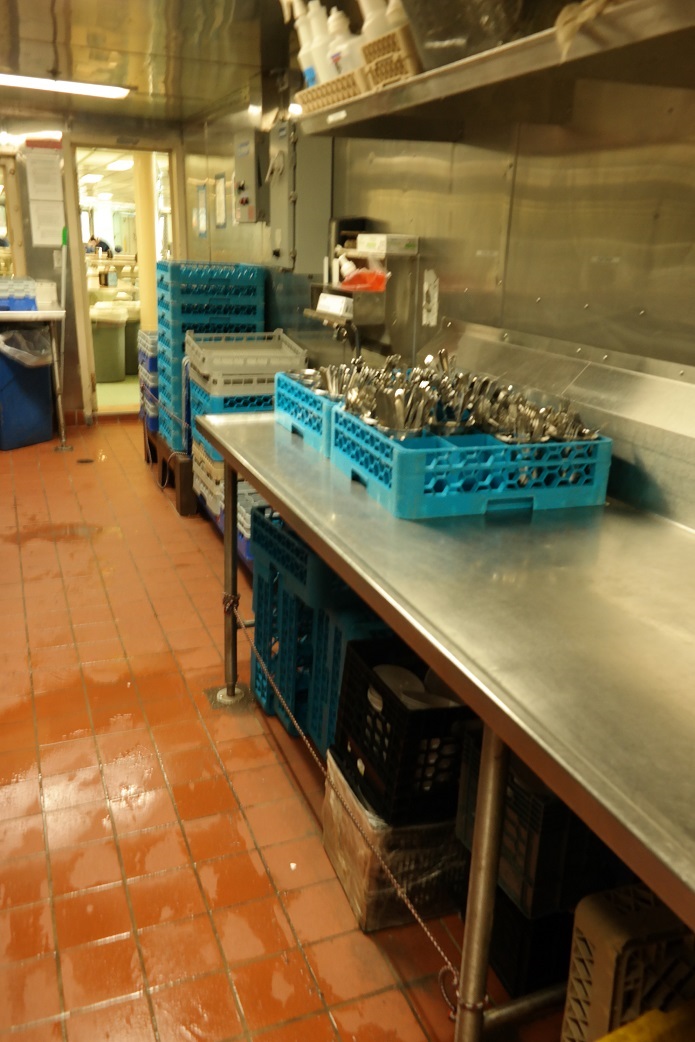 ---
---
---