Do you ever help a parent, grandparent, or an elderly neighbor after a trip to the supermarket?  Lugging in the heavy bags of packaged food, fresh produce, and beverages can be hard work, right?  Today, our cadets completed a similar task on a much, much grander scale. 
This morning, tractor trailers full of food turned onto Academy Drive and took turns lining up next to the TS Kennedy.   After workers used forklifts to unpack the trucks, it was time for the cadets to get involved.   
---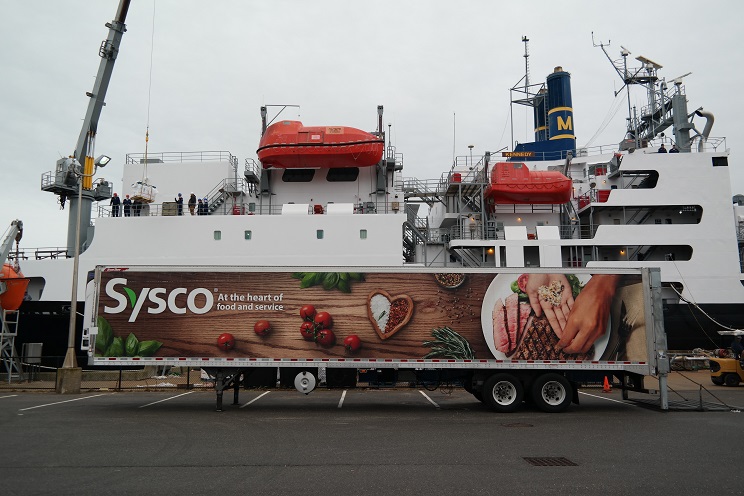 ---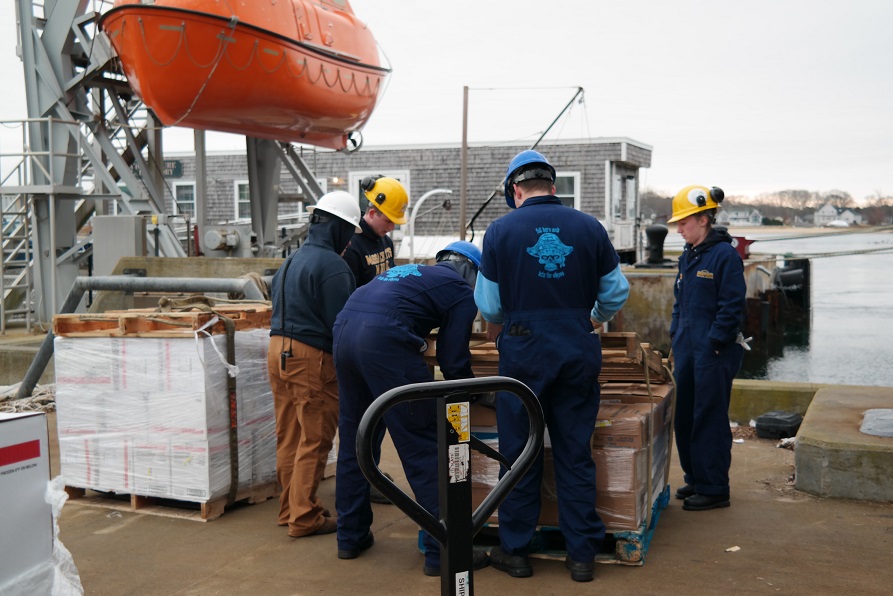 ---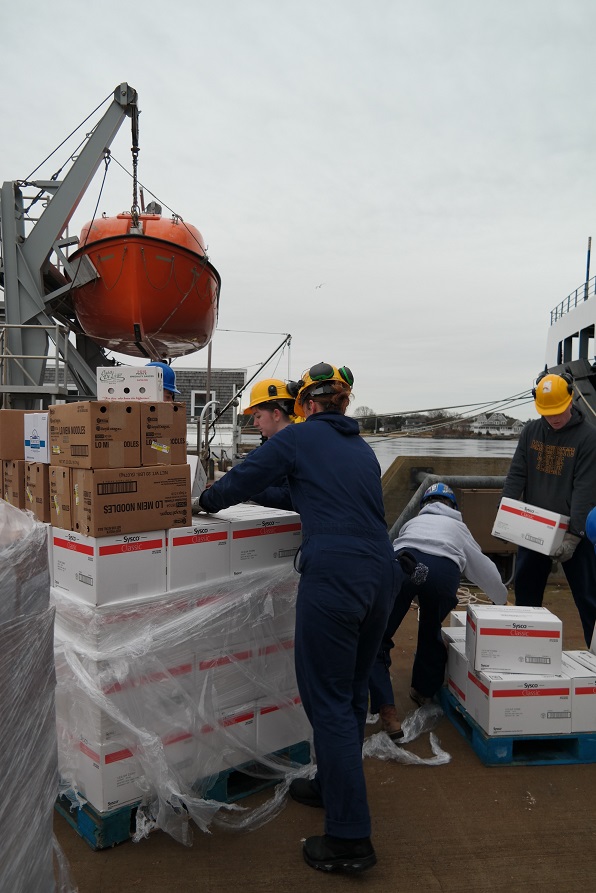 ---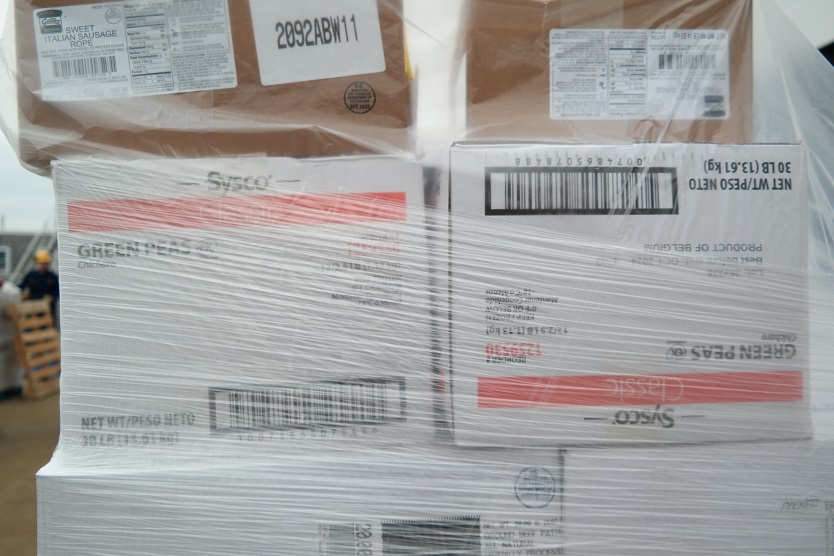 ---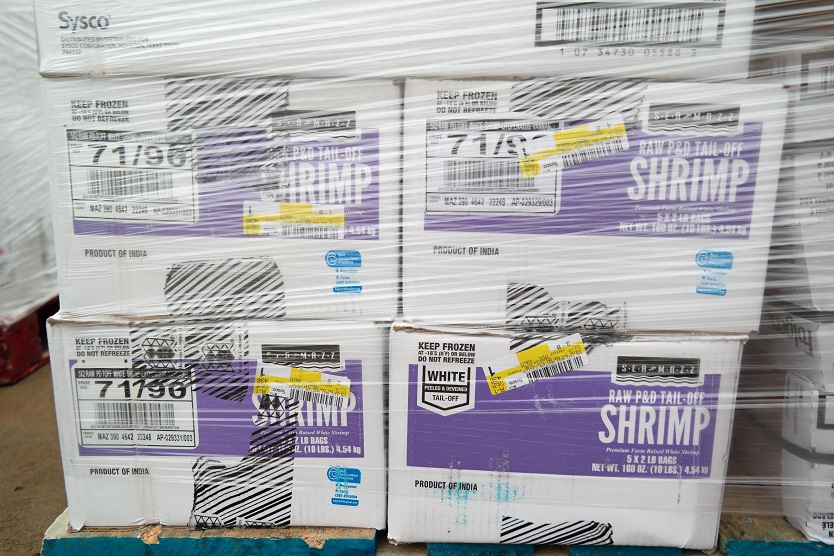 ---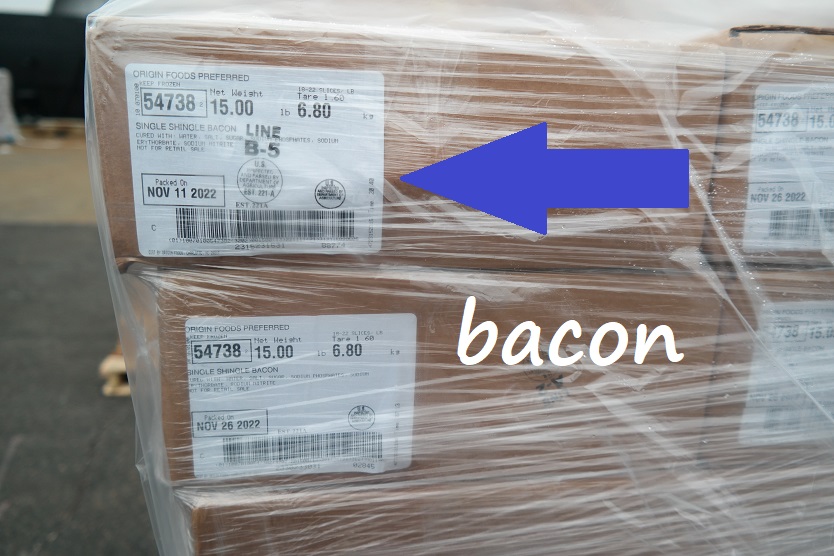 ---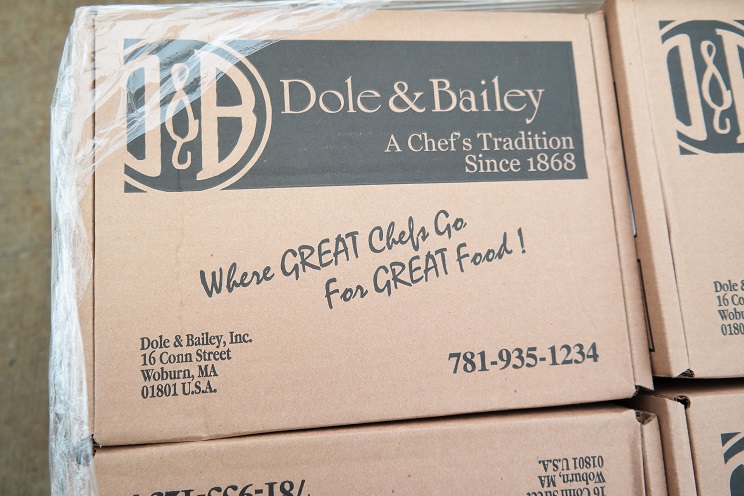 ---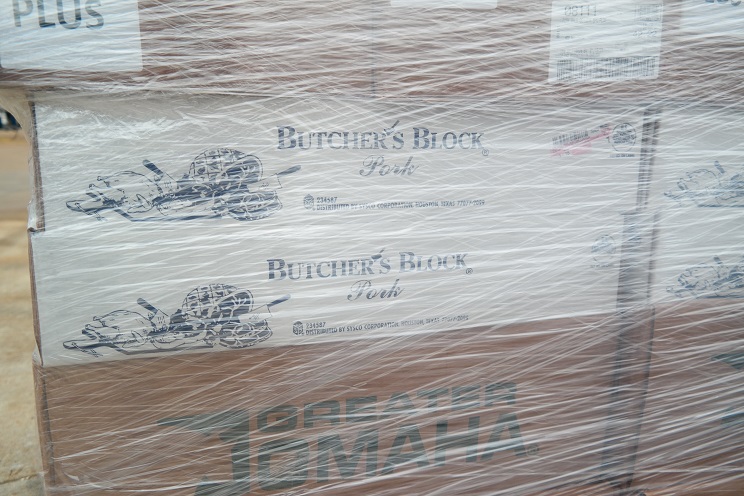 ---
Overseeing the entire process was Bob Cobb, the Dining Director of Chartwells, Massachusetts Maritime Academy's dining service.  Chartwells workers, Bosun Tom Tucker, and 1/C cadets guided 4/C and 3/C cadets.  The goal was to get the food from the dock, onto the ship, and then into large refrigerators the size of your classroom. 
Those fortunate to watch the process unfold were in awe.  Cadets worked together to arrange and rearrange boxes on wooden pallets and use straps to secure them together.  It was problem solving at its best.  Cadets on the dock and up on the ship used hand signals to communicate so that the pallets could be hoisted up into the air by the ships crane.  The process ran efficiently and seemed to go off without the slightest problem. 
---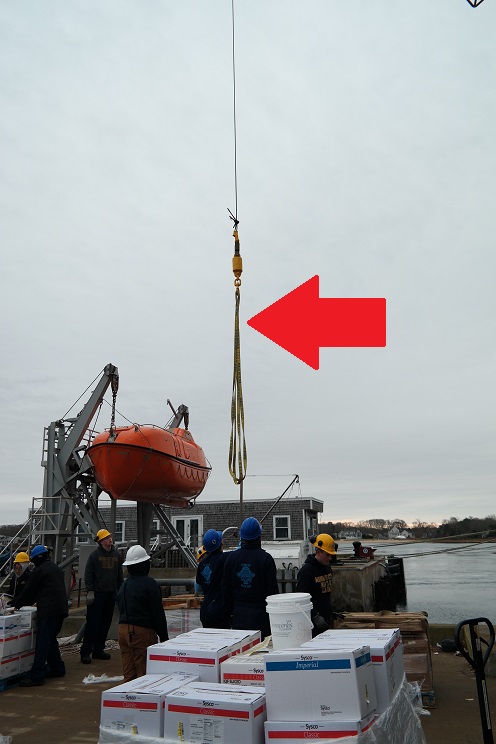 ---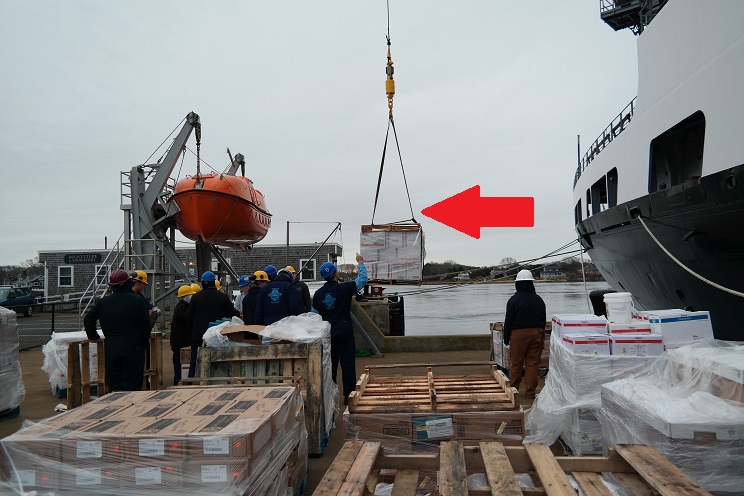 ---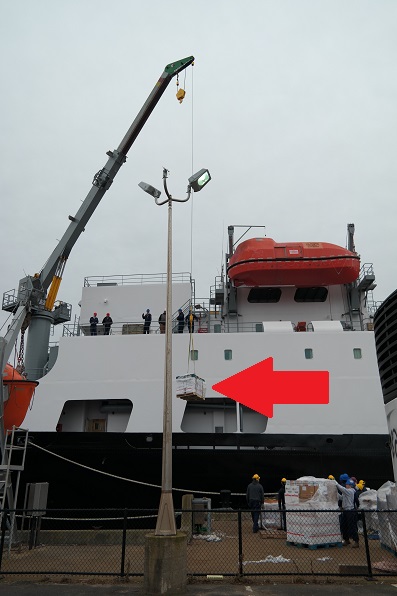 ---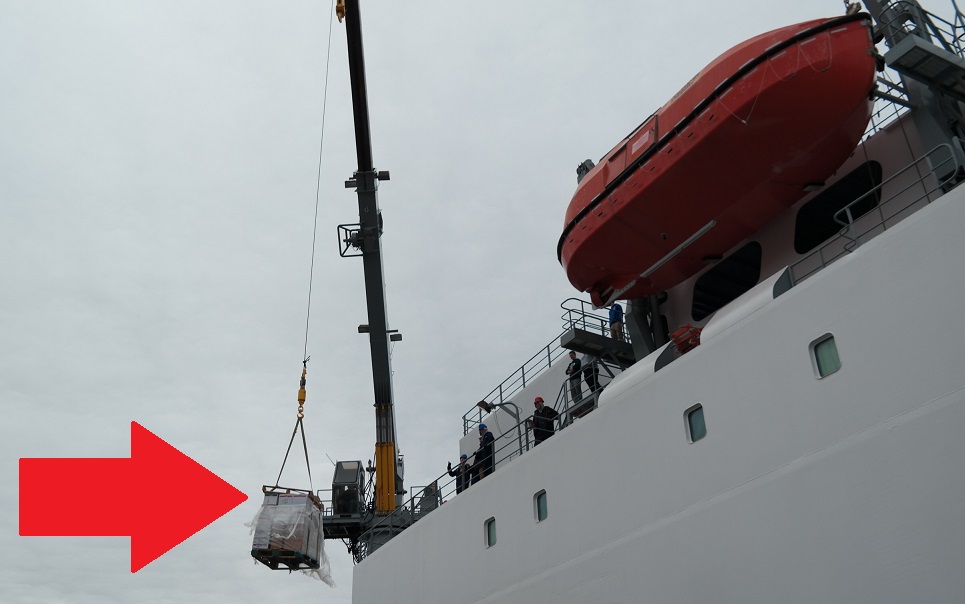 ---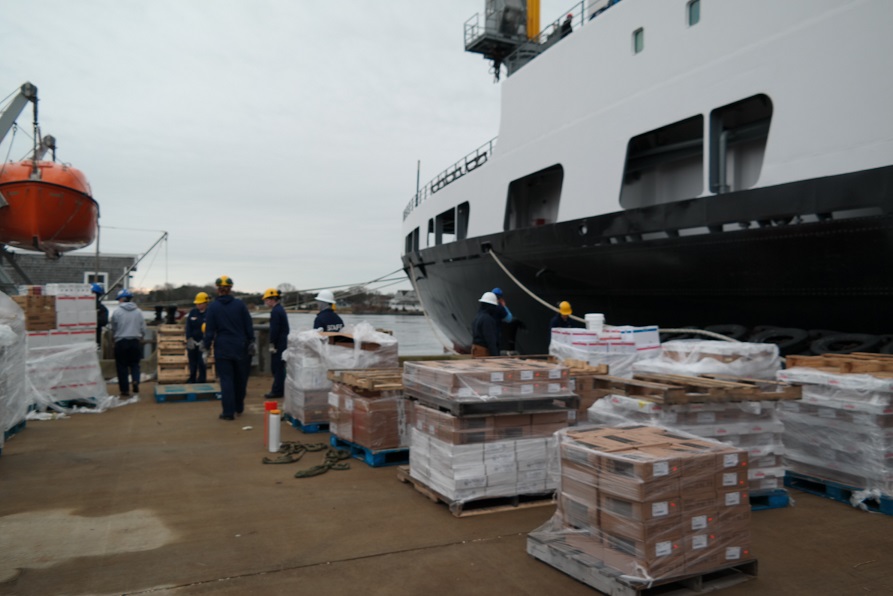 ---
One pile of boxes had cadets very excited. They were filled with a fan-favorite of cadets, faculty, and staff members...CHICKEN PATTIES!  1,200 pounds of chicken patties, to be exact.  Both on campus and at sea, every Tuesday is known as Chicken Patty Tuesday.  You can be sure that these boxes were given special treatment.
---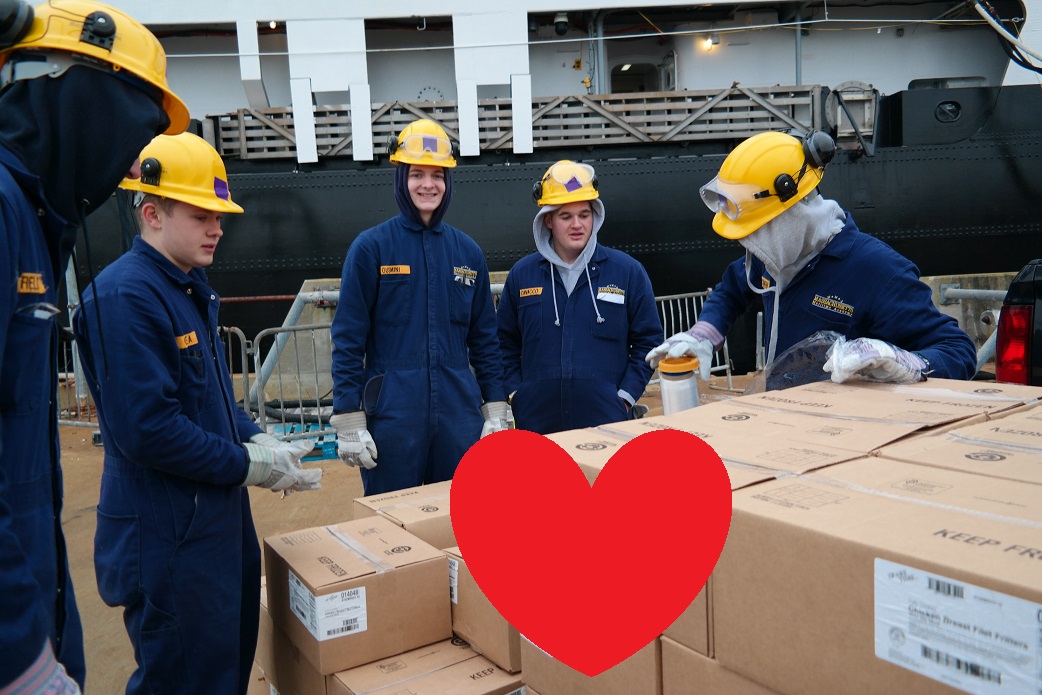 ---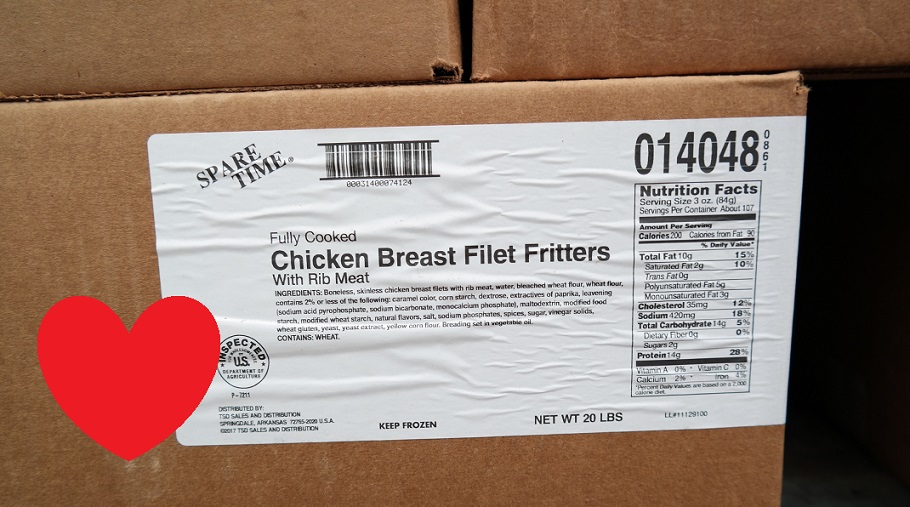 ---
Although over 100 pallets of food were loaded onto the TS Kennedy today, the job is not over yet. 
More food arrives tomorrow. 
The cadets are ready for the challenge. 
---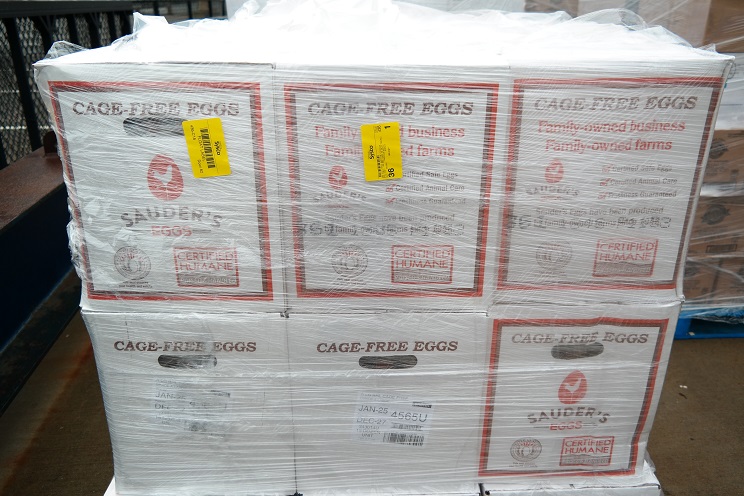 ---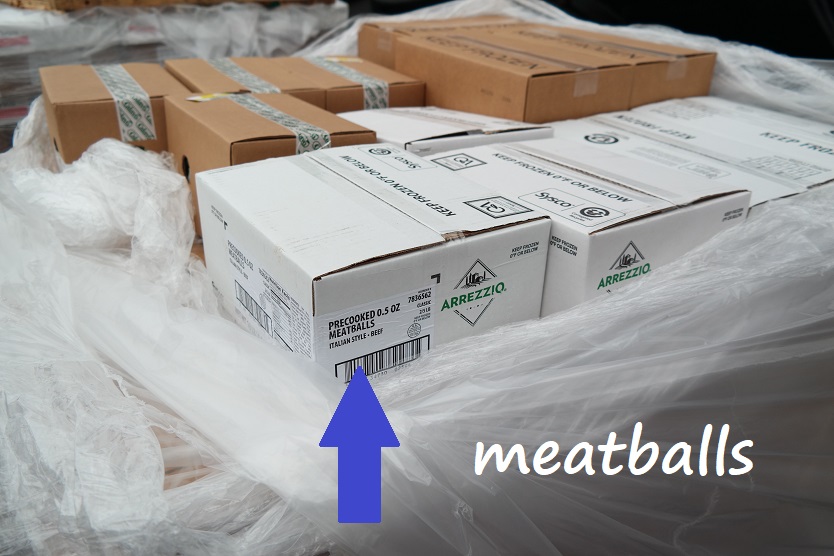 ---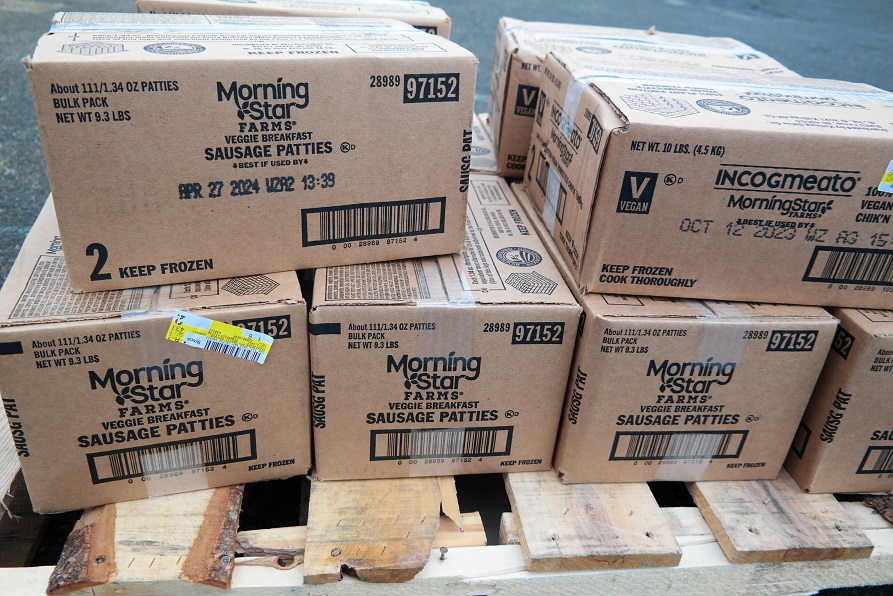 ---