This is our fifth and final day shining a spotlight on Juvi, Massachusetts Maritime Academy's cherished baker.  Since the training ship departed Buzzards Bay on January 8th, he's been mixing up sweet magic in the galley every evening.  In previous years, Juvi would spend the entire Sea Term baking for the cadets and crew. This year, because of obligations back home, Juvi will be disembarking in Aruba and returning to Massachusetts. 
Today, we're focusing on Juvi's amazing apple turnovers.  These miniature apple pies have a light, flaky crust that truly melts in your mouth.  Cadets and crew members love the crust's buttery taste.  The filling is Juvi's secret combination of apples, cinnamon, and brown sugar. 

We heard one crew member say, "Don't tell my mother!  These turnovers are even better than her apple pie. And she makes a mean apple pie."

Cadets and crew members debate whether the apple turnovers are a breakfast pastry or a dessert.  The question is never settled.  Juvi bakes them overnight, and the apple turnovers disappear long before 1000.  I guess, we'll never know.
Check out these photos!
---
---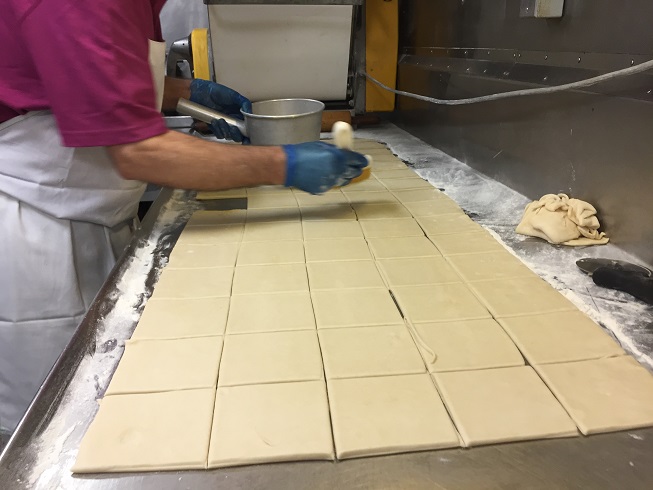 ---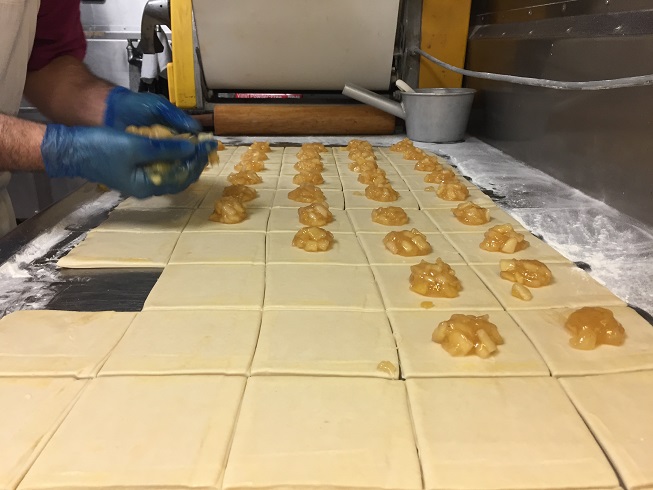 ---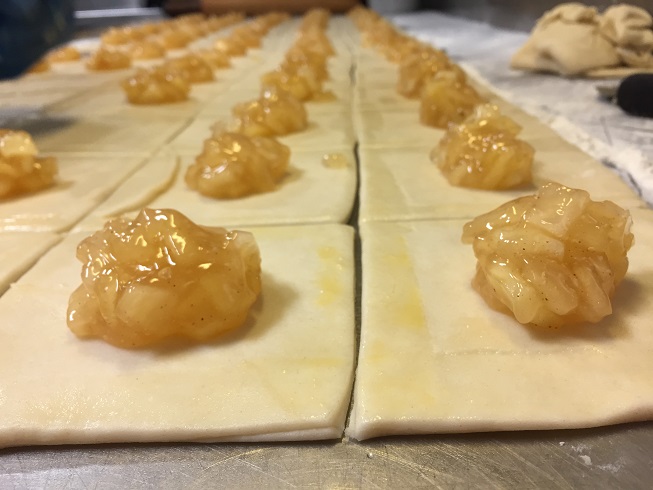 ---
---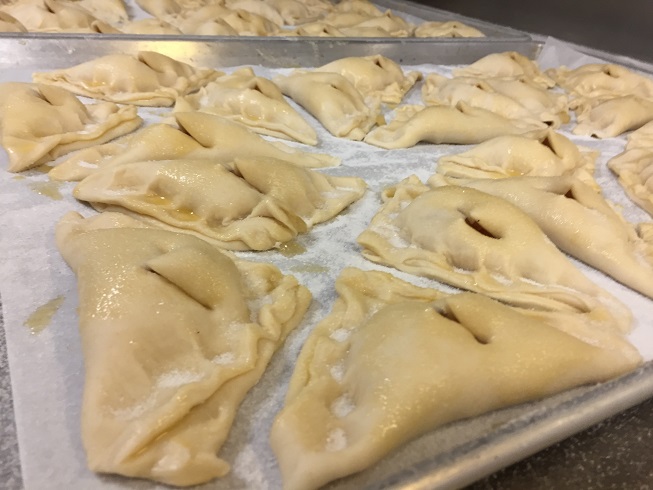 ---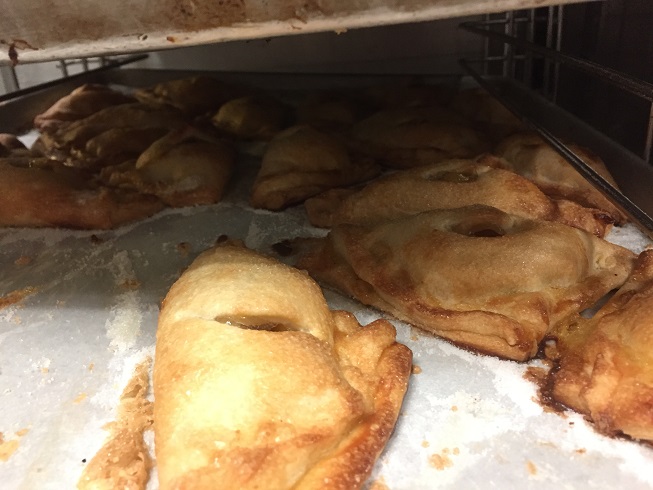 ---
Thanks for all of your tasty treats, Juvi!
You are one of a kind!
We look forward to enjoying your culinary magic when we return to campus when the spring semester begins.