This week, we're shining a spotlight on Juvi, Massachusetts Maritime Academy's cherished baker.  Since the training ship departed Buzzards Bay on January 8th, he's been mixing up sweet magic in the galley every evening.  In previous years, Juvi would spend the entire Sea Term baking for the cadets and crew. This year, because of obligations back home, Juvi will be disembarking in Aruba and returning to Massachusetts. 
We asked cadets and crew members to describe Juvi's fresh bread in just one word.  At first, they appeared to be lost in thought. Then, the words came.  "Soft, sweet, crusty, springy, sweet, delicious, roasted, smooth, fresh, moist, flavorful, chewy, fragrant, spongy, airy, light." 

Of course, some cadets couldn't limit their endorsement to just one word and responded, "It's the best.", "Can't wait to have more!", "Makes the best sandwiches." "Have some every day." and "Better than any bakery."
---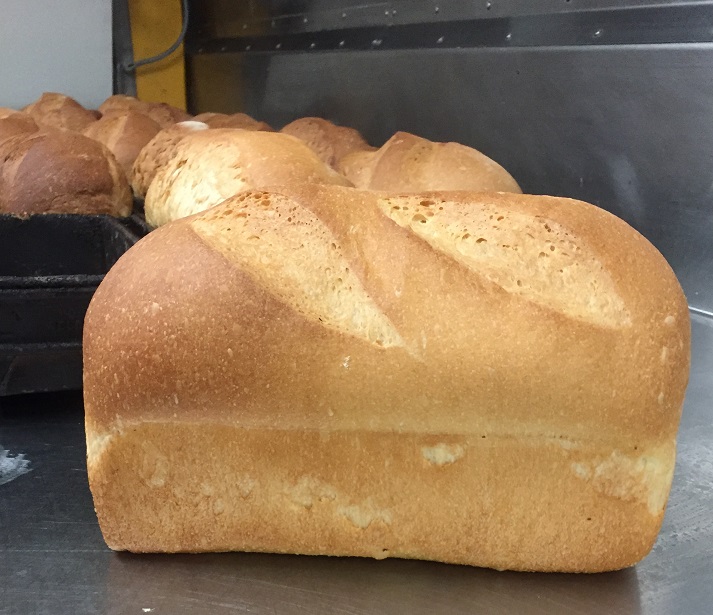 ---
So what's the secret to Juvi's bread?  Perhaps it has something to do with the fact that he was born in a bakery.  Seriously, he was.  Although Juvi isn't willing to share his recipes with us, he did proudly explain that he was born in the backroom of his family's bakery in Portugal.

The deliciousness of Juvi's bread could also have something to do with the rich history of the pans that the bread is baked in.  Over twenty-five years ago, Juvi purchased the cast iron pans from a bakery in Provincetown that was going out of business.  He said that he doesn't know how long the bakery had been using the pans, but estimates that it was probably over fifty years. 

Now, step into the TS Kennedy's galley and watched Juvi bake bread for the cadets and crew!
---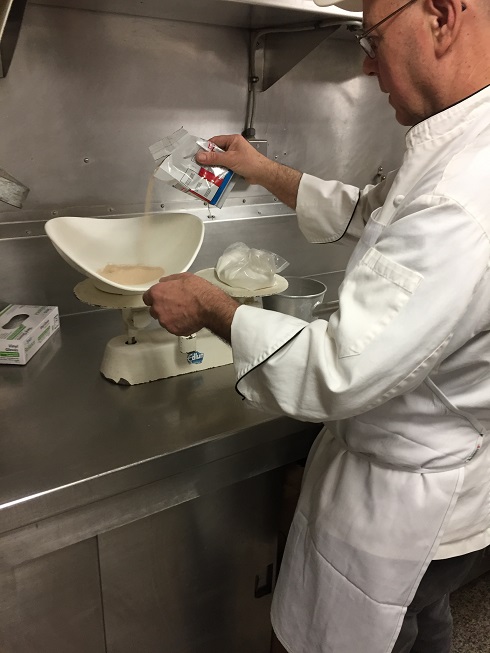 ---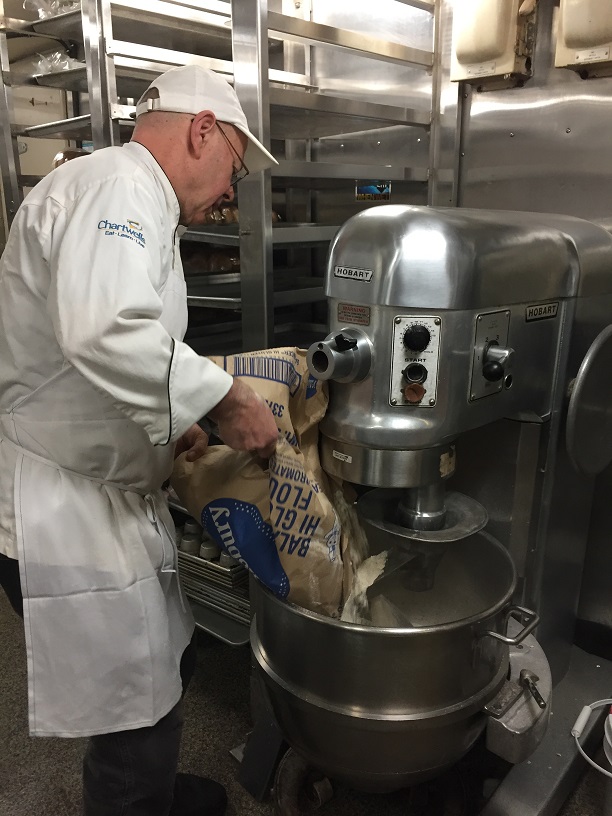 ---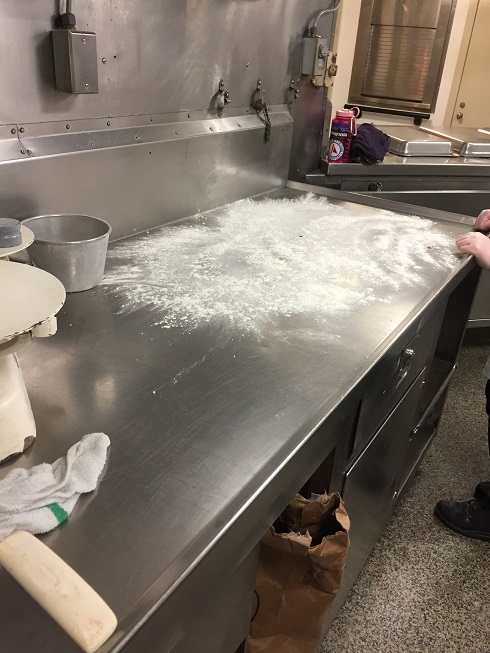 ---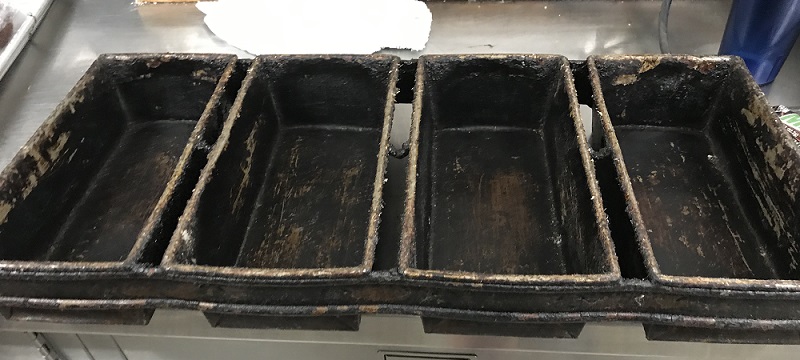 ---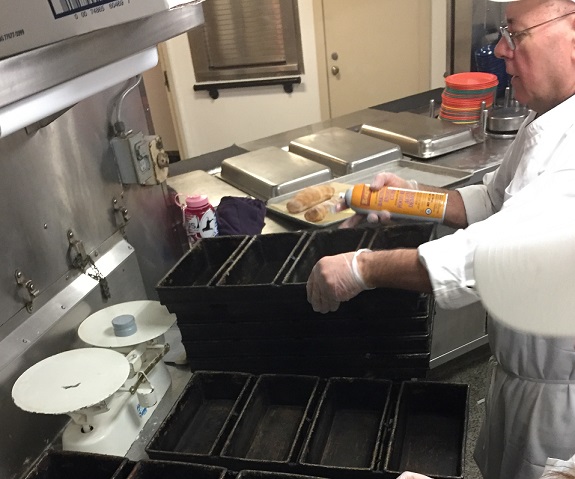 ---
Check out these two video clips of Juvi kneading the dough and placing it in pans.  Click on the links below.
https://drive.google.com/drive/folders/1njWyngR2dqFyoIAFUnOerrX3YM0Um7dV?usp=sharing
https://drive.google.com/drive/folders/1ITAB7Z1lWmO4cEttfVkpBN64xaDFng10?usp=sharing
---
---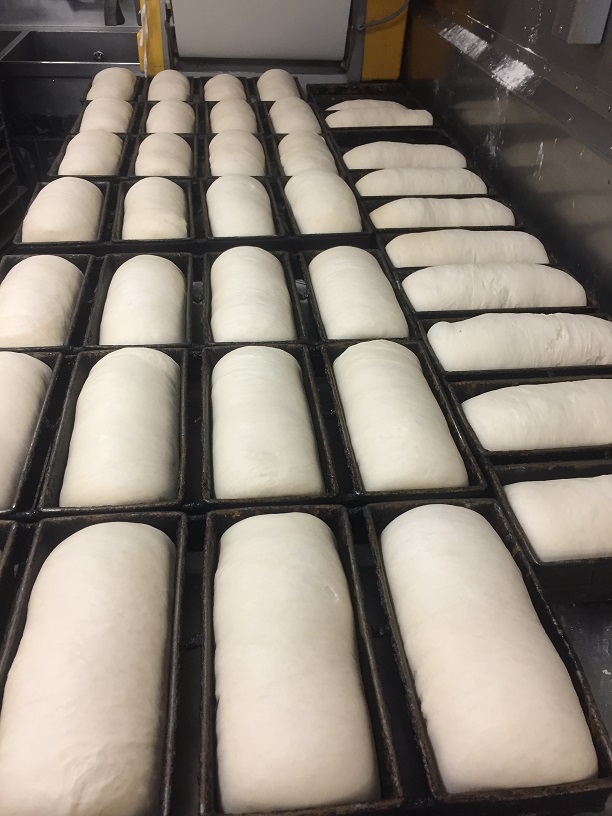 ---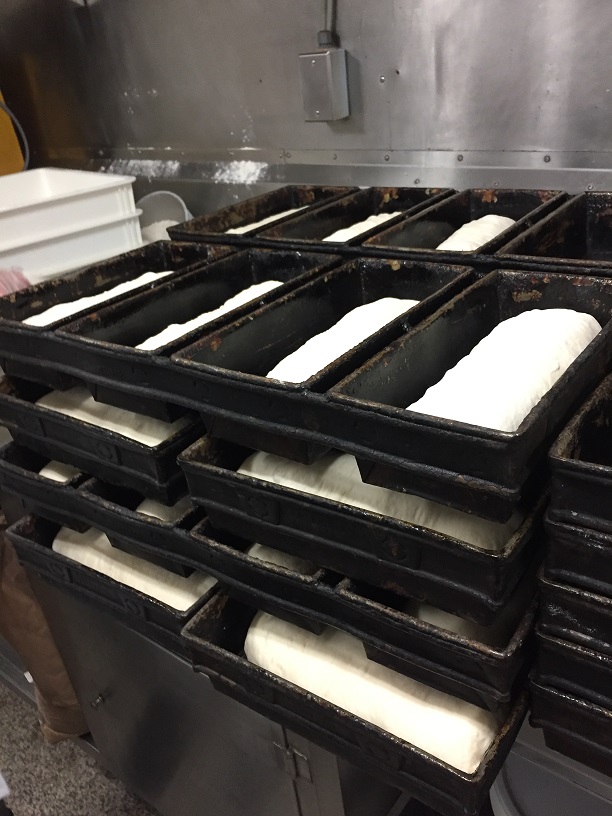 ---
Check out this video clip of Juvi scoring the top of each loaf of dough before the pans are placed in the oven.  He is creating weak sections on the crust.  This is his way of "telling" each loaf where it needs to rise from.  If Juvi did not give this "direction" to his loaves, they would break open in unexpected locations, at their weakest point.  They would not have the familiar "bread shape" like we are used to.
https://drive.google.com/drive/folders/1Z0_Iru8pcFFw3iuLGmQUtxbzyhSaKwFm?usp=sharing
---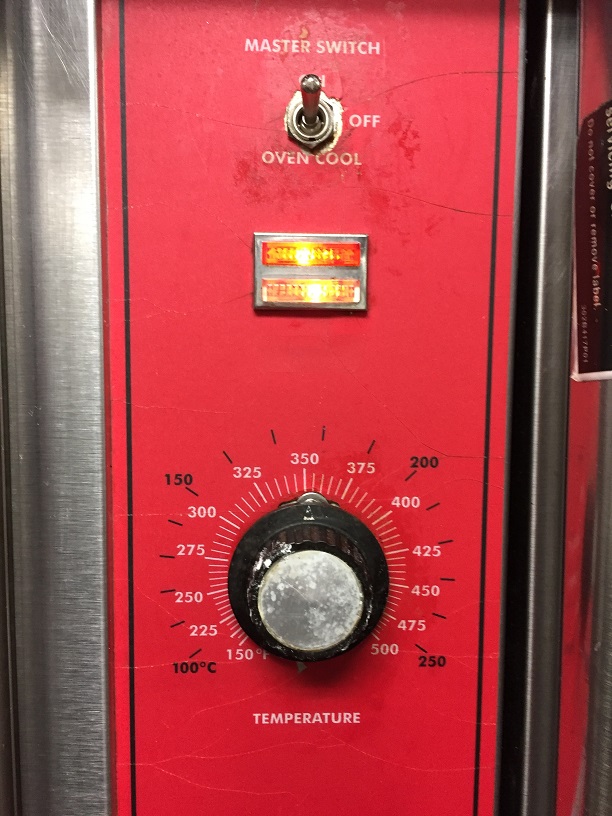 ---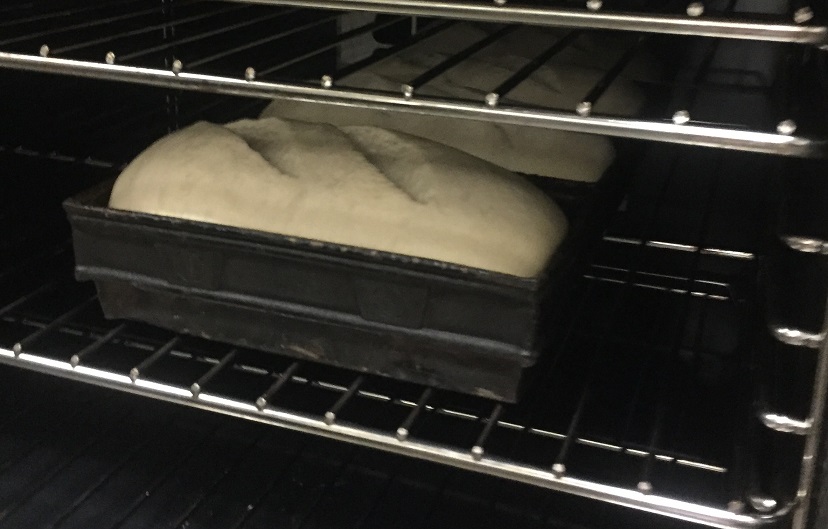 ---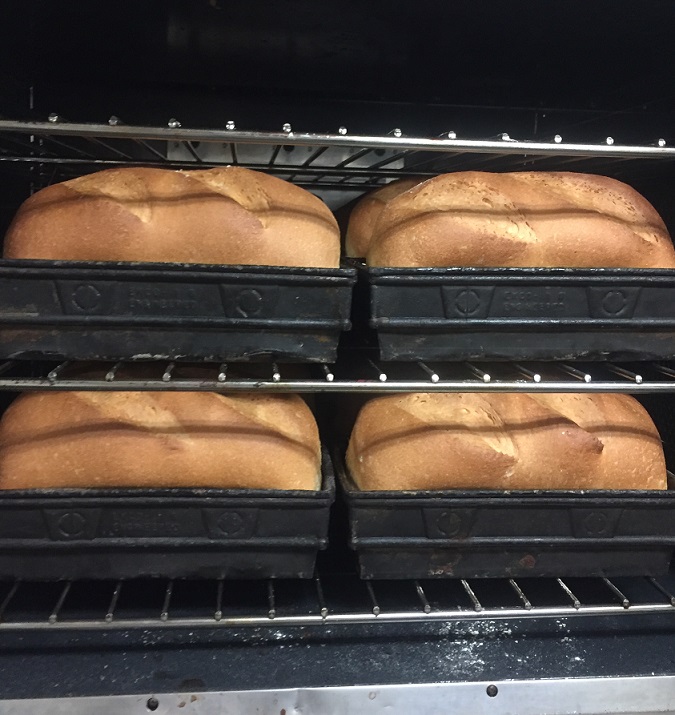 ---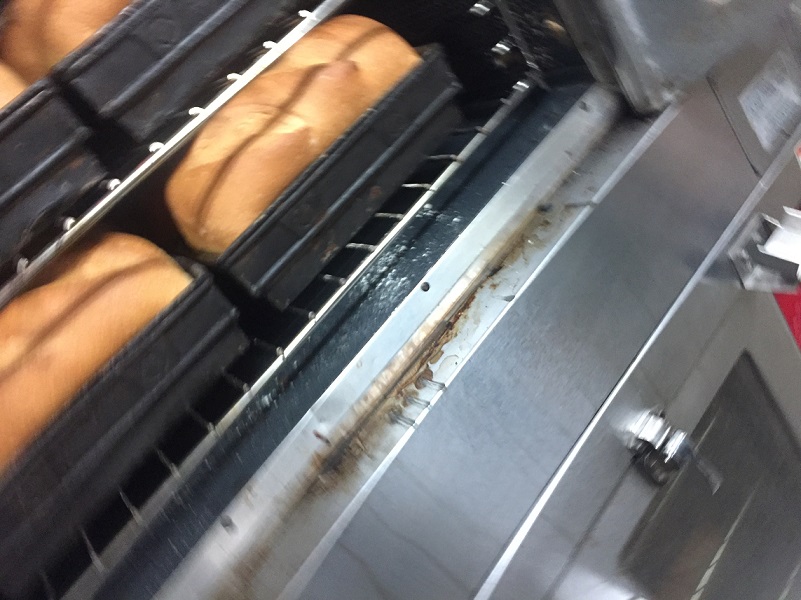 ---
"If thou tastest a crust of bread, thou tastest all the stars and all the heavens." 
- Robert Browning, Poet
---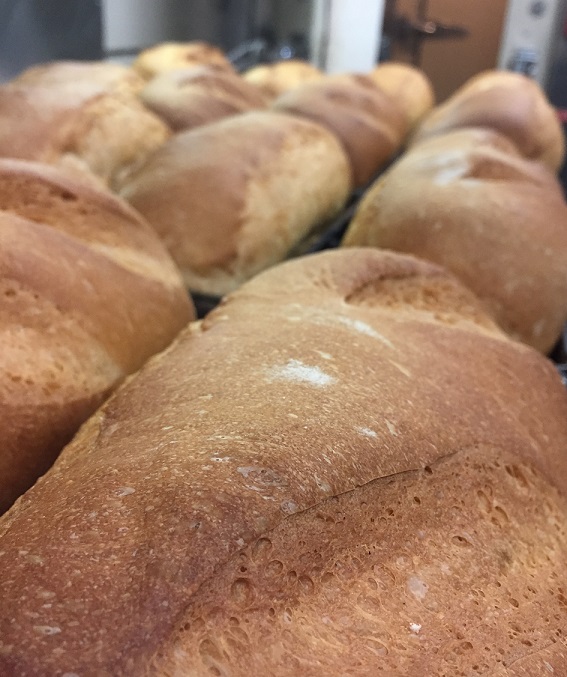 ---
"With bread all sorrows are less" 
 - Sancho Panza in Don Quixote
---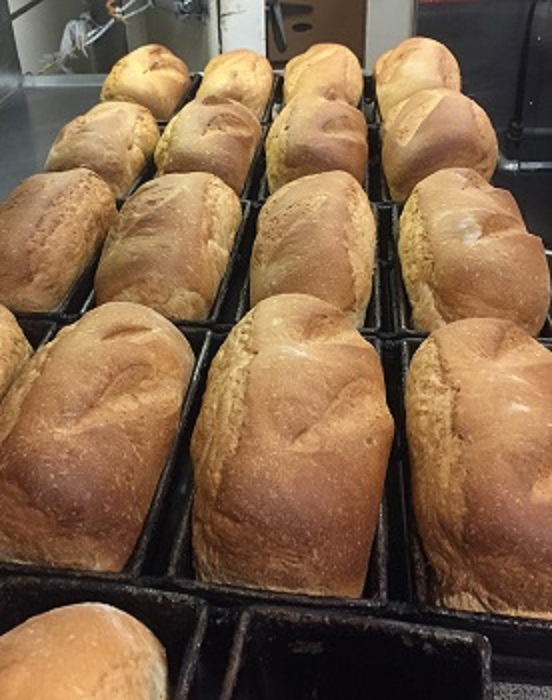 ---
"Rather a piece of bread with a happy heart than wealth with grief." 
- Egyptian Proverb
---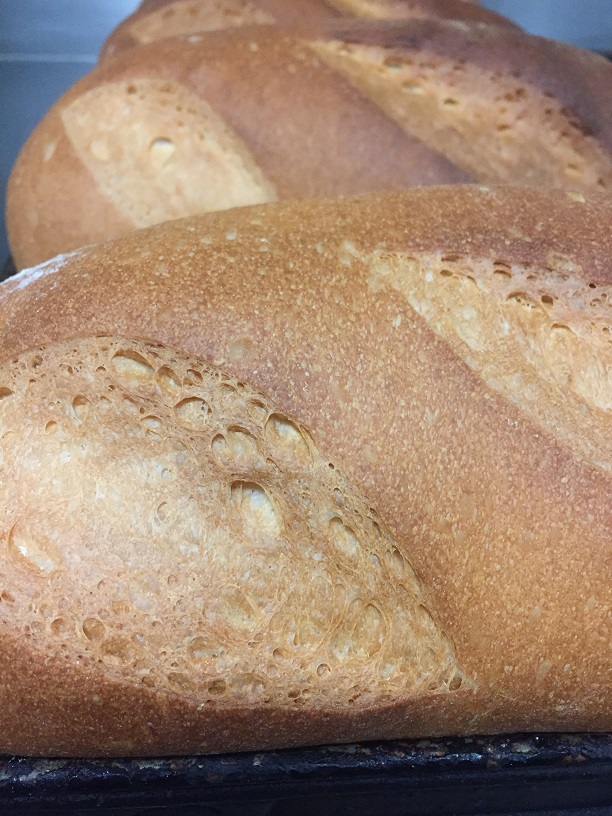 ---
"Bread is the king of the table and all else is merely the court that surrounds
the king." 
- Louis Bromfield, American novelist
---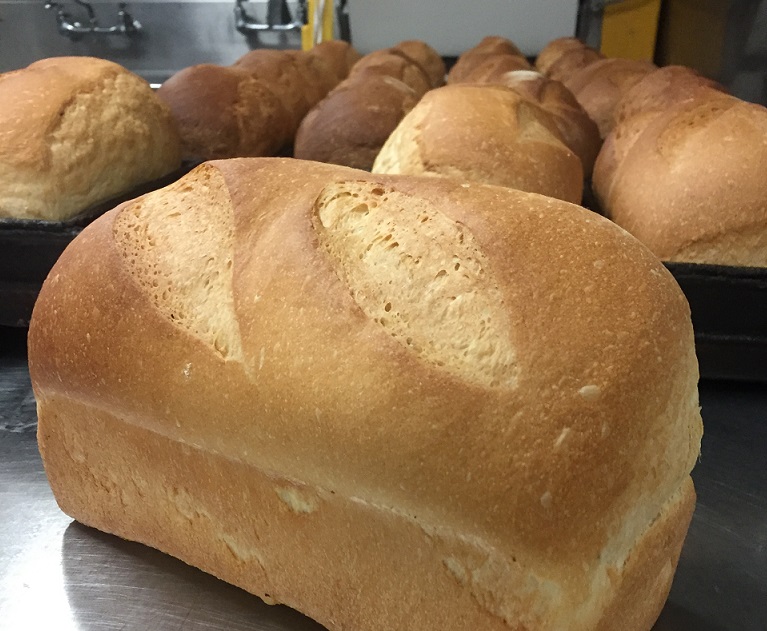 ---
"With a piece of bread in your hand you'll find paradise under a pine tree." 
- Russian Proverb
---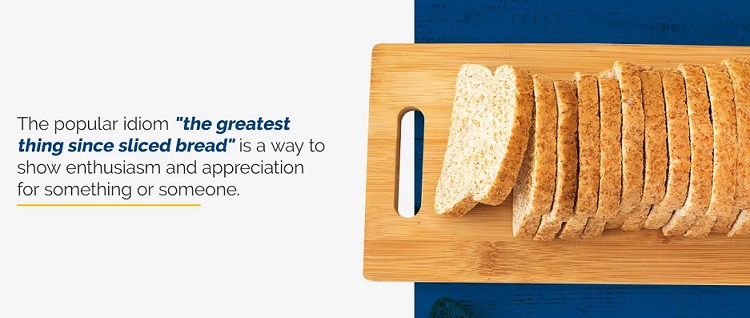 ---
Are you wondering if Juvi slices all those loaves by hand?  Don't worry!  He has help from this bread slicer.  Not only is it a huge time saver, it also cuts uniform slices.
Click on this link to read an interesting article about the invention of sliced bread.
https://www.goldmedalbakery.com/blog/when-was-sliced-bread-invented/
---