Chicken patties have a way of putting a smile on everyone's face.  Today, we learned that they can also unite two brothers who are hundreds of miles apart; one on land and one at sea.
Let me explain.
Teachers and students at Horace Mann Elementary School in Melrose are loving every minute of the Follow The Voyage-Share The Experience Program. So is their principal, Milissa Churchill.  She's the proud mom of a 4/C cadet aboard the TS Kennedy.  Her son, Aydan Churchill, is majoring in Facilities Engineering.
Last week, the students were captivated by photographs showing pallets of food and beverages being loaded onto the ship with a giant crane.  They were thrilled to discover that Chartwells, the dining service provider at Horace Mann Elementary School, is also responsible for feeding the cadets and crew members aboard the TS Kennedy during Sea Term 2023. 

When the students read that Chicken Patty Tuesdays were a cadet favorite, both on land and sea, they couldn't believe their eyes.  Horace Mann Elementary School has also declared the second day of the school week, Chicken Patty Tuesday.  It's the most popular lunch for students, teachers, and staff!
One student at Horace Mann Elementary School, Torin Churchill, seemed to be smiling as he ate his chicken patty today.   You see, Torin Churchill is the younger brother, of Aydan Churchill.  Although the two siblings were separated by hundred of miles, it was as if they were having lunch together. 
As other Horace Mann Elementary School students ate their chicken patties, cadets in the TS Kennedy's Mess Deck were on their mind.  They wondered if the cadets were looking out at the ocean as they ate. 
The students hoped that seasickness wasn't preventing some cadets from eating their favorite meal.  Everyone was curious about exactly how the cadets were eating their chicken patties…plain or in a roll.
Chartwells Dining Director Robert Cobb has confirmed that 9,600 chicken patties were loaded onto the TS Kennedy last week.  This guarantees that cadets aboard the training ship will be enjoying Chicken Patty Tuesdays with the students at Horace Mann Elementary School throughout Sea Term 2023. 
Here are some photos shared by Mrs. Churchill. 
---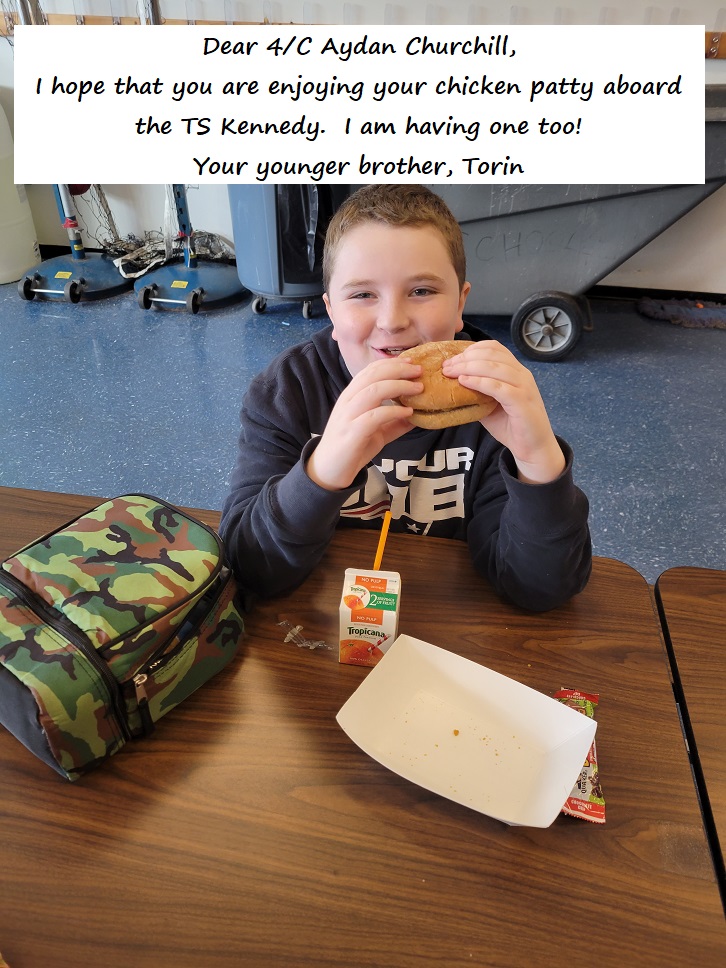 ---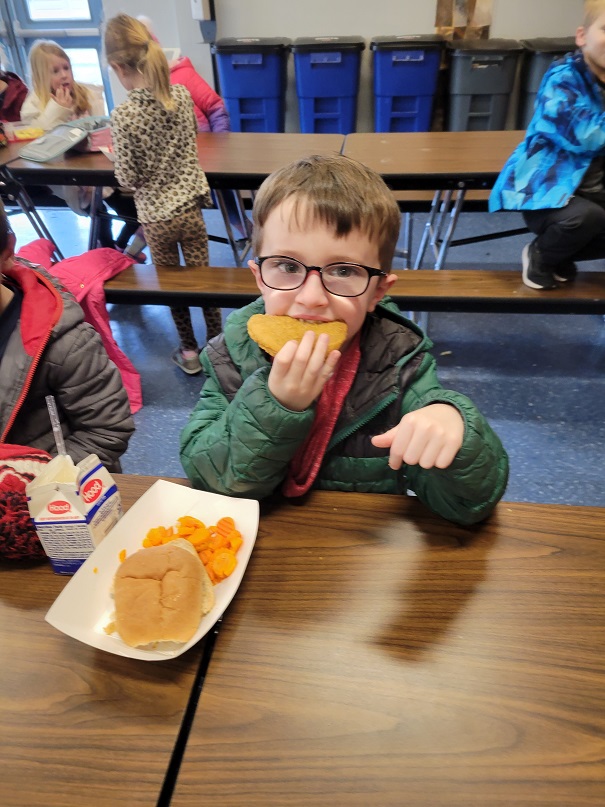 ---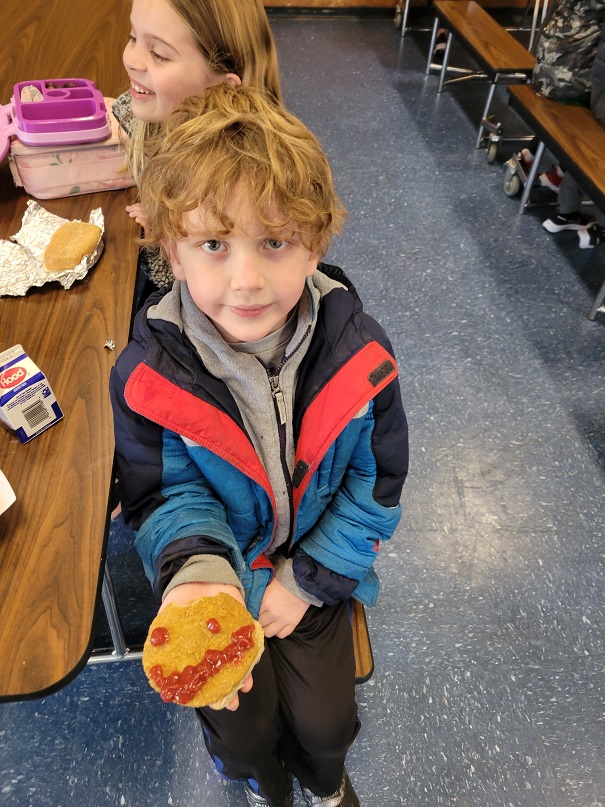 ---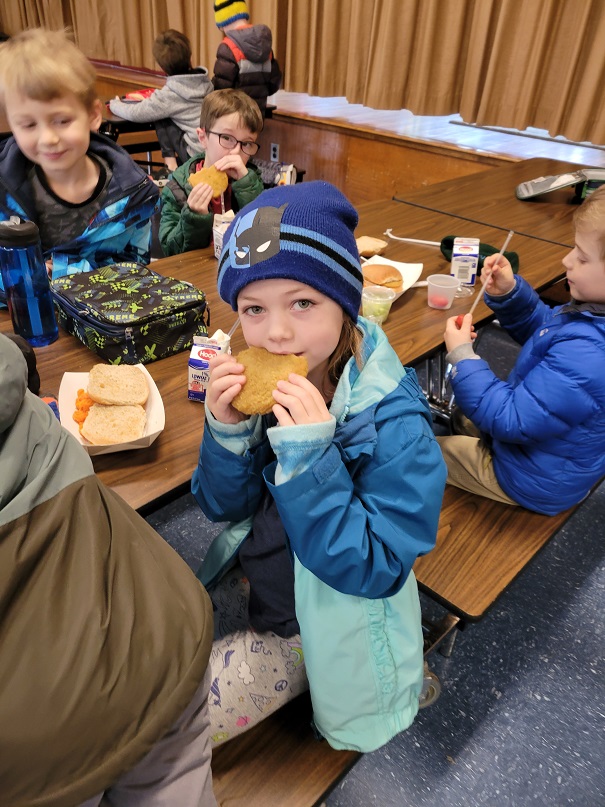 ---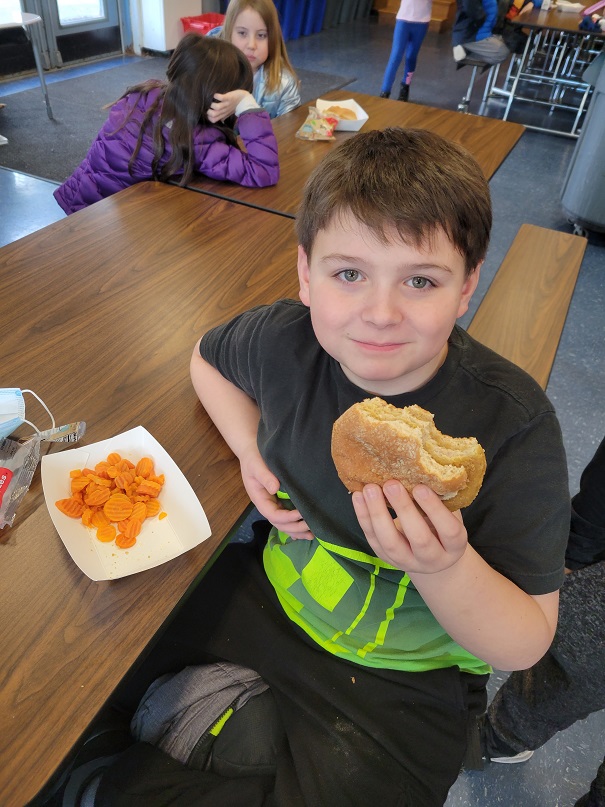 ---
Cadets love Chicken Patty Tuesday - on campus and at sea.  Check out this video that was posted on the Massachusetts Maritime Academy website last September! 
https://www.facebook.com/MassMaritime/videos/1078904156330045/