Don't underestimate the importance of this small control system!  It has the power to keep our oceans clean and marine creatures safe. 
All ships produce an oil and water mixture each day that makes its way to the bilge, the lowest interior part of the ship.  Drain water or leftover water from the boilers, water collecting tanks, and drinking water make it to the bilge.  It is joined by traces of fuel, lubricants, hydraulic fluid, cleaning chemicals and solvents.  Discharging this mixture into the ocean at the end of the day would have critical, irreversible consequences.   
---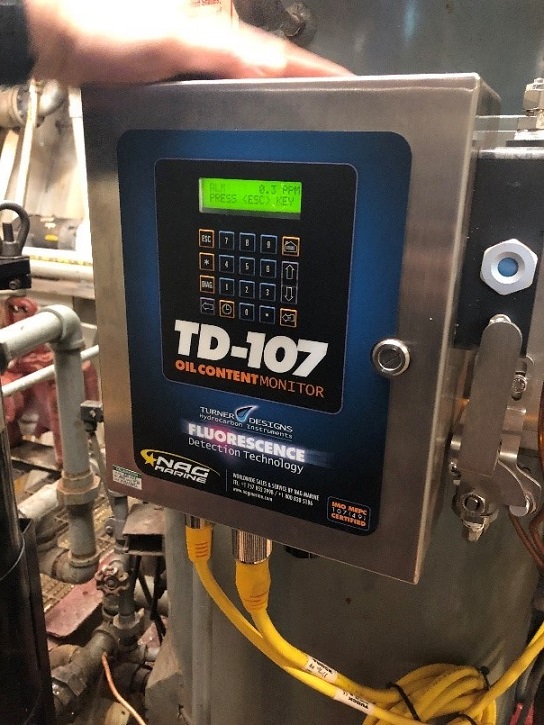 ---
Fortunately, the International Convention For The Prevention Of Pollution From Ships (MARPOL) created strict regulations to keep the marine environment safe.  The treaty was ratified by 153 countries.  MARPOL's ANNEX 1 set a limit on the oil content in the bilge water that a vessel can legally release into the sea.  These regulations extend worldwide. 
---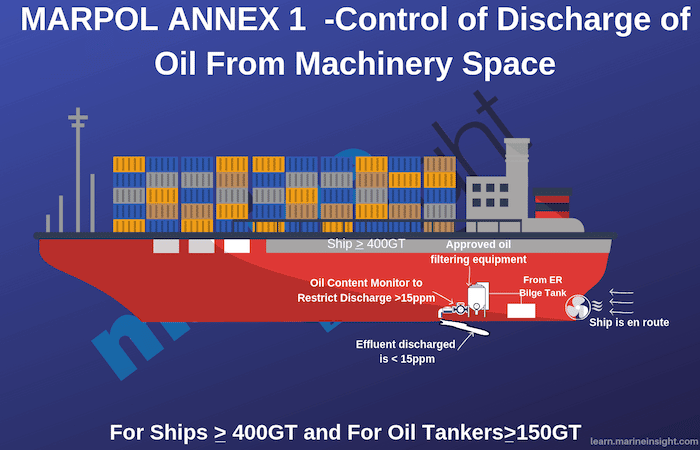 ---
To meet these regulations, ships must have a filtration system called the Oily Water Separator (OWS).  The control panel for the TS Kennedy's OWS is shown above.
 The job of the OWS is to separate the maximum amount of oil particles from the water to be discharged overboard. The regulations state that the oil content in the water processed from the OWS must be less than 15 parts per million of oil.  Overboard discharge will stop if the oil content is greater than 15 parts per million.
Are you having trouble picturing what 15 parts per million would look like?  Check out this brief video!
---
---
Record keeping aboard the TS Kennedy is very important.  All ships carry an Oil Record Book. The entries must be up-to-date, accurate, and in full-compliance with all of the MARPOL requirements.
---
What does 15 parts per 1,000,000 look like?  Each of the 10 photos shows 10,000 dots.  Ten sheets of 10,000 dots is equal to 1,000,000 dots.  
Touch the first box.  That contains 100 dots; 10 rows of 10 dots.  
---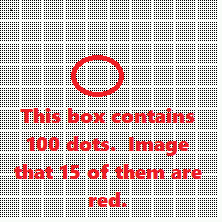 ---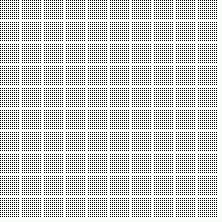 ---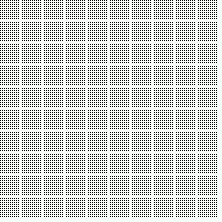 ---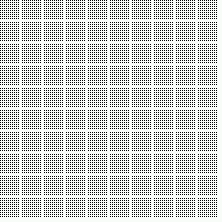 ---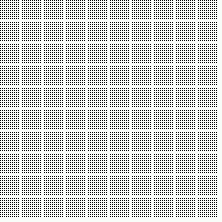 ---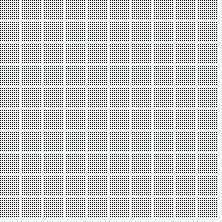 ---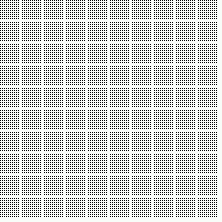 ---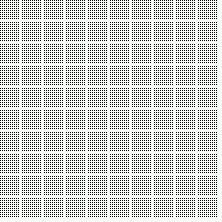 ---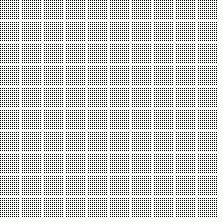 ---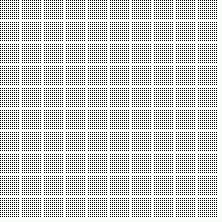 ---