Meet the engine watch team!  These cadet work below deck to keep the TS Kennedy steaming through the ocean, both day and night!  Their knowledge and dedication have helped our training ship travel from Buzzards Bay, to Puerto Rico, to Barbados, to Aruba, to St. Thomas, and to Fort Lauderdale. 
In addition to keeping the TS Kennedy moving, the engine watch team has worked to provide cadets and crew members with fresh water, air conditioning, and electricity.  And let's not forget the processing of human waste.
These cadets have worked tirelessly to learn every inch of the Engine Room.  They can explain in detail how each system works and even draw you a labeled diagram.  Best of all, they are able to pass along their knowledge to underclassmen.
Although these hard-working men and women make it look easy, just a few minutes in the Engine Room will convince you that it is quite the opposite. 
---
---
Would you like to look around the Engine Room?  Let's go!
Stop and study each photo.  Ask yourself the following questions:
Can you spot anything that you've seem before – either in person, in a book, or in a movie?

Can you read any words or numbers?
Do you see an example of a simple machine?
Can you make a prediction about how something might work? 
If you were with the engine watch team, what questions would you ask about what you see in the photo?
---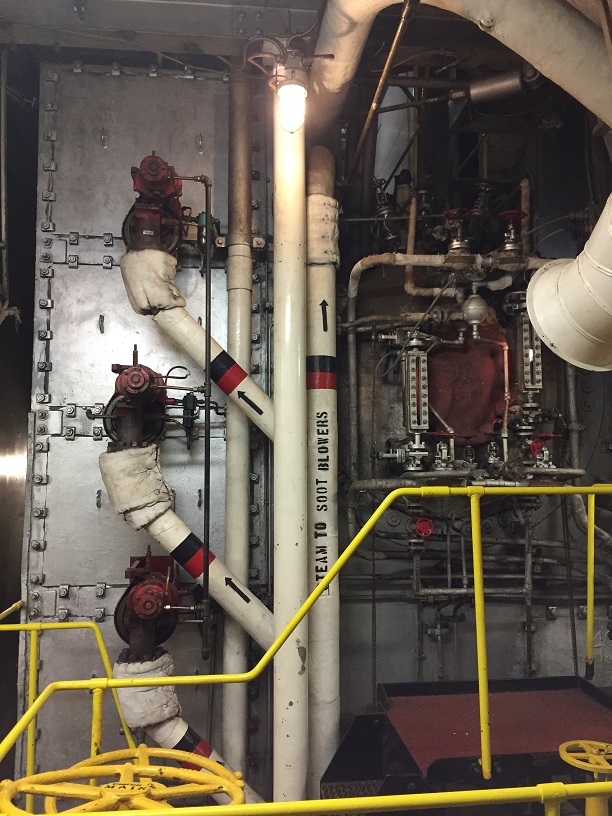 ---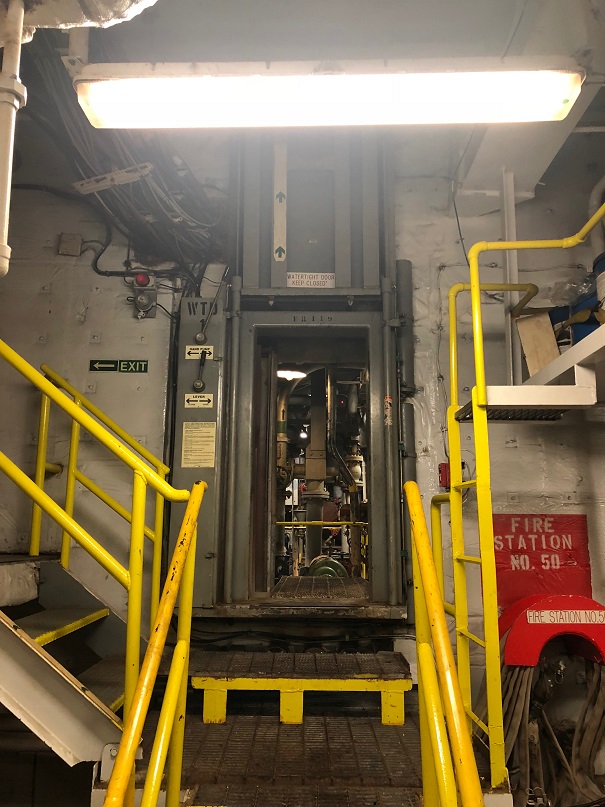 ---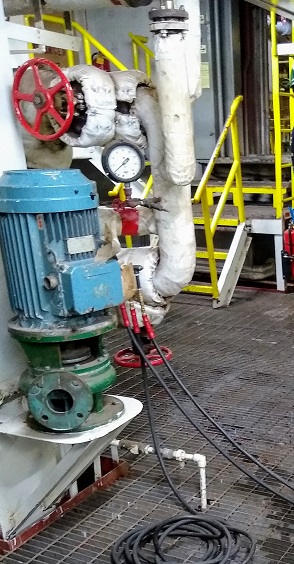 ---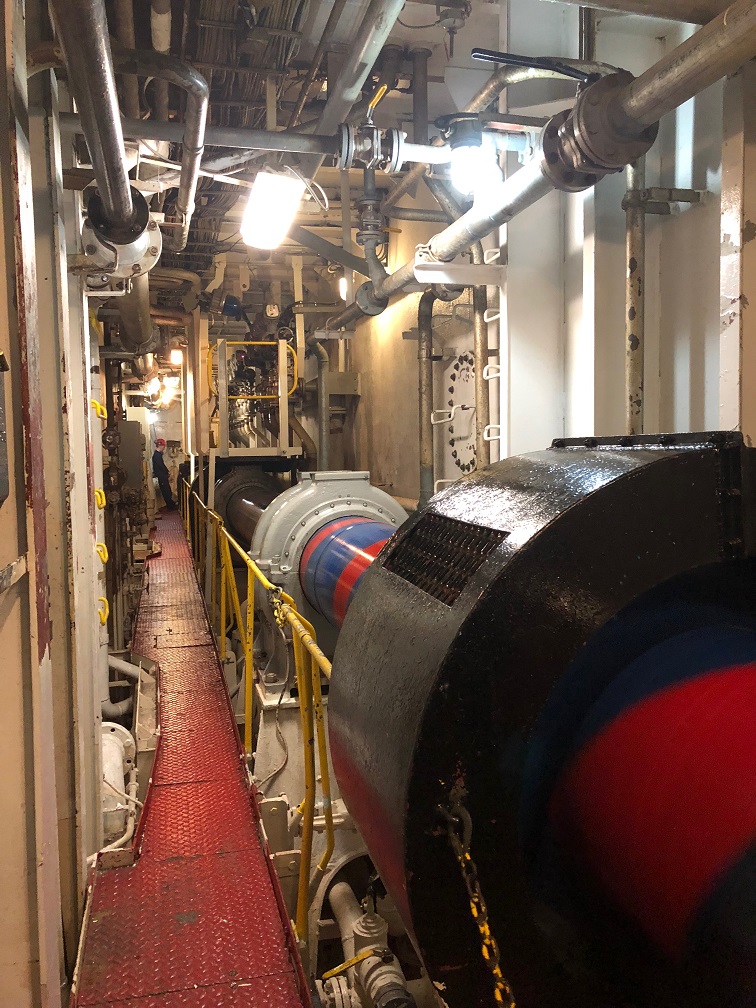 ---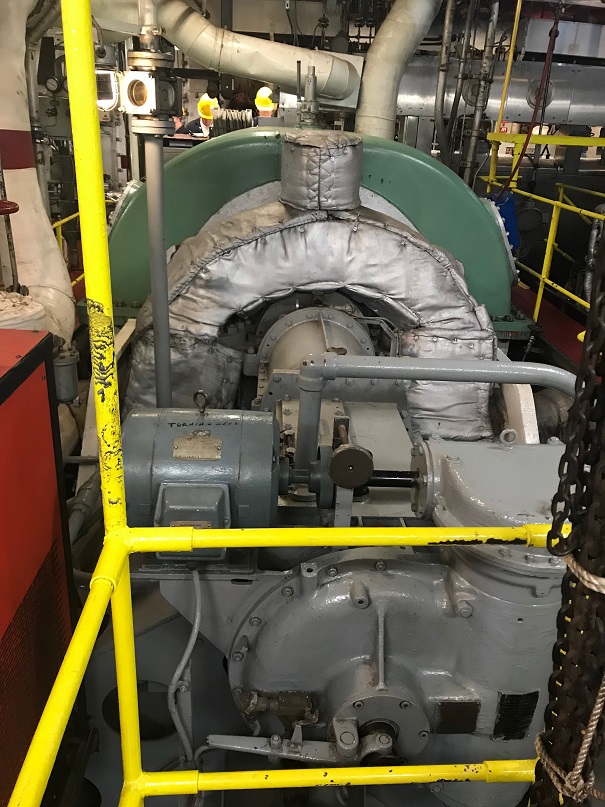 ---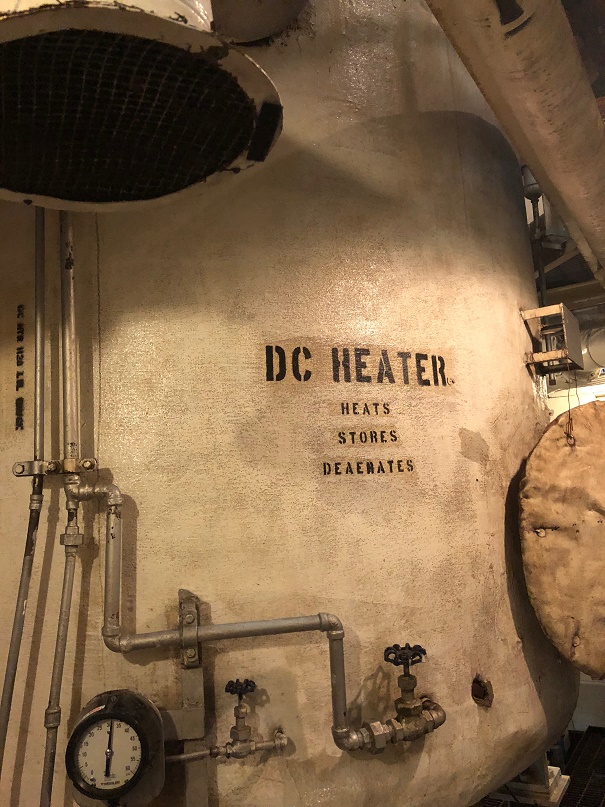 ---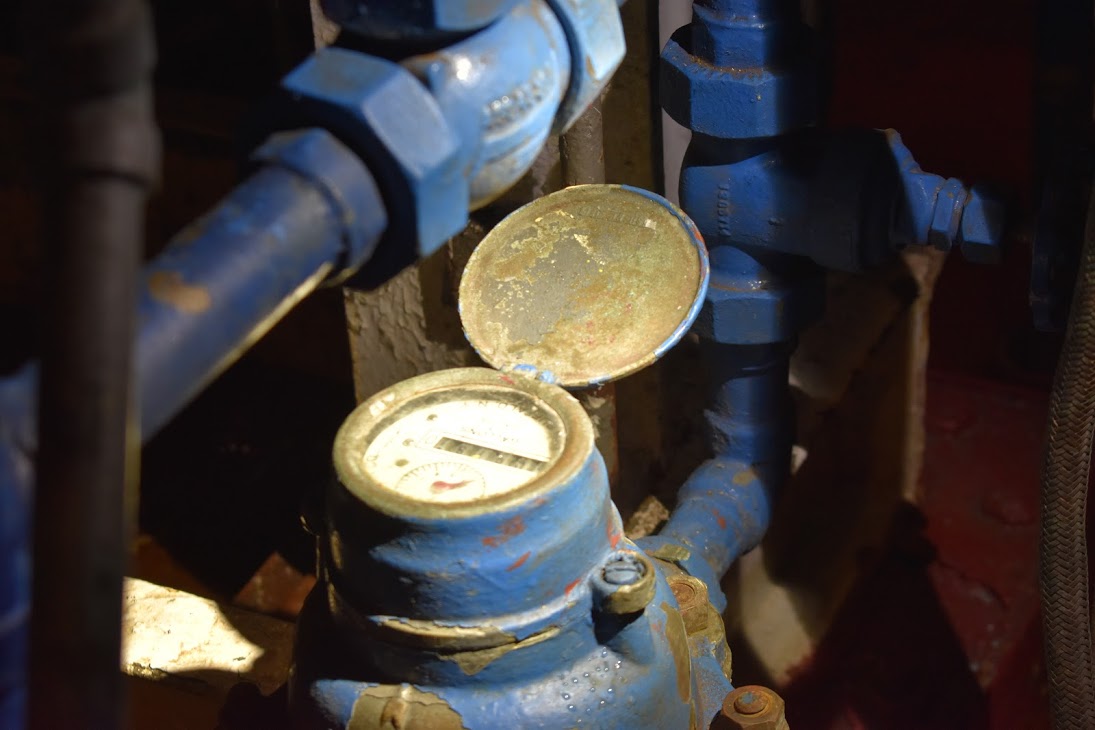 ---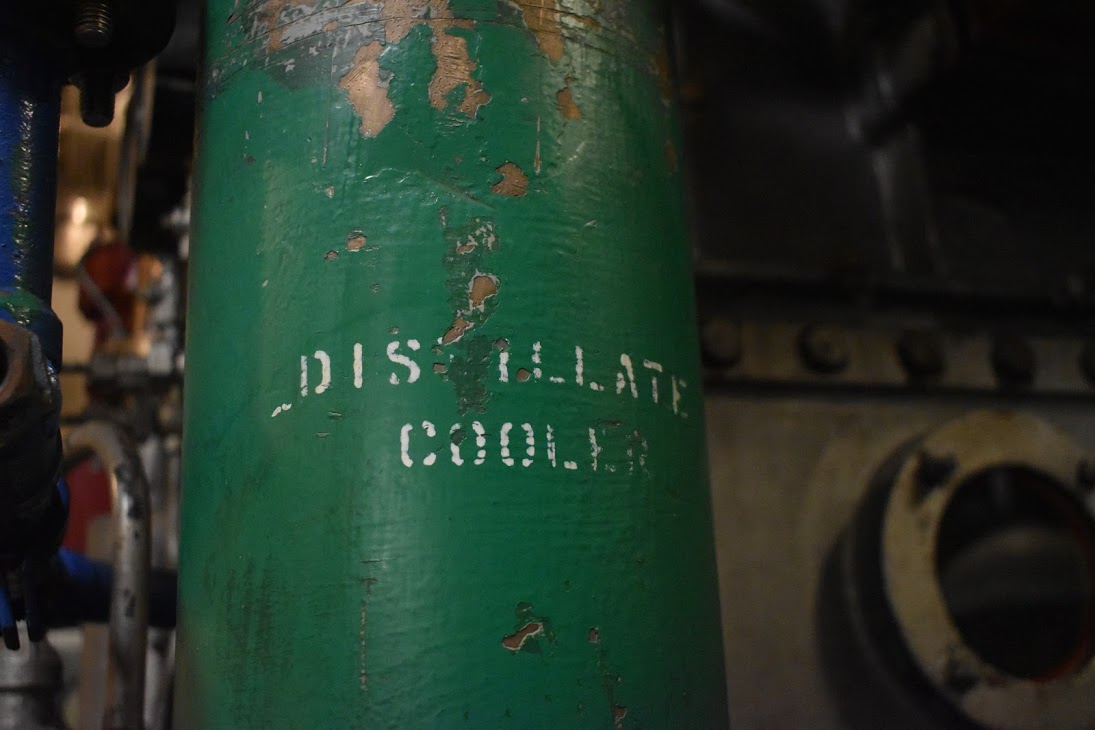 ---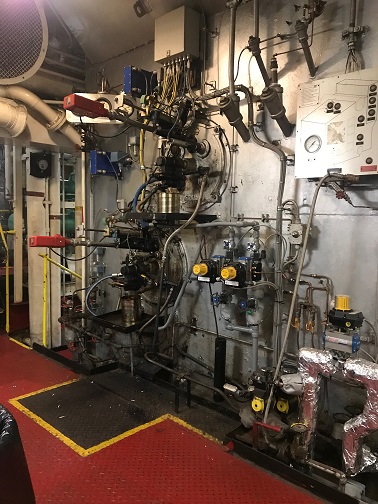 ---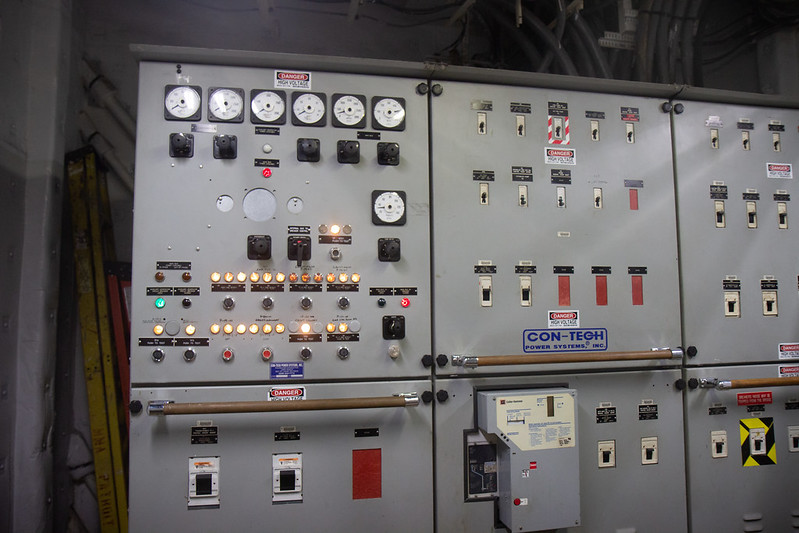 ---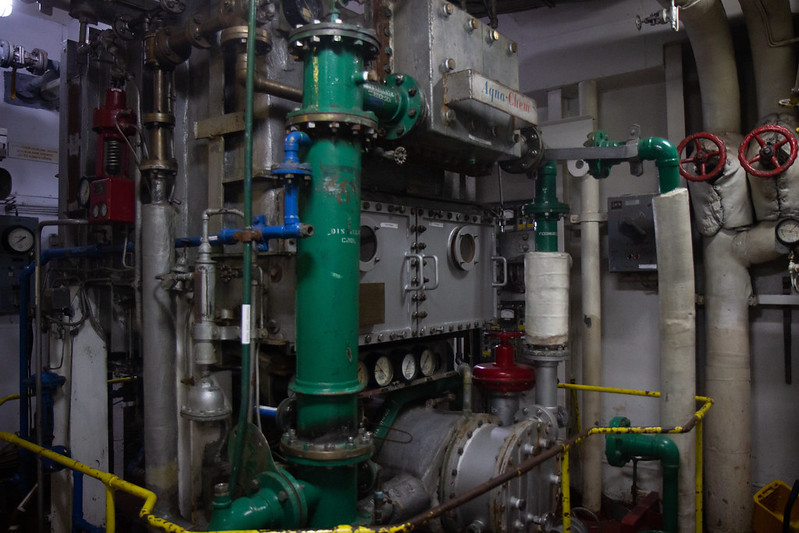 ---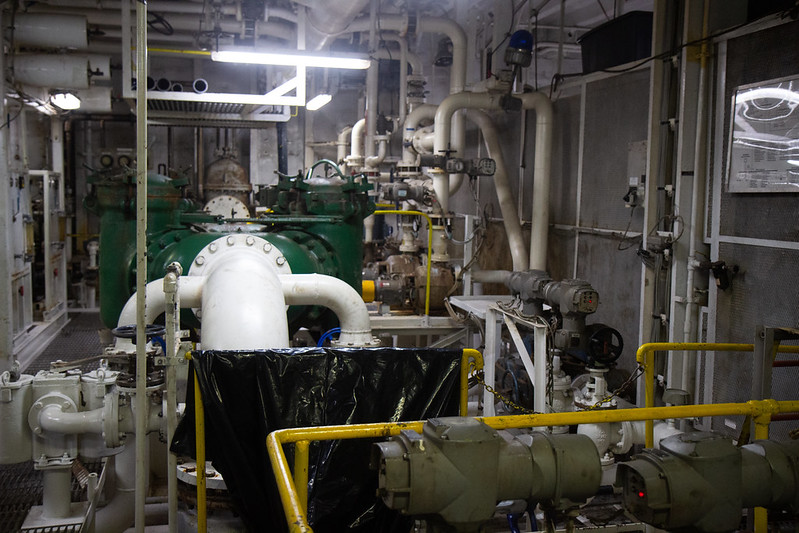 ---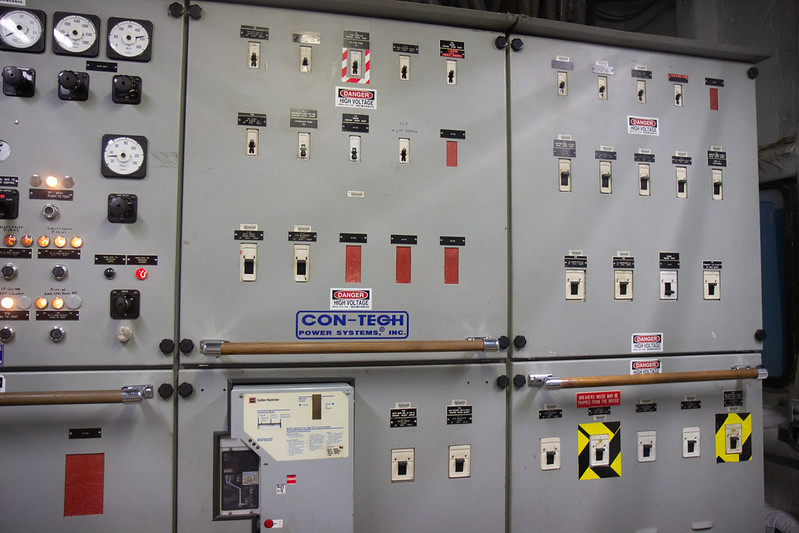 ---
Would you like to be part of the engine watch team as a
Massachusetts Maritime cadet in the years to come? 
Come join us!
You will be learning on this brand-new ship!
---