Stop and think.  How many times in the last twenty-four hours did you use fresh water?

You may have had a drink, washed your hands, taken a shower, brushed your teeth, or added it to a recipe without giving it much thought.

Aboard the TS Kennedy, no one takes fresh water for granted – especially 1/C Christopher George, a Marine Engineering major who will be serving as the 2nd Evaporator Rate during Sea Term 2023. 

Christopher is from Sagamore Beach, a seaside community in Borne, Massachusetts.  He attended the Ella F. Hoxie Elementary School, Bournedale Elementary School, and Bourne Middle School.  He graduated from Upper Cape Cod Regional Technical School where he focused on Engineering Technology. 
---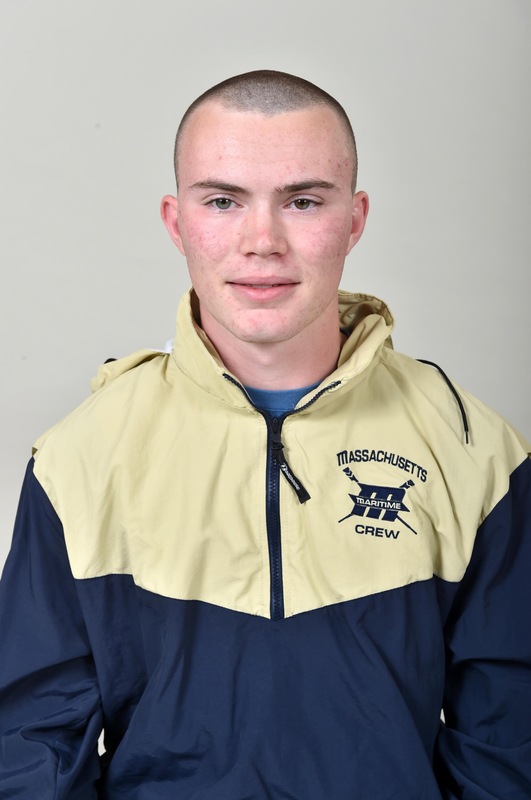 ---
When asked about his responsibilities, Christopher shared, "I am responsible for checking chemical tank levels for the evaporators." An evaporator is a piece of ship's equipment used to produce fresh drinking water from sea water by distillation.

He took time to mention the specific equipment involved in the process, "I am responsible for maintaining and running the Nyrex Distiller, the Reverse Osmosis System, and Aqua-Chem System to make water for the ship."
---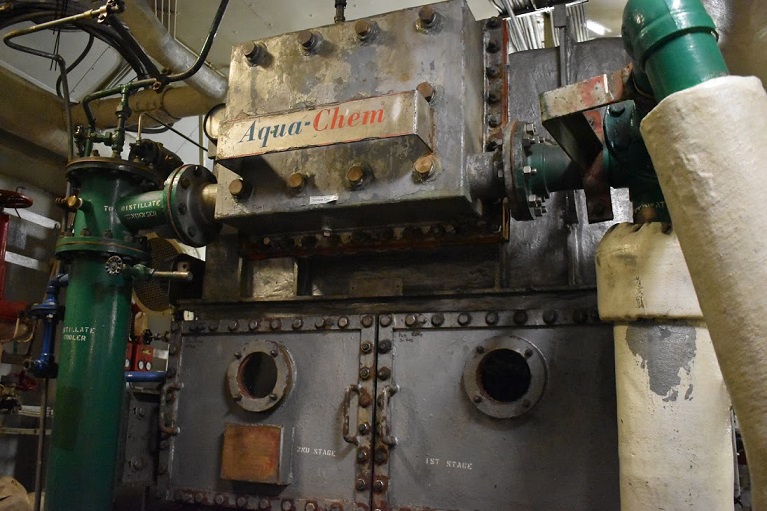 ---
Christopher added, "I am also responsible for making sure the sea strainer is clean." When outside water is brought in to cool the engine, whether the it flows through the engine or through a heat exchanger, a strainer is needed to prevent solids from reaching the pump.

Noon reports are completed on all ships at sea.  Christopher is involved in the daily record keeping aboard the TS Kennedy.  "I am also responsible for the Water Noon Report which is presented to the Chief Engineer."
Christopher will also play a leadership role, "I am responsible for all of the 3rd Evaporator Rates." 

Of course, Christopher will balance his 2nd Evaporator Rate position with the academic expectations asked of all 1/C cadets.  It's won't be easy, but three and a half years at Massachusetts Maritime Academy has prepared him for this.
Christopher feels the support of the many teachers and students following Sea Term 2023 from Bourne, Massachusetts.  He sends a high-five to everyone at Bournedale Elementary School, Bourne Intermediate School, Bourne High School, and Upper Cape Cod Regional Technical School.  He hopes that he will inspire other Bourne students to attend Massachusetts Maritime Academy.