During Sea Term 2023, every 2/C cadet majoring in Marine Engineering will complete seven different labs:
Lab #1: Operation & Maintenance Of The Widen Diaphragm Pump
Lab #2: Hydronic Zone Control Valve System
Lab #3: Gauge Glass Maintenance
Lab # 4: Valve Manifold & Valve Maintenance
Lab #5: Pump Alignment
Lab #6: Gear Pump Maintenance
Lab #7: Heat Exchangers
1/C Engineering Training Rate, Eric Brosman, offered to tell our student followers about Lab #3. 
First, he provided a little background.  He explained that a gauge glass, is a type of level sensor.  It can also be called a sight glass, a name that Eric seemed to prefer.  These glasses are attached to the outside of the TS Kennedy's boilers so that the water level can be safely seen through the glass.
The sight glass is marked with graduations – lines spaced evenly apart.  This allows cadets and crew  to check and record the specific water level in the boilers, and take the necessary action based on what they see.  
As steam is generated, the water in the boiler evaporates.  It is important that the boiler receives a supply of water.  If the boiler operates with insufficient water, sever damage could occur.

Click on the link below to see Eric explain sight glass to us. Eric is in the Engine Lab.  You will also see photos of the sight glasses that the cadets work with.
---
https://drive.google.com/file/d/1e9pWnPhu1KzB03-YFmdiEZmgneCdL0-P/view?usp=sharing
---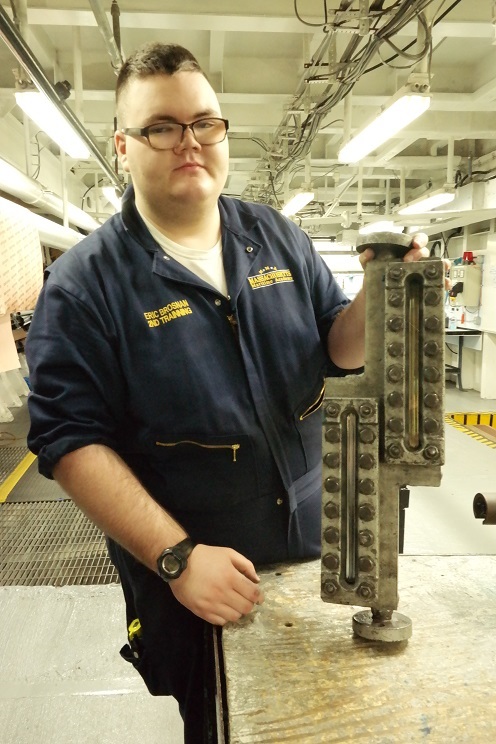 ---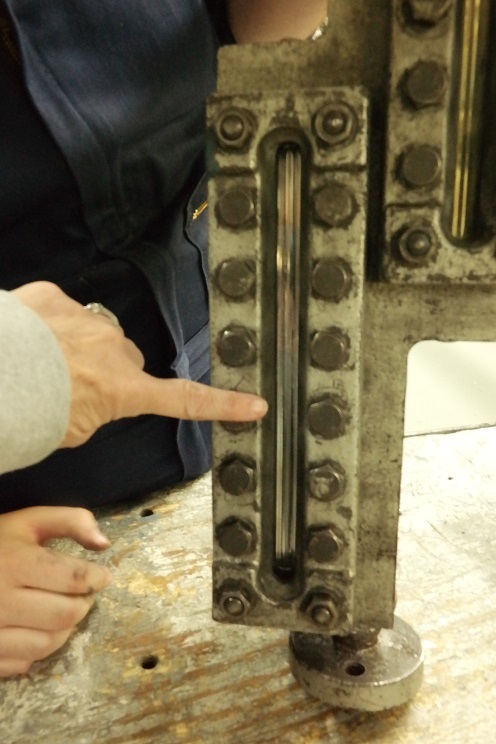 ---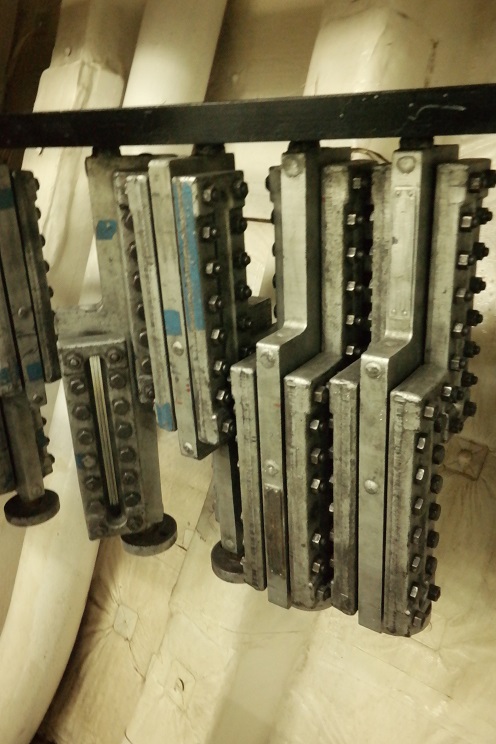 ---
Here is a diagram of the sight glass/gauge glass that  that all cadets are provided with.
---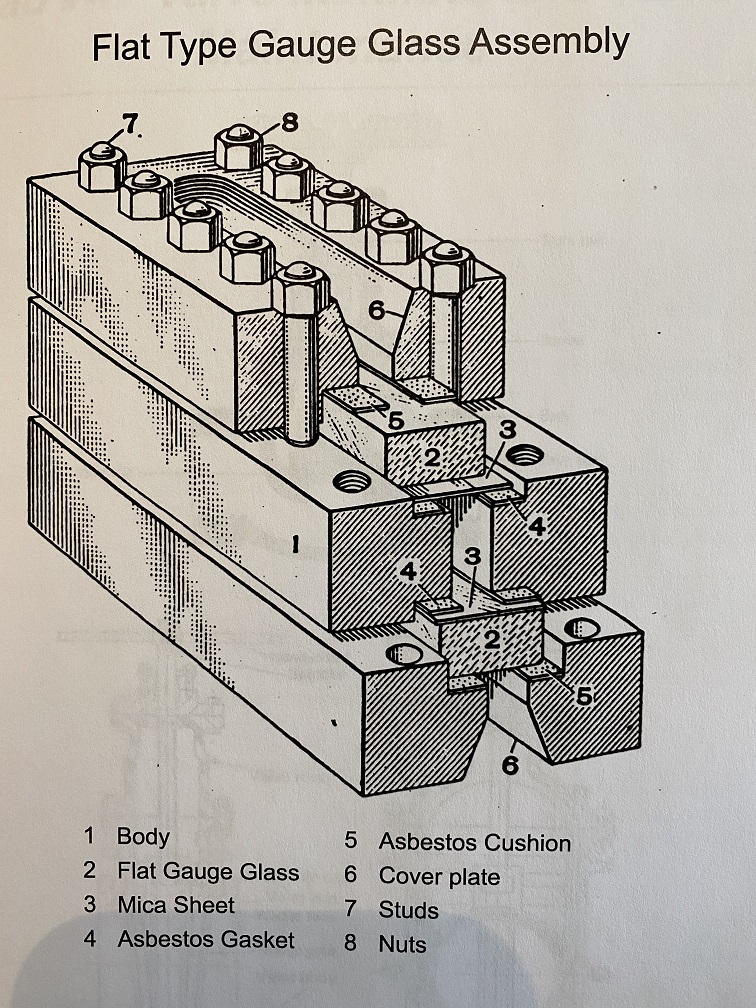 ---
Here are some photos showing the sight glass/gauge glasses at work in the Engine Room.
---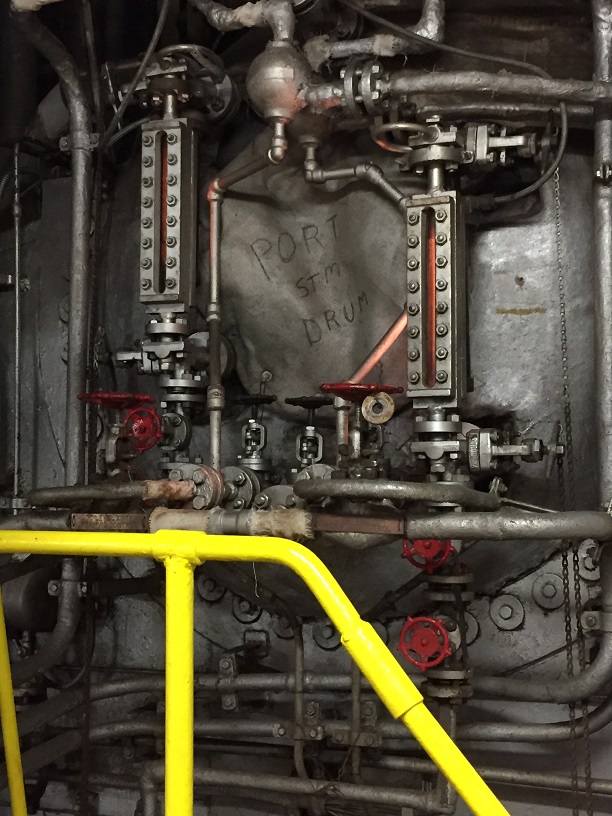 ---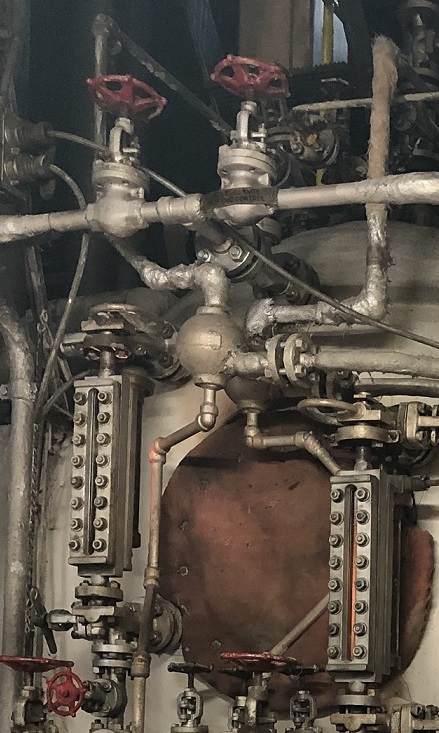 ---
High school and middle school students, if you decide to research sight glasses/gauge glasses, we'd love to have you share your work with us.  Also, if any of the other labs sound interesting, we invite you to conduct research.  Photos and student work samples may be sent to: ftvsubmissions@gmail.com.