What's New?
Students: Refresh your research know-how! 
Faculty: A flexible alternative to in-class instruction!
Check out our displays in the ABSIC lobby! 
"I Write to_________" a display highlighting the library's resources on writing and for writers engaging students, staff and faculty to reflect upon the myriad reasons they themselves write. Check out our resources in collaboration with Mass Maritime's Writing Celebration Week, October 30 through November 3, 2023!
Native American Heritage Month an upcoming display of Mass Maritime's collections of resources on the past, present, and future of Native Americans to be on display throughout the month of November!
Interested in creating affordable textbook options for your students?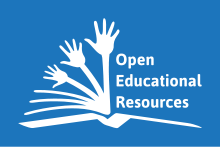 Service Desk HOURS
Library and IT Assistance Fall Semester Hours
Check our holiday closure dates below.
Library Service Hours
Sunday: 1000 to 2200
Monday: 0730 to 2200
Tuesday: 0730 to 1800
Wednesday: 0730 to 2200
Thursday: 0730 to 2200
Friday: 0730 to 1730
Saturday: Closed
IT Service Hours:
Sunday: Closed
Monday: 0700 to 1600,  1700 to 2100
Tuesday: 0700 to 1600, 1700 to 2100
Wednesday: 0700 to 1600, 1700 to 2100
Thursday: 0700 to 1600
Friday: 0700 to 1600
Saturday: 0730 to 1530
IT & Library Services Closed for Holidays:
November: 23, 24 & 25
December: 23rd, 24, 25, 30 & 31
January 1, 2024

ABSIC Building Open 
Monday-Sunday 0600 -2300
Get Library Research HELP
508-830-5034
library@maritime.edu
Stop by Service Desk - 1st Floor
Get  IT HELP
508-830-5308
servicedesk@maritime.edu
File a Service Desk Ticket
Stop by Service Desk - 1st Floor
Search through everything we've got. This will include our print, e-book, database, journal, and video collections.
Understanding & Evaluating Sources
Library Search Box. vs. Internet