Board of Trustees
Members
 
Under Chairman Brian Connor, the 11-member board is a blend of veterans and future leaders forming a uniquely diversified, yet coherent mix dedicated to advancing the mission of public higher education at Massachusetts Maritime Academy.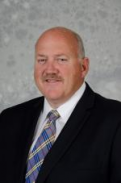 Brian J. Connor is a 38-year veteran of the Emergency Medical Service Industry. 
Brian began his career as an EMT at age 19, following his graduation from the Northeastern University EMT Program in 1979. He was hired as an EMT for Armstrong Ambulance Service, one of the oldest family-owned businesses in Massachusetts. He served in many clinical and managerial positions throughout the next 26 years, ultimately serving as the Chief Executive Officer for the last ten years while employed at Armstrong.
On April 25, 2006, Brian established LifeLine Ambulance Service.  LifeLine quickly became one of the largest privately-owned ambulance companies in New England; with 13 offices strategically located throughout Massachusetts and New Hampshire, 400 employees and fielding a fleet of more than 160 vehicles.  Collectively LifeLine transported over 350 patients each day.   LifeLine was awarded the "Pacesetters" award from the Boston Business Journal in April 2013 and was featured in the Boston Business Journal on January 25, 2013.  On July 1, 2015, LifeLine and its subsidiaries were sold to Kamylon Capitol, a Massachusetts based holding company. Brian remained on as a Senior Advisor and Consultant and retired on January 1, 2017.
During his 38-year career in EMS, Brian also served as President of the Massachusetts Ambulance Association for over 14 years; served on many local and state EMS committees and advisory boards; and founded the "Emergency Medical Coalition of Ambulance Providers" in 2002.  EMCAP was a nationwide organization made up of ambulance providers focused on advocating on the federal level on the establishment and implementation of what's now known as the Nationwide Medicare Fee Schedule Program.
As a frequent employer and supporter of MMA students; Brian helped establish the MA Maritime EMS System through his donation of an Ambulance, Ford Explorer first responder unit and Golf Cart in 2012.  MMA-EMS is the only college-based, 100% student-run EMS club in Massachusetts, and a select few nationwide, that owns and operates their own Class I Licensed Ambulance; providing emergency and non-emergency coverage to the Academy's entire Campus; and transporting those injured or ill persons directly to local hospitals.  In recognition of his leadership and service to the Academy, Brian was awarded the Massachusetts Maritime Medal of Valor by Admiral Richard Gurnon on June 13, 2013.
In 2018, through a $100,000 grant from the Connor Family, MMA-EMS purchased a brand-new Ambulance and now provides EMS coverage beyond the Academy's Campus.  In recognition of his continued leadership and support of MMA-EMS, Brian was named an "Honorary Member of the Regiment" by the Cadets and awarded his second Medal of Valor by Admiral Francis McDonald in 2019.
Aside from EMS, Brian serves on many Hospital Boards and Foundations, he is a former Scoutmaster and Eagle Scout and was recognized for his many years of service by the Boston Council Boy Scout Council.  Brian is also an advocate for public housing, currently serving as Chairman to the Arlington Housing Authority, appointed by both Governor Romney and Governor Baker.
His hobbies are restoring antique ambulances, boating, and fishing.  He also holds a 50 GRT Masters License from the United States Merchant Marine and during the summer Captains for Sea Tow, rescuing stranded boaters.
Brian is a graduate of Northeastern University with a Bachelor's Degree in Criminal Justice. He also received a master's degree in Management from Lesley University.  In 2020, Brian became the Academy's first "Triple Buc" earning three Master's Degree's from Massachusetts Maritime Academy in Emergency Management, Facilities Management and Maritime Business.  Brian is currently working on his Juris Doctorate at the Massachusetts School of law.
Brian resides in Arlington with his wife, Michele and two children, Elizabeth and Patrick.
Trustee Marisol A. Chalas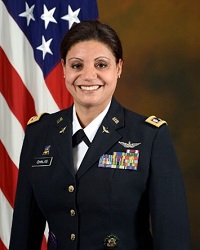 LTC Marisol A. Chalas
Garrison Commander
U.S. Army Parks Reserve Forces Training Area
Dublin, CA
Lieutenant Colonel (LTC) Marisol A. Chalas was born in Bani, Dominican Republic, and moved to the United States with her family to Massachusetts at the age of nine. She began her military career as an enlisted Soldier in July 1990. In 2001 she was commissioned as a Second Lieutenant in the Aviation branch from the Georgia Military Institute Officer Candidate School.
LTC Chalas has operations and strategic experience at the United States Army Forces Command (FORSCOM) and Headquarters, Department of the Army (HQDA) level. LTC Chalas' international duties entail Battle Captain and Platoon Leader during Operation Iraqi Freedom and Aviation Liaison in the Dominican Republic under a Combined Joint Task Force. Other assignments include Lean Six Sigma advisor, Force Management and Exchange Officer serving with the Canadian Forces in Kingston, Ontario, Canada, and two rotations as Company Commander.
Her military education includes the Aviation Officer Basic Course, UH-60 Aviator Qualification Course, Aviation Captain's Career Course, Intermediate Level Education (ILE), the Army Force Management Course, the Advance Operations Course (AOC), and the Strategic Fellows Program at The Institute of World Politics in Washington, DC. LTC Chalas received her Bachelor of Science degree in Marine Engineering from Massachusetts Maritime Academy, a Master of Business Administration from Georgia State University, and a Master in Legislative Affairs from George Washington University. LTC Chalas is a certified Lean and Six Sigma Black Belt.
LTC Chalas has an extensive corporate career record with vast international experience. She worked for GE, where she held several senior management roles. She worked in Asia, Latin America, and Europe. LTC Chalas is a graduate of GE's Nuclear Technical Leadership Program. LTC Chalas also worked for Booz Allen Hamilton as a Process Improvement Consultant.
Her awards and decorations include Meritorious Service Medal (4 Bronze Oak Leaf Clusters), Army Air Medal, Army Commendation Medal (3 Bronze Oak Leaf Cluster), Army Achievement Medal (3 Bronze Oak Leaf Clusters), Army Reserve Components Achievement Medal (4 Bronze Oak Leaf Clusters), National Defense Service Medal (Bronze Service Star), Global War on Terrorism Expeditionary Medal, Global War on Terrorism Service Medal, Armed Forces Reserve Medal (Silver Hourglass/M Device), Military Outstanding Volunteer Medal, FORSCOM Ironwoman Award, GEN George J. Hearn Trophy, Senior Aviator Badge, and Army Staff Identification Badge. She is a recipient of the Propeller Club Port of Boston Academic Award. LTC Chalas was named Maritime Person of the Year by Massachusetts Maritime Academy in 2016. She is a member of the Board of Trustees of Massachusetts Maritime Academy. LTC Chalas received the USCIS Outstanding American by Choice award in 2017. In March 2021, she was awarded the Medal of Merit by Dominican President Luis Abinader. LTC Chalas was also declared a Distinguished Citizen by the Dominican Senate and House of Representatives.
LTC Chalas served as Legislative Fellow for Congresswoman Betty McCollum, Minnesota District 4, in the United States House of Representatives. She later served as an Army Congressional Budget Liaison in the Office of the Assistant Secretary of the Army Financial Management and Comptroller (ASA-FM&C). She was responsible for Aviation, Missiles, and Chemical portfolios. LTC Chalas served as the Legislative Assistant to the 37th Vice Chief of Staff of the Army, Pentagon. She recently served as Reserve Schools Branch Chief at HRC, Fort Knox, KY. LTC Chalas assumed Garrison Command on 31 May 2022. LTC Chalas is a student at the U.S. Army War College (USAWC) Distance Education Program (DEP) member of the Class of 2023.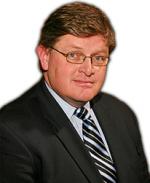 James F. Kane is President & Chief Executive Officer of the A.D. Makepeace Company. The 166-year-old company, based in southeastern Massachusetts, is the world's largest cranberry grower, the largest private property owner in eastern Massachusetts, and a recognized leader in environmentally responsible real estate development and stewardship.
Mr. Kane is responsible for oversight and direction of the company. In addition to growing the company's Cranberry Division through renovations, acquisitions and significant technology upgrades, he directs the company's real estate development, land stewardship, and other business lines.
Mr. Kane has been with the A.D. Makepeace Company since September, 2005, serving in a variety of senior roles before assuming his current responsibilities in 2019. Most recently, he managed the transition of Read Custom Soils into a fully integrated division of the A.D. Makepeace Company.
A graduate of the College of the Holy Cross, Mr. Kane also holds a master's degree in public administration from Clark University. He previously worked at Mass Development, where he was chief operating officer. Before that, Mr. Kane served as Chief of Operations for the Massachusetts Turnpike Authority.
He serves as a member of the Massachusetts Maritime Academy Board of Trustees and is past chairman. After 12 years as an elected selectman in the town of Shrewsbury, Jim is now the elected town moderator. He resides in Shrewsbury with his wife, State Rep. Hannah Kane, and their three children.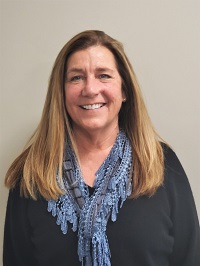 Julie McMichen graduated from the Massachusetts Maritime Academy in 1985 with a Bachelor of Science in Marine Engineering and a U.S.C.G. 3rd Assistant Engineer's License.
Upon graduation, Ms. McMichen had a brief shipping career with Marine Transport Lines. Julie was hired by Electric Boat in 1988 as the first female engineer in the department of Nuclear Procurement Quality Control. During this time, she worked on several main and auxiliary components in the engine room for the Seawolf Class. In October of 1993, Julie returned to MMA as an employee and worked onboard the T/S Patriot State as a permanent crew member in the capacity of Purser/Supplier Officer for 7 years. From 2000-2004, Julie worked in Student Services as 5th Company Officer. Julie returned to Electric Boat and has been working in Supplier Quality as an Engineering Specialist in areas of propulsion, engine room components and missile systems in new construction for the Virginia and Columbia Class submarines for the past 16 years. Thirteen of the 16 years was as the EB resident engineer at Northrop Grumman in Sunnyvale, CA which is 10 miles from her birthplace. Things do come full circle!

Ms. McMichen was on the Board of Directors of the Massachusetts Maritime Academy Alumni Association from 2002-2020 and has served as a Board member, Secretary, Vice President and first female President. Julie is an active parishioner of St. Bonaventure in Manomet, member of the American Society of Quality and also the Society of Women Engineers.

Julie lives in Sagamore Beach, MA, near many family members including her parents and brother, Richard. Her brother, T. Blane is a 1983 graduate of the Academy and lives in Zionsville, IN. Julie enjoys skiing, hiking, knitting, traveling and spending time with family and friends.

Ms. McMichen dedicates this appointment to the memory of our shipmate and friend, Prendi.
Trustee Melissa Karam Panchley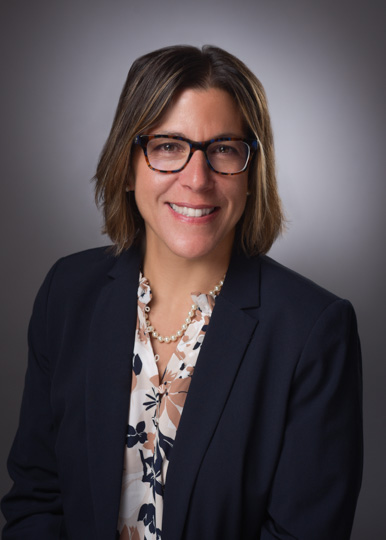 Melissa Karam Panchley graduated from BMC Durfee High School in 1991 and received a Bachelor of Arts degree in Sociology and Human Development from Boston College in 1995.  
After graduating from college, Melissa went to work at the Fall River Housing Authority for six years where she was a Youth Outreach Worker, and then the Elderly Services Coordinator.   When she decided to start a family, she went to work for the family business at Karam Financial Group, where she could do bookkeeping work from home while she raised her children.  
In 2009, Melissa received a Masters in Business Administration from the University of Massachusetts Dartmouth.
In 2011, Melissa transitioned into the role of Senior Property Manager for the adult communities managed by Karam Financial Group. In this role she is responsible for overseeing the management and physical plant of 387 apartment units on the Southcoast and Cape Cod, as well as 44 condominium units.  
Melissa served on the Fall River School Committee from 2014-2017.  During that time, she chaired the Finance Sub-Committee, as well as the Instructional Sub-Committee.  She also served on the Superintendent search committee in 2016.  After serving on the Fall River School Committee, she was the Treasurer for the New Durfee Ballot Action Committee, a ballot question committee in support of funding for a new Durfee High School. 
Melissa has been involved in numerous organizations as a volunteer, such as the President of the Board of the Ninth Street Day Nursery and Vice President and Treasurer for the Friends of Saint Anne's Hospital, and the Fall River Area Chamber Commerce's Sub-Committee on Education.  She currently serves on the Board of the Greater Fall River United Way, and Treasurer of the Durfee Hilltopper Athletic Foundation.  
Melissa was born and raised in Fall River and currently resides in the city with her husband, Josh and two sons, Thomas and Christopher.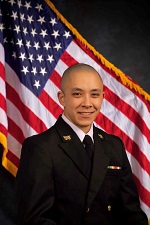 Kaemon Park is a current student and cadet at the Massachusetts Maritime Academy. He grew up in Wrentham Massachusetts and attended King Philip Regional High School in 2016. Kaemon began attending Mass Maritime in 2020 studying Marine Engineering. He participated in the Student Government Association as the Class of 2024 president his freshman year and was awarded the Master's Award on Sea Term. In addition to this, he serves as an Admissions Ambassador for the school and is the event coordinator for the Propeller Club of Mass Maritime.
Kaemon currently resides in Wrentham and spends his summers working aboard the Block Island Ferry in Point Judith. He lives with his two mothers and two younger brothers.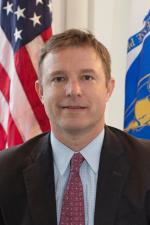 Daniel L. Shores grew up in nearby Carver, Massachusetts and attended public school there.  He went on to earn a Bachelor of Science degree in Mechanical Engineering from the University of New Hampshire in Durham, NH.  At UNH, Dan was the team leader of an award-winning senior project in which his team budgeted, designed, and built a launch and recovery system for a human-powered submarine with funding assistance from the Sea Grant Program.
After working in the private sector, Dan went on to attend law school and earned a Juris Doctor degree from the Georgetown University Law Center, in Washington, DC.  At Georgetown, Dan served on the Senior Editorial Board of The Georgetown Law Journal, Georgetown's prestigious law review and concentrated his studies on intellectual property law.  Dan worked during the entire time he attended law school and personally financed both his undergraduate and law school educations. 
Upon graduation from law school, Dan worked as an attorney at the intellectual property boutique firm Rothwell, Figg, Ernst & Manbeck, PC and at the global law firm Latham & Watkins, LLP, both in Washington, DC.  He also served as an executive officer of the esteemed Giles S. Rich American Inn of Court, the nation's flagship Intellectual Property Inn of Court located at the United States Court of Appeals for the Federal Circuit in Washington, DC.  Dan has served on panels to discuss IP issues and was selected as a "Super Lawyers" "Rising Star" for IP in 2013, 2014, and 2015.
After nearly 13 years in Washington, DC, Dan decided it was time to come home.  He returned in 2013 and formed his own law practice.  Later that year he ran for the United States Congress, in the Massachusetts 9th Congressional District, on a platform based on securing the future for the next generation.
Dan continues to build his law practice that specializes in patent law, including patent prosecution, due diligence, litigation, opinions and other complex IP counseling. He also continues to seek to be of service to his community and is honored to serve Massachusetts Maritime Academy in the capacity of Trustee.
Dan currently lives in Sandwich with his fiancée Lindsay and their two English Bulldogs Jarves and Rosie.  In addition to practicing law and serving his community, Dan enjoys cooking, gardening, traveling, and fishing.
Madam Vice Chair Mary Regina Thomann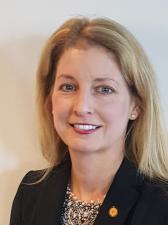 Mary Regina Thomann (formerly Sullivan) graduated from the Massachusetts Maritime Academy in 1981 with a Bachelor of Science degree in Marine Transportation as part of the Academy's first class of women. Mary was inspired to attend the Academy by her love of the sea and by the accomplishments of her two paternal Aunts, Captains Elinor and Mary Rose Sullivan, U.S. Navy. In 1992, she received a Master of Business Administration degree from Rivier College in Nashua, N.H.
Since 1983, Mary has worked in the Human Resources field gaining diverse global business experience in both corporate and manufacturing environments. She has a track record of successfully recruiting highly skilled technical staff, improving staff morale, and coaching and partnering effectively with senior executives. Since 2011, Mary has been providing Human Resources Consulting Services.
In 2014, inspired by the registered nurses in her life, including her mother, grandmother, and aunts, Mary earned her Associate's Degree in Nursing at the now Rivier University in Nashua, N.H. and obtained her Registered Nurse Certification. She currently works part-time as a per diem R.N. at a Long-Term Care skilled nursing facility.
In December of 2016, together with the other women from the Class of 1981, Mary was honored to receive the Emery Rice medal in recognition of having graduated in the first class of women at the Academy. Mary is a Member of the Society for Human Resources Management and the American Association of Nurses. She volunteers at Nevins Farm MSPCA in Methuen, MA.
Mary grew up in Roslindale, Massachusetts as the oldest of 12 children and daughter of Mr. & Mrs. James E. Sullivan. She now resides in Dracut, Massachusetts with husband Gary, a Sales Engineer, and dog Bilbo. They enjoy spending time on and around the North Atlantic Ocean whenever possible.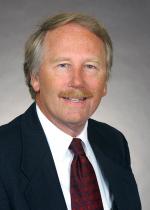 Eric Turkington is a retired attorney living in Falmouth. He served 20 years in the Massachusetts House of Representatives from 1989 to 2009 representing Falmouth, Martha's Vineyard and Nantucket. He served as chairman of the Joint Committee on Tourism, Arts, and Cultural Development. He was the lead sponsor of the Cape Cod Land Bank legislation, which provided $150 million for the Cape towns to acquire 4500 acres of protected open space. He was also the lead sponsor of legislation creating the Upper Cape Regional Water Supply Cooperative, which supplied drinking water to the four Upper Cape towns.
He is a founder and former president of the 300 Committee, Falmouth's land trust, which has preserved 2600 acres of conservation land in Falmouth; former chairman and president of the Cape Cod United Way;  founder and first chairman of the Falmouth Economic Development and Industrial Corporation; a corporator of Cape Cod Healthcare; and former Selectman of the town of Falmouth.
He currently serves as chairman of Falmouth's Water Quality Management Committee; treasurer of the Falmouth Housing Corporation; board member of the Woods Hole Community Association; and board member of the Cape Cod Conservation District. He is a past recipient of the Falmouth Chamber of Commerce Citizen of the Year award and the Buzzards Bay Coalition's Guardian Award. He lives in Woods Hole with his wife Nancy and dog Juneo.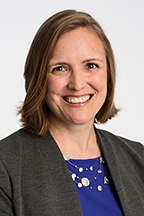 Jessica Waters graduated from the Massachusetts Maritime Academy in 2001 with a Bachelor of Science in Marine Engineering and a U.S.C.G 3rd Assistant Engineer's License. She was anEmery Rice Scholar, served as the Academy's first female Regimental Executive Officer, and was co-captain of the women's varsity crew team. She later returned to MMA and earned her Master's Degree in Emergency Management in 2009. Jessica has served as Chair and Vice Chair of the MMA Board of Trustees.

Ms. Waters has been employed at FM Global, a leading commercial property insurer, since 2001. She has held various field, account, and operations engineering roles, all with a focus on property risk assessment and loss prevention. She has extensive project and emergency management experience and expertise in evaluating a wide range of property hazards including those related to fire, equipment, and natural hazards.
As Vice President, Hazards Manager – Climate & StructuralResilience, Jessica currently leads a team of engineering experts focused on fortifying industrial and commercial properties against natural hazards and structural risks.

Jessica is a member of the Society of Women Engineers and the Society of Fire ProtectionEngineers. She lives in Rhode Island and in her spare time enjoys
cycling and hiking.
Trustee Geoffrey Wilkinson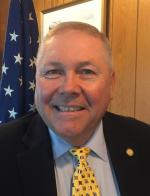 Geoffrey Wilkinson is the present CEO of The Wilkinson Companies located in Rockland, MA and holds various shore side professional licenses in Mechanical & Technical trades.  Mr. Wilkinson is retired LT. USNR, 1978.  He earned a Bachelor of Science degree in Marine Engineering and a U.S. C. G 2nd and 3rd Assistant Engineer's License in 1972 from Massachusetts Maritime Academy.   Additionally, he was awarded an Honorary Degree from the Academy in 2003.  

Mr. Wilkinson has served in the past as a Massachusetts Maritime Academy Trustee from 1992 to 2002, and was Chairman from 1997 to 1999.  In addition, he has served on the Massachusetts Maritime Academy Foundation Board since 1989 to present, and also in the capacity as Chairman.  A member of the Massachusetts Maritime Academy Alumni Association, he served on the Board of Directors from 1988-1992.  Known by his peers and colleagues, Mr. Wilkinson received the Massachusetts Maritime Academy Alumni Association Alumnus of the year award in 2002 and Massachusetts Maritime Academy Maritime Person of the Year in 2010.  Further, he is a member of the Board of Directors of Hingham Institution for Savings, Hingham MA from 1993 to present.

Mr. Wilkinson resides in Duxbury, MA with his wife of 49 years, Nancy.  They have three grown children and are the proud grandparents of eleven grandchildren.  Mr. Wilkinson is an avid boater, golfer, and doughnut supplier to his grandchildren.