Hydrokinetic Test Site
Maritime Center for Responsible Energy

The Maritime Center for Responsible Energy (MCRE) is established to seek and secure private, federal and state grants in marine renewable research and workforce development – and to establish partnerships in the research community to plan and execute research and training projects. 
For more information, contact Hung Pham, hpham@maritime.edu, 508-830-5374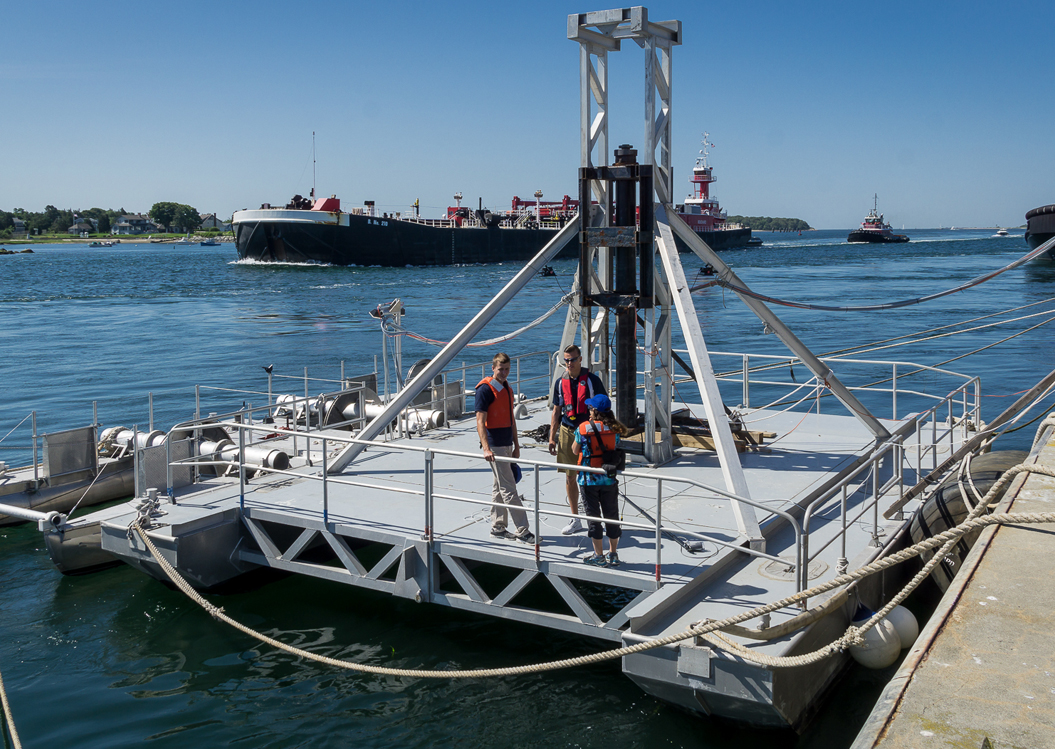 Located for Success
Massachusetts Maritime Academy has the unique advantage of being located on the Cape Cod Canal, the world's widest sea-level canal measuring 480 feet across, approximately 7 miles long, and has a minimum depth of 35 feet. The swift running canal current changes direction every six hours and can reach a maximum velocity of 5.2 miles per hour. The canal has been identified as having an abundance of hydrokinetic energy sources that are available 24/7 and is near population demand.  The advantages are feasibility study for new hydrokinetic power systems and demonstrating hydrokinetic systems to local towns and municipalities.  The school has an existing 600' deep water pier locates at the canal ideally for testing and power generation.  Its support assets include a mobile 35'x25' marine hydrokinetic barge, two assist harbor tugs, one 85' supply/tow boat, two inflatable rescue boats, and numerous small boats.  Its professional staff are fully USCG licensed and experienced merchant marine officers, marine engineers, and marine biologists. 
Hydrokinetic Test Site Features
Safe and secure site on campus test tidal turbines in the Cape Cod Canal
Potential test sites along the canal with strong current velocity (4.5 kts)  
On site facilities supports such as crane, forklift, storage, and boats
8-ton 25 feet x 35 feet catarama hydrokinetic barge for turbine deployment in the canal or underway testing
Available environmental data supports such currents, tides, sound, video, bathymetric and fish studies