Executive Administration

Our Senior Staff

The senior leadership team includes the divisional vice presidents, deans, athletic director, and chief diversity officer of the academy. Together they review academic, operational, and technological functions of the academy, as well as work closely with the President to achieve strategic goals.
Provost Vice President of Academic Affairs
Captain Brigid Myers Pavilonis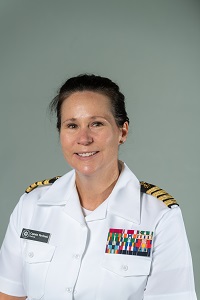 Captain Brigid Pavilonis is the Provost and Vice President of Academic Affairs at the Massachusetts Maritime Academy.  Responsible for the delivery of seven academic majors and the general education of the cadets, she also leads the Academy's efforts in career placement, licensing opportunities and scholastic support services.  Captain Pavilonis has worked in academia for the last 20 years, most recently serving at the U.S. Coast Guard Academy. 
Recently retired from the Coast Guard after 28 years, Captain Pavilonis' operational assignments included tours as the Response Department Head at Coast Guard Sector Long Island Sound and as a Deck Watch Officer aboard USCGC RELIANCE in New Castle, New Hampshire. 
Captain Pavilonis is a 1991 graduate of the U.S. Coast Guard Academy with a Bachelor of Science in Government.  She earned her Masters and Ph.D. in International Relations from the Fletcher School of Law and Diplomacy at Tufts University.  Her scholarly interests include irregular war, conflict resolution and national security.  She is the author of several book chapters and book reviews concerning U.S. operations in Bosnia, Afghanistan and Iraq.   In 2014, she was presented with the "Spirit of the Bear" leadership, teaching and mentoring award—one of the best honors she has ever received. 
She resides in East Greenwich, RI with her husband, Tim, and two children, Kyra and Tim.
Vice President of Operations
Captain Allen G. Metcalfe, Jr.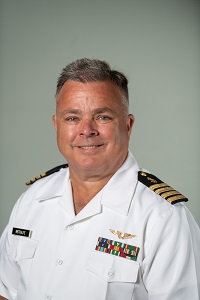 Captain Allen Metcalfe, Jr., is the Vice President of Operations responsible for construction projects, facilities maintenance and operations, camps and conferences, small boats and marine projects.
Captain Metcalfe has more than 35 years of leadership, engineering, janitorial, business development and facility services management. His previous employment includes Vice President of Building Maintenance for Able Services, President of F.E. Moran Fire Protection, Director of Engineering for Equity Office and Operations Manager for The ServiceMaster Company. Allen also served with distinction in the United States Navy as an F-14 Tomcat Radar Intercept Officer, flying carrier-based combat missions during Operation Desert Storm. He has been a member of various professional organizations, including AFE, ISSA, AEE, and NFPA, and was the Vice President of Chicago's National Fire Sprinkler Association chapter.  Allen is a 1985 graduate of the Massachusetts Maritime Academy and has a degree in Marine Engineering.
Captain Metcalfe is married and resides in Bourne, MA.  He and his wife, Patrice, have two daughters, Lana and Rachel.
Vice President of External Affairs
Captain Elizabeth Simmons
Elizabeth Simmons, LP.D, CAPT-MMA is the Vice President of External Affairs at the Massachusetts Maritime Academy. In this role she is responsible for the planning, implementation, and evaluation of short and long range strategies, goals, and objectives for the Academy Foundation while managing communications and relationships with the Academy's external stakeholders. She handles both public and private relationships at the local, state, and federal level along with overseeing the Academy's extensive alumni network. 
A 1997 Marine Safety and Environmental Protection (MSEP) graduate of Massachusetts Maritime Academy, she worked in both the environmental and human resources fields before returning to the academy in 2002. For close to two decades she worked with and oversaw the offices of Admissions and Enrollment and succeeded in increasing women and minority enrollment while exceeding the strategic goals of growing the overall student population.
Elizabeth has a Masters in Facilities Engineering, holds a Doctorate degree in Law and Policy from Northeastern University and enjoys volunteering and giving back to multiple community organizations. Currently she is a board member for the Governor's Seaport Economic Council, Governor's Schooner Ernestina-Morrissey Advisory Board, Boston's Historic North End Mariners House, immediate past chapter President for the Women's International Shipping and Trading Association (WISTA) USA New England, immediate past President and Board Chair for Girl Scouts of Eastern Massachusetts, serves on the Greater New Bedford Regional Vocational Technical High School Steam Engineering Advisory Board, is a board member with the Cape Cod Canal Chamber of Commerce. She also serves on the leadership board of the Ship Operators Cooperative Program (SOCP), Chatham Marconi Maritime Center, and is a member of Congressman Keating's Service Academy Nomination Committee. Elizabeth is proud to serve as a mentor and role model in promoting women in the maritime and associated trades.
A native of Yarmouth, Massachusetts, Elizabeth grew up sailing the waters of Lewis Bay in iconic wooden Beetle Cats and Cape Cod Knockabouts. The teamwork, skills, and knowledge instilled through sailing and being on the water have continued in her adult life. Currently, Elizabeth lives in Onset, MA and is on or near the water as much as possible.
Vice President of Finance
Ms. Rose Marie Cass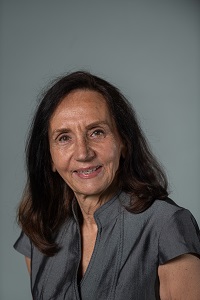 Ms. Rose Cass is the Vice President of Finance. She has 35 years of experience in Finance with positions in both the private and public sectors. Rose has worked for the Academy since 1998 in the Finance Division, and was promoted to Vice President of Finance in 2012. She is responsible for the financial functions of the Academy, budgeting, audit and reporting. Previously she was Vice President of Finance for Bank of Boston in Geneva, Switzerland and controller for Hahn Development Corporation in Los Angeles, California. She has an Associate Degree in Accounting from Cape Cod Community College, a Bachelor of Science in Accounting and Education from the University of Massachusetts at Dartmouth and a Master in Business Administration from Suffolk University Boston. 
Dean of Human Resources, Equal Opportunity and Diversity
Ms. Elizabeth Benway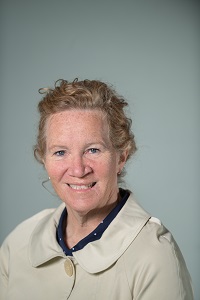 Ms. Elizabeth Benway is the Dean of Human Resources, Equal Opportunity and Diversity.  In addition to overseeing Human Resources and Payroll, she serves as a Title IX Co-Coordinator and the Academy Public Records Access Officer. 
After graduating from Massachusetts Maritime Academy in 1989 with a degree in Marine Transportation, Elizabeth served as a civilian employee for the United States Coast Guard in the Boston Regional Exam Center until joining the Academy in 1994.  Before earning a Master's degree in Human Resources Management from Emmanuel College and heading-up the Human Resources department, she served four years as the Third Company Officer, and ten years as the Director of Financial Aid. 
Vice President of Technology & Library Services
Ms. Anne Marie Fallon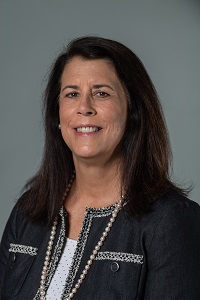 Ms. Anne Marie Fallon is the Vice President of Technology and Library Services.   Anne Marie has 30 years of experience in information technology, with IT leadership positions in both the private and public sectors.   Anne Marie joined the Academy in December 2013.  She coordinates IT service delivery across the Academy and sets technology direction.  She is responsible for the division which supports enterprise applications, technical support, simulation, instructional technology, library services, infrastructure, and information security.  Previously, Anne Marie was with the Acushnet Company in Fairhaven, MA, where she worked in the corporate IT department from 1998 to 2013.  She has a Bachelor of Science degree in Biology from Boston College and a Master's Degree in Management Information Systems from the University of Baltimore. 
Dean of Graduate & Continuing Education
Captain James J. McDonald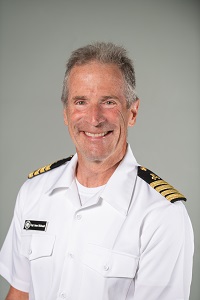 Captain James J. McDonald is Dean of Graduate & Continuing Studies.  Jamie has been a part of the Massachusetts Maritime Academy family since he was an undergraduate in the Marine Engineering program. After graduating in 1981, he spent eight years at sea honing his skills as an engineer with Transocean and the American Maritime Officer's Union. Upon returning to terra firma, Jamie moved to Chicago to pursue his education further at the University of Chicago and received his M.B.A. in spring of 1992. In the fall of 1992 Jamie joined the MMA Engineering faculty team as an assistant professor. While teaching a variety of engineering courses and labs, he also pursued his doctorate from the University of Massachusetts Boston. Ten years after his return to MMA he became Chair of the Engineering Department and held that role for the next 8 years before filling the role as Dean of Graduate & Continuing Education in 2008. As Dean, Dr. McDonald oversees Continuing Education, the Center for Maritime Training, and Graduate Programs. All three sub-departments provide furthering education for current students, faculty, and many members of the community. Throughout his tenure, Jamie has seen 7 cohorts of both the Emergency Management and Facilities Management M.S. programs graduate and continues to fill both programs each October. In addition to his extensive teaching career, Jamie also holds many field-related certifications, and has authored a number of publications and grants. Jamie resides in Falmouth and is the proud husband to Cindy and father to Ryan and Ellen.
Dean of Undergraduate Studies
Mr. James McKenna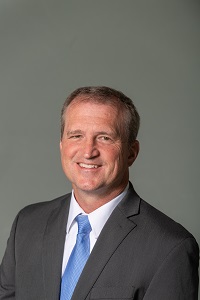 Jim McKenna is the newly appointed Dean of Undergraduate Studies at Massachusetts Maritime Academy. Since earning his Ph.D. in Oceanography from the University of Rhode Island, Jim has served in a variety of academic and federal agency positions. Academic appointments include Assistant Professor of Geosciences at Williams College where he taught and served as Associate Director for the Williams College-Mystic Seaport Maritime Studies Program; Professor of Marine Biology and Chair of the Ocean Studies department at Maine Maritime Academy; and Associate Dean for the Bartlett College of Science and Mathematics at Bridgewater State University. Jim's agency work includes serving as a National Park Service Research Learning Center coordinator in Acadia National Park and as Associate Director of Research for the Maine Sea Grant Program.
Jim's interest in the marine world extends into his personal life; he is a passionate sailor and enjoys vacationing with his wife and two children along the coast of downeast Maine and Cape Cod.
Dean of Enrollment Management, Equity, and Inclusion / Chief Diversity Officer
Mr. Michael Ortiz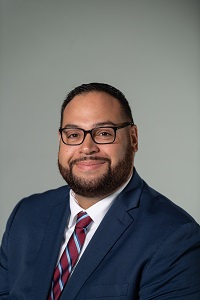 Mr. Michael Ortiz is currently the Dean of Enrollment Management, Equity, and Inclusion/Chief Diversity Officer at Massachusetts Maritime Academy. Mr. Ortiz has spent 15 years of direct experience in public higher education in Enrollment Management, Student Success, and Social Justice work. He has held positions including Assistant Director of Admissions at Massachusetts Maritime Academy, Retention Counselor, and Director of Alternative Admissions for the College Now/START Program, both through the University of Massachusetts Dartmouth. After his time at UMass Dartmouth, Mr. Ortiz found his way to two Massachusetts gateway cities of New Bedford and Brockton, working at Bristol and Massasoit Community College within the Admissions Office and the Office of Minority Mentorship Program as an Academic Coordinator. Before his higher education experience, Mr. Ortiz spent several years working within community and youth leadership experiences. Mr. Ortiz holds a Bachelor of Science in Recreation Management from Springfield College and a Master of Education, Higher Education Concentration from Northeastern University. At this time, he is currently a Doctoral candidate at Johnson & Wales University within the Higher Education Leadership program.
Vice President of Student Services/Commandant of Cadets/Dean of Students
Captain Patrick Dillon
Captain Patrick J. Dillon is the Vice President of Students Services and Dean of Students/Commandant of Cadets at the Massachusetts Maritime Academy.  Responsible for Student Life and the Regiment of Cadets, Captain Dillon has worked in academia for the last 18 years, prior to that as a senior executive in the telecommunications/broadband industry. 
Captain Dillon is retired with 22 years combined U.S Marine Corps and U.S. Coast Guard military service. Captain Dillon's USMC assignments included a MEU/SOC deployment with 1st Battalion, 1st Marines during Operations Desert Shield/Storm. His USCG operational assignments included a 2009 deployment as a Department Head, CTG 56.5 to the Middle East in support of Iraqi Freedom and in 2018 as Executive Officer/Deputy Mission Commander, CTG 68.6 to Djibouti, Africa conducting port and maritime security operations. 
Captain Dillon is a 1993 graduate of the University of New Hampshire with a Bachelor of Science in Business.  He earned a Master of Science in Administration from St. Michael's College (1996), Master of Science in Criminology from Florida State University (2007) and a Master of Science in Strategic Intelligence from the National Intelligence University (2014).   In 2016 he earned a Doctorate in Higher Education Leadership from Northeastern University focusing his research on campus emergency management.  Captain Dillon is a 2019 Senior Executive Fellow, JFK School of Government at Harvard University.
He resides in East Falmouth, MA with his family.