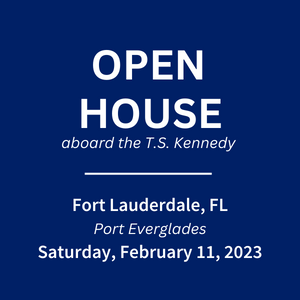 Are you a student attracted to adventure and a road less traveled?
Do you want invaluable experience and more than just a paper degree?
You're invited to step aboard the Massachusetts Maritime Academy training vessel to learn more about how our hands-on university prepares cadets for a wide-range of in-demand careers. 
Meet students and faculty, learn about our seven specialized majors and the many opportunities awaiting our graduates on land and at sea.
Tour Details
Times
Please arrive 15 minutes prior to start time
9:00AM - 10:30AM
10:30AM - 12:00PM
1:00PM - 2:30PM 
2:30PM - 4:00PM
Details
Pre-Registration with ID required by Feb 4
Port Everglades, Terminal #19 - Use this address: 2019 Eller Dr, Ft Lauderdale, FL
Closed-toe shoes required
Must be able to independently navigate gangways and ship decks
Rain or shine
Free parking available 
Itinerary: A short information session inside the port terminal, followed by a cadet-led ship tour
Pre-Registration Required
Pre-Registration required by February 4
Each individual participant must be registered separately
ID Required and will be checked on site by Port Everglades Security
Minimum age 12
Ages 12-17: School ID, Passport, or License
Ages 18+: Drivers License, State ID, Passport, TWIC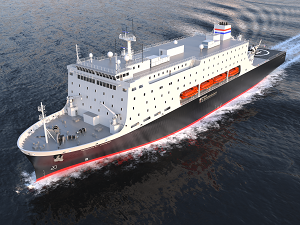 This event will be one of the last opportunities for members of the public to explore the T.S. Kennedy. In 2024, Massachusetts Maritime Academy will receive a new training ship, the T.S. Patriot State II as part of the MARAD NSMV (National Security Multi-Mission Vessel) program.

Click HERE to learn more.