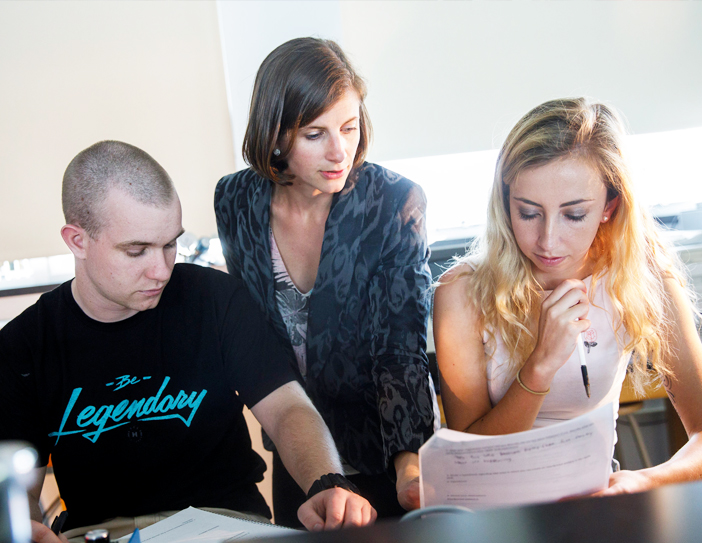 High School Dual Enrollment
Non-degree students
We're excited to provide a Commonwealth Dual Enrollment Program (CDEP) for qualified high school students. The program provides an opportunity for eligible high school students to enroll at MMA as non-degree students and have the course credit be recognized toward degree completion.
CDEP Program eligibility requirements:
Must be a Massachusetts resident.
Must be enrolled in a Massachusetts public secondary school or non-public school, including home school.
Have a minimum cumulative high school GPA of 2.5 or demonstrate potential for academic success through submission of evidence of steadily improving high school grades, high class rank, teacher/guidance counselor endorsement, etc.
Must submit a completed application form and official high school transcript no later than January 15, 2021.
If you have questions, contact Dione Eaton at deaton@maritime.edu.
Introduction to Emergency Management
EM2212 -  (3 credits) - Wednesdays, 4-7pm - (February 10 - May 17)
An introduction to the disciplines, authorities, and policies involved in the field of emergency management. Topics include: hazard analysis and underlying social and environmental processes, vulnerability analysis, hazard mitigation, emergency response and disaster recovery. Prerequisite: none. This course will be held remotely.
Current Environmental Problems
MS1211 - (3 credits) - Mondays 4-7pm (February 8 - May 17)
This is the first course taken by students majoring in Marine Science, Safety and Environmental Protection (MSSEP). It introduces freshman students to current and pressing global issues in the fields on environmental science, environmental protection and health and safety in the workplace. Topics will provide students with a broad, general perspective of issues in these fields. Some topics will be revisited in greater detail during subsequent course sin the MSSEP curriculum. Prerequisite: none. This course will be held remotely.
IM1211 - (3 credits) - **This class meets twice a week** Mondays and Wednesdays, 4:00-5:15PM - (February 8 - May 17)
An introduction to the dynamic world of the manager. In addition to presenting principles and techniques of management in various organizational settings, the course provides focus on the development of leadership and decision-making skills. As appropriate, case studies of management issues in the maritime industry are analyzed. Prerequisite: none. This course will be held remotely.